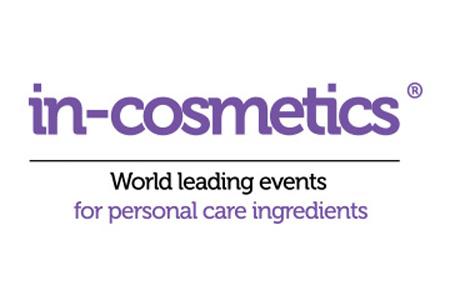 in - cosmetics 2024
(16 April 2024 - 18 April 2024 )
Organizer:
Reed Exhibitions
About the
event
Update
In-cosmetics 2024 will occur between the 16th and 18th of April 2024 in Paris. In-cosmetics will be in an in-person format without a strict COVID-19 prevention plan in place. This is due to the removal of the country's pandemic restrictions.
Preface
In-cosmetics (In-Cosmetics Global) is the leading trade show for professionals working in the cosmetics sector. It occurs annually in cities such as Barcelona, Paris, and Amsterdam. The trade show attracts many attendees who gather to discover new developments. Recent developments include ingredients, fragrances, and laboratory equipment. In-cosmetics is additionally an international platform for expanding specialist knowledge.

In-cosmetics is a high-profile event that receives many attendees from the cosmetics industry. For example, one edition featured 843 exhibiting firms and 22 701 visitants. One hundred and fourteen countries represented the attendant group at the trade show. Among them were nations such as France, South Korea, Brazil, South Africa, Colombia, Peru, Tunisia, and the Netherlands.
About In-cosmetics
In-cosmetics is a dynamic trade show with an extensive support programme. It frequently includes over 20 formulation lab sessions and marketing trend presentations. It also features over 80 seminars with speakers such as Kristin Neumann.
One of the main events is the exhibition. It is where exhibiting firms showcase their latest products. Typically, the exposition has different zones, such as the Fragrance Zone, the Lab Zone, and the Innovation Zone. The Fragrance Zone is where visitors can learn about new scents and trends while sampling products. The Lab Zone is the exhibition space for the latest lab equipment developments. Visitors can examine raw materials in the Innovation Zone. Besides the Zones, the exhibition event of In-cosmetics Paris frequently includes regional pavilions. The pavilions gather in one location, suppliers from the same geographical area. Such pavilions allow exhibiting firms to reach their audience while reducing costs. It also allows visitors to find suppliers for a specific region and save time.
Besides the exhibition, In-cosmetics Global features many educational events. Among them is the R&D tours, which showcase exhibitors related to an R&D trend of interest, such as sustainability or DIY solutions. There is also the Indie Trail, which allows visitors to find companies who support smaller productions.
Often, In-cosmetics includes dual-purpose interest areas. Among them are the Sensory Bar, the Make-up Bar, and the Sustainability Corner. The Sensory Bar is the location for examining new sensations. It features products with personal care formulas that provide novel sensory experiences. These can include new fragrances, tastes, or textures. The Bar is also the location for displaying products nominated for the Sensory Bar Award.
Similar is the Make-up Bar. It is dedicated to colour cosmetics, including new pigments and technologies. Visitors can examine new shades for eyeshadows, foundations, lip lacquers and nail varnishes. Like the Sensory Bar, this zone also shows products nominated for the Make-Up Award. The Sustainability Corner is an educational and showcasing area. It is the location for examining innovative and sustainable products. This includes raw materials, ready formulations, products, and equipment. The site serves as the showcasing location for the Green Ingredient Award nominees. It furthermore features the Sustainability Corner Presentations. This is a series of presentations led by industry leaders such as Janice Wang.
Another event of interest is the Marketing Trends Presentations. The presentations allow visitors to attain insights about the most up-to-the-minute trends and figures. They also provide the newest market analysis reports and research data. Visitors should also not overlook attending the Technical Seminars. They allow them to find inspiration for new formulations or alternative solutions by listening to leading professionals.
Many areas are showcase zones for products nominated for the In-cosmetics Global awards. The Awards acknowledge the innovation and creative efforts of professionals. It includes four categories: Green Ingredient, Sensory Bar Award, Make-up Award, and Innovation Zone Best Ingredient.
The fair attracts many start-ups and leading companies, such as:
Estée Lauder;
L'Oréal;
Unilever;
ADEKA;
ADSL;
AEIC;
AOM;
APAR Industries;
Aromaaz International;
Ashland;

ASTech;
Azelis;
Bachem AG;
BASF;
Belchem;
Cargill;
Complife Group;
Croda;
Dachser;
Evonik Industries;

Hyundai Bioland;
ICEA;
Imerys;
Ingredion;
Lanxess;
Merck;
Nippon;
Schott;
Solvay;
Symrises.
In-cosmetics is a trade show that is a must-attend for cosmetics professionals.
In-cosmetics Accommodation
Procure suitable accommodation for In-cosmetics before all the good deals are taken with Travel 2 Fairs Ltd. All that is necessary is to inform us about how many rooms you need, how much you wish to spend, and your desired location. Travel 2 Fairs Ltd manages the rest. Reserve lodgings adjacent to the current venue and gain valuable access to public transport. We can advise you on the best routes to take to the site. Aside from affordable hotel accommodation for exhibitions, we also provide transport services. One way to travel to your hotel is to have a rent-a-car wait for you at the airport. Another is to schedule an airport transfer in both directions.
Event information might be outdated because of the coronavirus pandemic. More information is available from the organiser.
Past Iterations
In-cosmetics 2022
In-cosmetic Paris 2022 occurred between the 5th and 7th of April 2022. The event featured coronavirus safeguards, such as attendees needing to wear face masks. The edition received 8 091 visitants and 732 exhibiting firms. 57% of the visitors represented foreign countries.
In-cosmetics 2023
In-cosmetics Global 2023 occurred as a live trade exposition in Barcelona. It was held between 28-30.03.2023 and did not include coronavirus safeguards. This was due to Spain repealing its pandemic restrictions. In-cosmetics 2023 Barcelona featured 909 exhibiting firms from more than 50 nations and 10 799 visitants from over 118 countries. 72% of the visiting group were from abroad. The event occurred on 19 978 m2.
700+
in-cosmetics exhibitors
15+
sustainability-related topics
Our visitors
for the event
Our
Clients