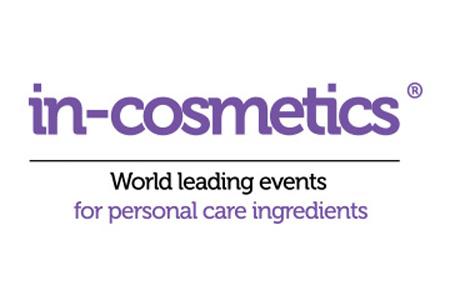 in - cosmetics
( 5 October 2021 - 7 October 2021 )
Venue:
Fira de Barcelona Gran Via
About the
event
In-Cosmetics organisers have decided to move the event to 5 to 7 October, 2021 due to the COVID-19 situation in Spain and with sincere consideration for the health of its stakeholders. In-Cosmetics will be held at the Fira Barcelona Gran Via in Barcelona, Spain, amidst robust health and safety measures.
Run the entire spectrum of cosmetics from personal care ingredients to hair and beauty items at in-cosmetics. The international trade fair has been steadily growing and it's positioning itself as a meeting place for the European markets. Editions are held every single year with a new city in Europe chosen to host. This keeps up the program fresh and the professionals you're going to meet diverse. In terms of product categories, there's preservatives, solvents, sunscreen, surfactants fragrances, humectants and personal care ingredients. But what appeals to exhibitors to buy a booth at the trade fair?
in-cosmetics exerts a strong pull among professionals invested in buying ingredients with current estimations placing attendance at over 34,000 people;
The brand has been successful enough to launch offshoot events in Latin America, Asia, North America and Korea;
in-cosmetics boasts one of the best support programs that have sustainability corners and informative items like the in-cosmetics Formulation Summit.
Be the first to book your stay and give yourself hotel accommodation for trade fairs that are tailored to your expectations. Receive bespoke hotel services for in-cosmetics at the best deals from Travel 2 Fairs ltd. This edition the trade fair will be held in Barcelona, Spain and you want to book hotels close to Gran Via Fira Barcelona. We make this possible in a matter of hours. Treat yourself to business travel that's tailored to your vision and your financial ability. Do away with spending days comparing price rates and checking for availability, when we can accomplish this in one day for you. Once you're done booking your rooms, you should figure out how to get there once you arrive. Travel 2 Fairs ltd is here to help once more with either car hire or airport transfers. Rent-a-car options come at various price points and transfers are available in both directions.
700+
in-cosmetics exhibitors
15+
sustainability-related topics
Our visitors
for the event
Our
Clients