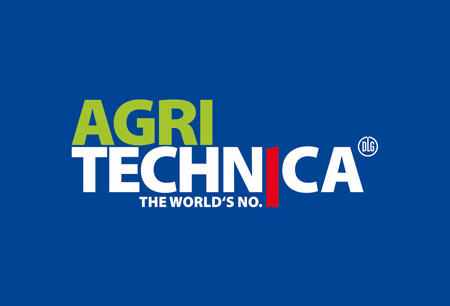 Agritechnica 2025
( 9 November 2025 - 15 November 2025 )
Organizer:
DLG (Deutsche Landwirtschafts-Gesellschaft e.V.)
About the
event
Update
Agritechnica 2025 is set to occur between the 9th and 15th of November, 2025. Messe Hanover will not feature coronavirus safeguards. This is due to the removal of the related domestic restrictions. This has occurred as a result of the improving pandemic situation. Likewise, the country at present does not have travel restrictions.
Preface
Agritechnica (Agritechnica Hannover) is a leading biannual event hosted in Messe Hannover. It is the primary global platform for presenting innovations. Participants comprise manufacturers, suppliers, engineers, developers, researchers, OEMs, and procurement managers. They also incorporate agricultural enterprises, associations, contractors, educational institutions, and government representatives. Farmers, trade specialists, purchasing experts, forestry specialists, workshop owners and dealers likewise attend.
Agritechnica Hannover features high turnover rates. For instance, one edition featured 2 800 exhibitor firms, 446 871 visitants and 1 478 journalists. Participants represented 144 countries. This included the UK, China, the USA, Brazil, Australia, and South Africa.
About Agritechnica Germany
Each Agritechnica show edition features a guiding theme that influences the programme. For instance, one iteration featured the thematic "Global Farming – Local Responsibility." It focused on the importance of agricultural innovations to climate protection. The guiding theme, as mentioned, affects all sub-events. For instance, it determines the innovation focus of the exhibition. The exposition is among the central sub-events featured in the support programme. It enables participants to network and conduct on-site business. The exhibition space is divided into ten areas. These are the transport, soil & seed, harvest, crop protection & care, and storage sectors. They also include digital assistance, farm inputs, forestry, know-how, and trade & services. The support programme is divided into several sections to help participants. These are the "For Contractors & Farmers," "For Workshops & Trade," and "For Foresters." They also include "For Purchasers & Engineers," "For Young Professionals," "For DLG Members," For Change Makers." Each section features two or more sub-events.
The section dedicated to farmers and contractors features the DLG-Spotlights, DLG-AgrifutureLab, DLG-Talk 'Technology', and AGRITECHNICA Innovation Award. Traders and workshop specialists can look forward to the International Dealer Center, the SYSTEMS & COMPONENTS Future Lounge, the SYSTEMS & COMPONENTS Trophy, and the DLG-Agrifuture Concept. Foresters can look forward to DLG-PraxisSpots. Young professionals can look forward to Young Farmers' Day and the Career & Campus. DLG members can look forward to various sub-events. These include the DLG trade fair stand, which allows them to network. They also incorporate the Young DLG. It is a micro-event that attracts DLG members up to 36 years old to discuss "youth" issues. It also includes the Young Farmers Congress, which allows participants to exchange knowledge. One of the sub-events which attendees should consider attending is the Farm Tours. These are tours to a machinery manufacturer or farm close to the site.
The event's exhibitors include:
Acerbis Italia;
ADLER Arbeitsmaschinen;
Hexagon;
Axion AG;
BASF Digital Farming;
Bayer Ag;
BNP Paribas;
Bobcat EMEA;
Robert Bosch;
Continental AG;
Cummins Ltd;
Daimler Truck;
Mercedes-Benz;

Dana;
Danish Export Association;
HAIX;
Hamamatsu;
Horton Europe;
Husqvarna;
John Deere;
Alfred Karcher;
Liebherr;
MAHLE;
MAN;
Webasto;
Adolf Wurth.
Agritechnica is a trade fair that receives participants from diverse industries. These include agriculture, education, F&B, contracting, trade, forestry, and manufacturing. Government representatives and the IT sector also attend the event.
Agritechnica Accommodation
Procure suitable accommodation for Agritechnica before all the good deals are taken with Travel 2 Fairs Ltd. All that is necessary is to inform us about the rooms you need, how much you wish to spend, and your desired location. Travel 2 Fairs Ltd manages the rest. Reserve lodgings adjacent to Hannover Fairground and gain valuable access to public transport. We can advise you on the best routes to take to the venue. Aside from affordable hotel accommodation for exhibitions, we also provide transport services. One way to travel to your hotel is to have a rent-a-car wait for you at the airport. Another is to schedule an airport transfer in both directions.
Event information might be outdated because of the coronavirus pandemic. More information is available from the organiser.
Past Iterations
Argitechnica 2019
The 2019 iteration of the event was one of the event's most successful. It was attended by 2 800 exhibitor firms, 446 871 trade visitants and 1 478 journalists who represented a total of 144 countries.
Argitechnica 2023
Agritechnica 2023 surpassed the 2019 iteration of the event. It featured over 2 800 exhibitants from 52 nations and more than 470 000 visitants from 149 countries. The live exposition did not incorporate coronavirus precautions due to the repealing of the country's pandemic restrictions.
1673
international exhibitors
233,616
sq m of exhibition area
109,873
international visitors
Our visitors
for the event
Our
Clients