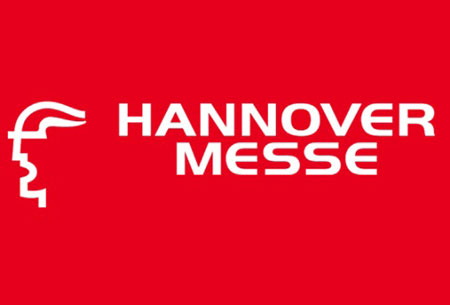 HANNOVER MESSE
(25 April 2022 - 29 April 2022 )
Venue:
Hannover Fairground
Location:
Germany , Hannover
About the
event
COVID Update
The digital edition of Hannover Messe 2021 was a resounding success and showed that there are ways to keep important conversations alive and establish connections within the industry. This doesn't mean Deutsche Messe AG will go all digital. Organisers insist on the value of trade shows being held live and the opportunities they give exhibitors to reach out their target audience.
That is why Hannover Messe 2022 returns to Messe Hannover as a hybrid event. The latest dates for the in-house event are April 25th – April 29th. The exhibition grounds will be fully sanitized and in compliance with all COVID-19 guidelines and protocols. However, organisers also recognize that not everyone will be able to travel, which is why they're hard at work to add digital offers.
Calling Card
HANNOVER MESSE is the engine that drives the industrial technology industry in Germany ever since the end of WWII. It is one of the most important procurement platforms in the country for this particular reason and has become the heart of the German industrial sector. The international trade show is staged, as the name says, in Messe Hannover on an annual basis. Editions are held at the beginning of spring usually in April and run for five days in total. As a key meeting place between supply and demand in Germany, HANNOVER MESSE gives national exhibitors the chance to grow their client list and expand their business to international markets. The trade show services the entire value chain and is also a place for innovations.
Business Profile
Industrial technology covers a wide spectrum of equipment and machinery, which trade visitors can access in full at HANNOVER MESSE. The exhibition halls feature everything from micro-actuator systems, scheduling software and refrigeration technology to environmental technology, air compressors, gas compressors and building automation. It's this richness in offering that draws in so many thousands of visitors. The audience consists of professionals involved in mechanical and plant engineering, the process industry, energy-intensive enterprises and energy providers. In terms of what markets have a strong presence at the international trade show, the European Union is best represented. Top countries are Spain, the UK, the Netherlands, Sweden, Denmark, France and Italy. FESTO, KUKA, HARTING, Amazon Web Services and Siemens are major exhibitors at HANNOVER MESSE.
Did You Know?
A key characteristic of HANNOVER MESSE is its partnership with individual countries each year to raise visibility on other national markets. Local exhibitors, experts and buyers are elevated and their voices boosted. In the past countries who received the spotlight include Sweden and the most recent one is Indonesia. We also should mention the well-packed support program, which gives trade visitors different outlets to not just network, but also learn about the latest trends on a global scale. One of the most talked about is the Global Manufacturing and Industrialisation Summit – GMIS. Speakers during the conference are always top experts and Dr. Angela Merkel has made frequent appearances as well. HANNOVER MESSE supports women in industry and hosts the WomenPower career congress.
Your Hotel Room in Hannover?
Seek out hotels for HANNOVER MESSE before all the good deals are taken and land your dream price with Travel 2 Fairs ltd. Tell us how many rooms you need, how much you're willing to spend and where you want to be located. Travel 2 Fairs ltd handles the rest. Book hotels close to Messe Hannover and gain valuable access to public transport. We advise you on the best routes to take to the venue. Asides from affordable hotel accommodation for exhibitions, we also provide transport services. One way to make your way to your hotel is to have a rent-a-car wait for you at the airport. Another is to schedule an airport transfer in both directions.
6500+
international exhibitors
227,000
sq m of exhibition area
220,000+
international visitors
Our visitors
for the event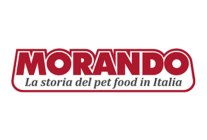 Everything perfect. Thanks for your service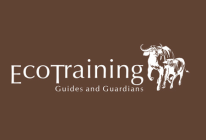 Corne Schalkwyk
Novum Hotel Lichtburg am Kurfurstendamm
ITB BERLIN
I was very happy with my stay at Novum Hotel Lichtburg am Kurfurstendamm***. I'm happy with the standard. It is clean and very well located. And for the price you pay is worth it. Thank you very much. For next edition I will make sure to let you know.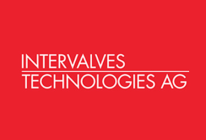 Hi Megan,
Many thanks for your message. Everything worked very well and the hotel is clean and conveniently located.
Best regards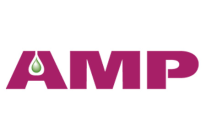 Dear Tom
Your mail was unfortunately in the undesirable box !
I do really thank you for your help, mainly before our travel because it was very very helpful for me.
The hotel « Zum Deutschen Eck » was perfect for what we wanted and a special mention for the person at the reception : he was very nice and competent.
The hotel was clean and very arranging so perfect for all our next K fairs for sure !
I wish you a nice day and will not hesitate to call you when we will have a need.
Best regards,

My son and myself were very satisfied with Alphe-Hotel Garni. The rooms were very convenient and the breakfast was also excellent. You can offer this hotel for other people, too, they`ll be satisfied, too. The S-bahn station Ditzenbach/Sternberg could be reached in 5-7 minutes. (walking) Thank you for offering it to us. I don`t know when my next trip will be, that time I`ll call you for your help.
All the best,
Margit Margit Gruber-Torok DS Budapest Kft- Hungary Alpha-Hotel Garni hotel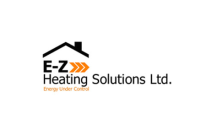 Hello Megan
Sorry for the delay in replying. The Hotel Demidoff was very good. It was on the red line (underground)very close to Lima Station, in a good shopping area of the city. And easy to get to the exhibition from there. (one tube ride.) Also it was within walking distance of central train station. Nice clean room, The staff were very helpful and there was always someone on duty at the desk. There was a good selection for breakfast in the mornings. Overall it was an ideal choice for my visit to the exhibition, and I would recommend it for a short stay in Milan. Many thanks for your help and I will be in touch in the future.
Tony Kinsella,
E-Z Heating Solutions Ltd. for MCE 2014 in Italy in Milan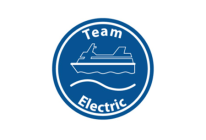 I haven't heard anything from them and I assume everything was great. The service that Mr. Tom Parker provided was excellent.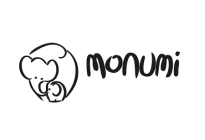 Dear Nick,
Thank you very much for your fruitful assistance in searching hotel for our stay in Nuremberg. Your support was fast, flexible and very friendly. Thanks to this we had comfortable and quiet hotel half an hour from Nuremberg Fairs place for reasonable price. I do appreciate your professional attitude and will recommend your service to my colleagues. We will be in touch for next our fairs trips for sure.
My best and warm regards,
Anna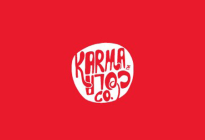 Chris Morrison
ibis Nurnberg City am Plarrer
BIOFACH
Thanks for your assistance in finding a hotel for Biofach 2020. The Ibis was in a good central location and met expectations. Regards Chris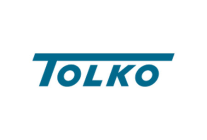 This hotel was in a great location, very close to the main train station.
There are tons of restaurants and sight seeing opportunities within walking/biking distance. The value/price was much better than the hotel I stayed at 4 years ago when I attended the Ligna show.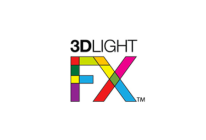 Tom is great! He always got back to me right away with the best prices!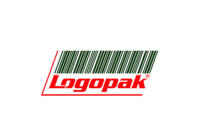 Mr Alejandro Benitez
B&B Hotel Stuttgart-Bad Cannstatt
LogiMAT
Your service:

Positive:
- There was always an answer within a few hours.
- There were friendly reminders, should one have forgotten something.

Hotel

Negative:
- There was little choice at breakfast.
- For weekend arrivals the reception is empty.
- The windows could not be opened due to laws/ ordinances.

Positive:
- The train is 3 - 5 minutes walk away.
- There are some good restaurants nearby
- On request you got the key to open the window
- There were shopping facilities (supermarkets) nearby
- The hotel offers parking possibilities; (Otherwise there is a parking garage 100 m away)
- The parking spaces at the hotel are free of charge

Best Regards,

Alejandro
Our
Clients