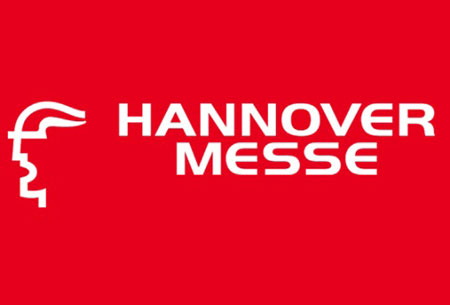 HANNOVER MESSE
(17 April 2023 - 21 April 2023 )
Venue:
Hannover Fairground
Location:
Germany , Hannover
About the
event
Covid-19 Update
The hybrid edition of Hannover Messe and CeMAT 2022 was a resounding success. It showed that there are ways to keep important conversations alive. It additionally showed that it is possible to establish connections within the industry. Hannover Messe 2023 will return to Messe Hannover as a live event. The latest dates for the in-house event are April 17th—April 21st. Due to the removal of Germany's domestic Covid-19 restrictions, the venue will not feature strict coronavirus safety measures. Attendees will be highly encouraged to follow recommendations, such as performing frequent hand hygiene. Participants should note that between 01.06.2022 and at least 31.08.2022 Germany will not have travel restrictions in place apart from the policy that visitors arriving from a virus variant area need to be quarantined for 14 days despite their health status. At present, the list does not include any country.
Calling Card
HANNOVER MESSE is the engine that drives the industrial technology industry in Germany ever since the end of WWII. It is one of the most important procurement platforms in the country for this particular reason and has become the heart of the German industrial sector. The international trade show is staged, as the name says, in Messe Hannover on an annual basis. Editions are held at the beginning of spring, usually in April, and run for five days in total. As a key meeting place between supply and demand in Germany, HANNOVER MESSE gives national exhibitors the chance to grow their client list and expand their business to international markets. The trade show services the entire value chain and is also a place for innovations.
Business Profile
Industrial technology covers a wide spectrum of equipment and machinery, which trade visitors can access in full at HANNOVER MESSE. The exhibition halls feature everything from micro-actuator systems, scheduling software and refrigeration technology to environmental technology, air compressors, gas compressors and building automation. It's this richness in offering that draws in so many thousands of visitors. The audience consists of professionals involved in mechanical and plant engineering, the process industry, energy-intensive enterprises and energy providers. In terms of what markets have a strong presence at the international trade show, the European Union is best represented. The top countries are Spain, the UK, the Netherlands, Sweden, Denmark, France, and Italy. FESTO, KUKA, HARTING, Amazon Web Services and Siemens are major exhibitors at HANNOVER MESSE.
Did You Know?
A key characteristic of HANNOVER MESSE is its partnership with individual countries each year to raise visibility on other national markets. Local exhibitors, experts, and buyers are elevated and their voices boosted. In the past, countries that received the spotlight included Sweden and Indonesia. We also should mention the well-packed support program, which gives trade visitors different outlets to not just network but also learn about the latest trends on a global scale. One of the most talked-about is the Global Manufacturing and Industrialisation Summit – GMIS. Speakers during the conference are always top experts, and Dr Angela Merkel has made frequent appearances as well. HANNOVER MESSE supports women in the industry and hosts the WomenPower career congress.
Your Hotel Room in Hannover?
Seek out hotels for HANNOVER MESSE before all the good deals are taken and land your dream price with Travel 2 Fairs ltd. Tell us how many rooms you need, how much you're willing to spend, and where you want to be located. Travel 2 Fairs ltd handles the rest. Book hotels close to Messe Hannover and gain valuable access to public transport. We advise you on the best routes to take to the venue. Asides from affordable hotel accommodation for exhibitions, we also provide transport services. One way to make your way to your hotel is to have a rent-a-car wait for you at the airport. Another is to schedule an airport transfer in both directions.
Past Editions
2022
Hannover Messe and CeMAT 2022 took place between 30.05.2022 and 02.06.2022 as a hybrid event – a face-to-face trade fair complemented by a digital platform. The event featured many highlights for its rendition at Messe Hannover. It received around 75,000 live and 15,000 digital attendees, as well as 2,500 exhibitors. Messe Hannover did not feature strict Covid-19 safety measures because of the removal of such domestic restrictions in April 2022.
6500+
international exhibitors
227,000
sq m of exhibition area
220,000+
international visitors
Our visitors
for the event
Our
Clients