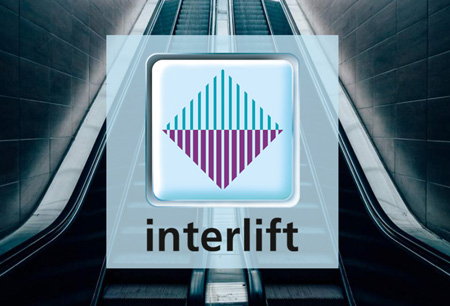 Interlift
(17 October 2023 - 20 October 2023 )
Location:
Germany , Augsburg
About the
event
Update for the Event
Interlift 2023 will be held between 17.10.2023 and 20.10.2023. Messe Augsburg will not feature Covid-19 safety measures. Germany does not have travel restrictions.
Introduction
Interlift is a premier biennial vertical transportation event established in 1991. It is held in Messe Augsburg for four days and presents the latest elevator solutions. Lift constructors, installers, and maintenance/repair specialists display these. It receives over 550 exhibitors from over 40 countries. It is also attended by more than 10,000 visitors from over 100 nations. 87% of the visitors that attend are decision-makers, and 92% rate the exhibitor offers as excellent.
About Interlift
Interlift receives participants from the industrial equipment, maintenance, materials handling, and logistics industries. It also receives attendants from sectors such as gears, building, architecture, storage, engineering, construction, and manufacturing.
The event features various showstoppers, such as the exhibition. It features segments such as elevator components and cables. It also is the presentation stage for diverse product launches and live demonstrations. Another distinguished showstopper is the VFA Forum. Lead exhibitors include 2N, Kuebler Group, Enier, Kleemann, Ascendor and WECO.
Interlift Accommodation
Seek hotels for Interlift before all the good deals are taken and land your dream price with Travel 2 Fairs Ltd. Tell us how many rooms you need, how much you are willing to spend, and where you want to be located. Travel 2 Fairs Ltd manages the rest. Book hotels close to Messe Augsburg and gain valuable access to public transport. We advise you on the best routes to take to the venue. Asides from affordable hotel accommodation for exhibitions, we also provide transport services. One way to travel to your hotel is to have a rent-a-car wait for you at the airport. Another is to schedule an airport transfer in both directions.
Due to the corona pandemic (COVID-19), trade fair and event information may be obsolete. You can get more information from the organiser.
Past Editions
2022
Interlift 2022 took place between 26.04.2022 and 29.04.2022 as a live trade fair. Messe Augsburg served as the hosting location for the event and did not feature strict Covid-19 safety measures due to Germany removing its domestic measures in April. The edition received 350 exhibitors from 40 countries and 11,800 trade visitors from 87 countries.
393
international exhibitors
44,000
sq m of exhibition area
10,953
international visitors
Our visitors
for the event
Our
Clients