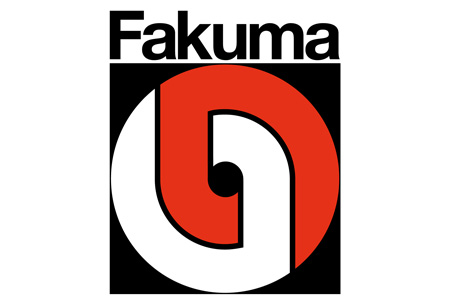 Fakuma
(17 October 2023 - 21 October 2023 )
Venue:
Messe Friedrichshafen
Location:
Germany , Friedrichshafen
About the
event
Update
Fakuma 2023 will occur as a face-to-face exhibition. The venue will not have the latest COVID-19 prevention measures in place. This is due to the removal of the country's pandemic-related restrictions. The 2023 edition will occur in Messe Friedrichshafen between 17.10.2023 and 21.10.2023.
Calling card
Fakuma is one of the leading trade shows for the plastic processing industry. It serves as the essential business platform for making important purchases and networking. Fakuma is also the main presentation stage for the latest innovations and trends. This allows professionals to expand their knowledge and prepare for the upcoming year. Furthermore, the trade show enables such professionals to network and form partnerships. Fakuma is a biannual trade show that takes place in October. Messe Friedrichshafen in Germany serves as the event's hosting location.
Business profile of the event
Fakuma is the central meeting location for the plastic processing industry. This includes process operators and technicians, product supervisors, QA inspectors. It also includes production supervisors, service technicians, and technical support. Furthermore, process/machine tool setters and toolmakers visit the trade show. Professionals that attend also include product design technicians, and R&D engineers. Service and technical service engineers likewise visit Fakuma. Systems engineers, senior support engineers, and maintenance engineers/supervisors attend as well. So do product supervisors. Quality managers, operators managers, production managers or technical managers attend Fakuma. C-suite executives and directional staff also visit the fair. This includes CEOs, CMOs, operational directors and technical directors.
Many other industries attend Fakuma as well. Among them are the medical, automotive, aerospace, packaging, electronics, construction, and transport. They also include chemical and petrochemical. Many regulatory representatives, universities, and R&D institutes attend as well. Fakuma is the meeting location for many leading companies in the industry. Among them are Cannon Deutschland, Labtech Engineering Europe, and Bormat. Collomb Mecanique and ŞENMAK MAKİNA also attend the fair.
Did you know?
Fakuma allows professionals from several industries to complete 5 important goals. Among them is networking, including maintaining previous business partnerships and forming new ones. Also, the fair enables gaining recognition by presenting novelties. Furthermore, Fakuma enables the conducting of business onsite including finalising important deals. Attendees can also expand their specialist knowledge through various presentations and workshops. The trade show additionally provides opportunities to gain a detailed industry overview.
Fakuma has a comprehensive support programme. Among the leading sub-events within the schedule is the detailed exhibition. It is where professionals can conduct business, learn about novelties and gain recognition. The exhibition features a comprehensive range of product groups. Among them are injection moulding, 3D printing, thermoforming and other forming technologies. It also includes extrusion, additive manufacturing, and tooling. Also, the exhibition groups feature raw/finished/semifinished materials, process engineering and services. The exhibition often features over 1000 exhibitors including leading companies and start-ups. This allows attendees to gain a detailed overview of the latest novelties and trends.
Apart from the exhibition, Fakuma also features many technical presentations and conferences. This allows professionals to expand their specialist knowledge. Often, the fair's current edition addresses urgent or pressing industry issues. For instance, the 2021 edition placed focus on sustainability and circular economy. The central issue influences the topics discussed during the meeting and presentation sub-events. For instance, the technical presentations emphasised the merging trend of lightweight design. This included topics such as evaluation programmes for recycled plastic materials. Often, the various conferences also focus on regulatory challenges and issues. Among them are the latest European regulations for plastic food contact materials. The conferences and technical presentations also tend to focus on the latest novelties. Each presentation or meeting features a leading company or expert as its speaker. Examples include Intertek Polychemlab B.V, Raphael Rieffel and Marco Theunissen.
Fakuma furthermore includes many workshops and special shows. These can help professionals improve their knowledge and skills. An example of such an event is the "Injection Moulding Simulation" workshop. The workshop focused on topics such as optimising injection moulding processes. This included discussing via live demonstrations how to optimise them.
Fakuma is a trade show which can be beneficial for many professionals. This includes process operators/technicians, product supervisors, and QA inspectors. It also includes production supervisors, service technicians, and technical support staff. Process/machine tool setters and toolmakers should consider attending. So should product design technicians, and R&D engineers. Service engineers and technical service engineers should not overlook visiting as well. Neither should systems engineers, senior support engineers, maintenance engineers/supervisors and product supervisors. Quality managers, operation managers, production managers and technical managers should consider visiting Fakuma. As should C-suite executives and directional staff like CEOs, CMOs, and operational directors. The medical, packaging, transport, electronics, automotive, aerospace, and construction industries should attend. As should the chemical, petrochemical, and energy sectors. Regulatory representatives, universities, and R&D institutes should attend as well.
Start-ups can look forward to the Start-up Area and the various technical presentations. The Start-up Area allows such professionals to gain recognition. Also, it enables them to network with decision-makers. Such decision-makers can integrate their solutions into investment projects. The technical presentations also allow them to gain recognition. This is due to the meeting allowing them to present their novelties before a target group.
Your Hotel Room in Friedrichshafen
Invest in your business trip with hotel accommodation selected for your specific need. Travel 2 Fairs Ltd works with you to send you hotels in Friedrichshafen with an ideal location and price. This allows you to select the hotel offers that work best for you. Such as placing you near Messe Friedrichshafen for a quicker commute. We have long worked with large groups, so you can query for parties of twenty people and more. The entire registration process takes up to a day, and you leave all details to us. Also, Travel 2 Fairs ltd assists with logistics as well. You can request a rent-a-car or an airport transfer in both directions, whether it is private or shared.
Logistics
Fakuma is a biannual trade fair organised by P. E. Schall GmbH & Co. KG. It takes place for 5 days at Messe Friedrichshafen in Germany. During the first 4 days, attendees can visit between 9 am and 5 pm. On the fifth and final day, they can take part in Fakuma between 9 am and 3 pm. Messe Friedrichshafen is an international exhibition centre with easy access. For example, you can access the venue from the central railway station in 9 mins by taxi. You can also reach the exhibition centre in 50 minutes from the station by taking the bus line IRE3. Messe Friedrichshafen is also close to the airport. By walking, you will access the exhibition grounds in 45 minutes. By taxi, you will access them in 9 minutes. Messe Friendtrichahfen is also close to nearby cities such as Lindau. For example, by car, you can reach neither city in 27 minutes.
Friedrichshafen is a popular metropolis and tourist city. It is among the largest communities in Baden-Württemberg. The city's location is at the northeastern corner of Lake Constance. It is a large metropolis with a convenient and extensive public transport system. For instance, the city is accessible by plane from cities such as London, Dublin, Berlin, and Prague. Also, there are train and bus connections that enable reaching Romanshorn and Ulm. This enables travelling to and from locations such as Lindau and Ravensburg. Besides the train, highway and bus connections, the city also includes a ferry service. This provides access to cities such as Konstanz and Rorschach. The travelling times can vary depending on your mode of transport and destination. For example, travelling to Romanshorn by ferry can take 45 to 50 minutes. By bus, commuting to nearby Lindau will take 40 minutes. Travelling within the city most often saves time. For instance, travelling between the airport and the city centre via bus will take 18 minutes.
Friedrichshafen is a city with ample accommodation and dining options. For instance, you can opt to book your stay at hotels, hostels, guest houses or apartments. Dining options include restaurants, bars, clubs, street vendors and supermarkets. They also include diners and market stalls during certain times of the year. When considering where to stay, opt for areas such as the Lakeside promenade.
Audience and Statistics
Fakuma is a trade show which receives a large and diverse participant group. For instance, the 2018 edition of the fair featured 1.933 exhibitors and 47.650 visitors. A total of 126 countries attended the edition. Among them were Turkey, Italy, Taiwan, Belgium, and Luxembourg. They also included the Netherlands, Germany, China, USA, Japan, Russia, Mexico, and India. Several industries attend the fair due to the diverse applications of plastics. This includes the plastics processing, medical, automotive, aerospace and transport sectors. It also includes the packaging, construction, and electronics sectors. The petrochemical, chemical, and energy sectors attend as well.
Past Editions
2021
Fakuma 2021 marked the successful restart of the plastics processing industry. The edition took place as a live event at Messe Friedrichshafen between 12.10.2021 and 16.10.2021. The event included strict Covid-19 prevention measures. Among them were attendees needing to show valid 3G certificates. The event featured a total of 1470 exhibitors. 40% of the exhibitors were from abroad, including countries such as Switzerland. This showed the importance of face-to-face exhibitions for the industry.
40+
represented countries
Our visitors
for the event
Our
Clients