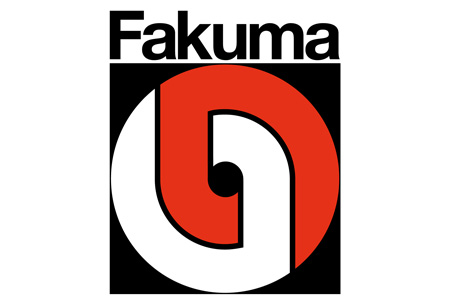 Fakuma 2024
(15 October 2024 - 19 October 2024 )
Organizer:
P. E. Schall GmbH & Co. KG
About the
event
Update
Fakuma 2024 will occur as a face-to-face exhibition. The venue will not have the latest coronavirus safeguards in place. This is due to the country lifting its restrictions related to the pandemic. The 2024 edition will occur in Messe Friedrichshafen between the 15th and 19th of October, 2024.
Preface
Fakuma is one of the plastic processing industry's leading trade exhibitions. It is the most pivotal business platform for making important purchases and networking. It is also the main presentation stage for the latest innovations and trends. This allows professionals to expand their knowledge and prepare for the upcoming year. Fakuma is a biannual trade show that occurs in October. Messe Friedrichshafen serves as the event's hosting location. The event receives representatives from the whole plastic processing industry. This includes processing operators and technicians, supervisors, and quality assurance inspectors. It also includes technical support experts. Furthermore, professionals that attend encompass research and development engineers. C-suite executives and directional staff also visit the fair. This includes CEOs, CMOs, and technical directors. Many regulative representatives, institutions of higher education, and R&D institutes attend as well. Fakuma is a trade show which receives a large and diverse participant group. For instance, one iteration of the fair featured over 49 500 participants. A total of 126 countries attended the edition. Among them were Italy, China, the USA, and Mexico.
About Fakuma in Friedrichshafen
Fakuma has a comprehensive support programme. Among the leading sub-events is the exhaustive exhibition with its inclusive range of product groups. Among them are injection moulding, thermoforming and other forming technologies. Fakuma also features many technical presentations and conferences. Often, the fair's current edition addresses urgent or pressing industry issues. They influence the topics discussed during the meeting and presentation sub-events. Frequently, the various conferences also concentrate on regulatory challenges. Among them are the latest European decrees for plastic materials that contact food. Fakuma furthermore includes many workshops and special shows. An example of such an event is the "Injection Moulding Simulation" workshop. Start-ups can look forward to the Start-up Area.
Many leading industries within the sector and its related branches attend the fair. Among them are:
Cannon Deutschland;
ACTEGA;
Airtec Thermprocess;
Alfred Kärcher;
BASF SE;
Beck Automation AG;
Bosch;
Emerson;
Daikin Chemical Europe;

DuPont;
Dynisco;
Evonik Industries;
Henkel AG;
Hexagon;
Huber;
Imerys;
Lanxess;
Mitsubishi;

Merck;
ROWA Group;
Thyssenkrupp;
Weber & Schaer;
Zeiss;
Novatech;
Laxmi;
Hermle AG;
Solvey.
Faskuma is attended by diverse industries such as medical, packaging, transport, electronics, automotive, aerospace, and construction. The chemical, petrochemical, plastics, and energy sectors likewise visit.
Fakuma Messe Accommodation
Procure suitable accommodation for Fakuma before all the good deals are taken with Travel 2 Fairs Ltd. All that is necessary is to inform us about the number of rooms you need, how much you wish to spend, and your desired location. Travel 2 Fairs Ltd manages the rest. Reserve lodgings adjacent to Messe Friedrichshafen and gain valuable access to public transport. We can advise you on the best routes to take to the venue. Aside from affordable hotel accommodation for exhibitions, we also provide transport services. One way to travel to your hotel is to have a rent-a-car wait for you at the airport. Another is to schedule an airport transfer in both directions.
Event information may need to be updated because of the coronavirus pandemic. More information is available from the organiser.
Past Iterations
Fakuma 2021
The 2021 iteration marked the triumphant resumption of the plastics processing industry. The edition took place as a live event at Messe Friedrichshafen between the 12th and 16th of October, 2021. The event included strict coronavirus safeguards. Among them were attendees needing to show valid 3G certificates. The event featured a total of 1 470 exhibitor firms. 40% of them were from abroad, including countries such as Switzerland.
Fakuma 2023
The 2023 iteration of Fakuma improved upon the success of the 2021 format. It occurred in Messe Friedrichshafen between the 17th and 21st of October 2023. The iteration received 1 636 exhibitants with 44% travelling from abroad.
40+
represented countries
Our visitors
for the event
Our
Clients