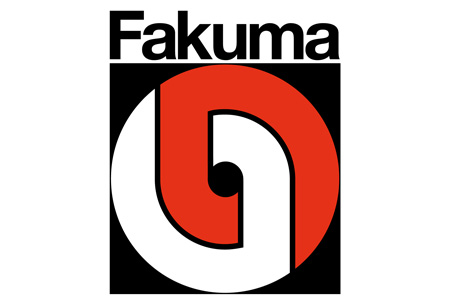 Fakuma
(12 October 2021 - 16 October 2021 )
Venue:
Messe Friedrichshafen
Location:
Germany , Friedrichshafen
About the
event
The fact is that Fakuma 2021 will be pushing through at full speed from 12 to 16 October at the Messe Friedrichshafen in Friedrichshafen, Germany. Conscious of the concerns over the COVID-19 situation, organisers have assured the public of robust and rigorous health and safety measures.
Calling Card
Fakuma presents a united front for professionals in the plastic processing industry. It's an essential business platform geared towards procurement and professional partnerships. At the same time, it is the stage where the next generation of cutting-edge technologies and processes are revealed for the first time. Fakuma has become even more relevant due to integration of plastics manufacturing in the production processes. Automation technology and equipment have become more in demand. The international trade show is based in Friedrichshafen, Germany and editions happen every two years in October. Programming runs out for Messe Friedrichshafen for five consecutive days. If you wish to cement your position in current markets and expand your client list, then Fakuma is the natural choice in Europe.
Business Potential
Plastics processing has a lot of applications from the medical industry and engineering to domestic products and manufacturing as a whole. This is reflected in the product portfolio. Exhibitors like Cannon Deutschland, Labtech Engineering Europe, Bormat, Collomb Mecanique and ŞENMAK MAKİNA bring the entire value chain. Product categories include injection moulding, extrusion, thermoforming, 3D printing, press systems, excipients, extruders, plastic moulding machines, plastic processing machines, thermal shaping technology C-technologies. You have manufacturers from the automotive, aerospace, medical and electronics industries present, and although you've experts and engineers most trade visitors come from managerial positions and have some kind of purchasing power. That's a good enough incentive for exhibitors on the lookout to generate sales leads and get their foot in the door in different market throughout Europe.
Did You Know?
What further cements the position of Fakuma as must-see trade show is the fact it's operating from Friedrichshafen – a well-known border city. What's fascinating is that Friedrichshafen is on the famous triangle formed by Germany, Switzerland and Austria. This is a reason why Fakuma also mostly services Central Europe. Fakuma also pushes the envelope when it comes to innovation. Every addition aims to tackle a pressing problem in the industry today. The upcoming edition will have a support programme centered on carbon footprint, sustainability and recycling. The industry is working towards shifting from a linear model to a circular model. Part of the solution is found in the emerging trend of lightweight design, which uses natural resources in a more sustainable way with less waste.
Your Hotel Room in Friedrichshafen
Travel 2 Fairs ltd provides you with an affordable hotel reservation for FAKUME. We've worked in the business travel sector for years and have a strong network of hotels in Friedrichshafen. Have top hotel rates at your fingertips in a matter of minutes. We're also experienced working with big groups of over twenty people. Travel 2 Fairs ltd caters to all budget sizes and offer economy accommodation as well as luxury hotels. The goal is to book hotels close to Messe Friedrichshafen within walking distance or minutes away with public transport. Clients come to us when they want to rent-a-car or schedule an airport transfer! Airport transfers can be arranged both upon arrival and upon your departure ahead of time.
40+
represented countries
Our visitors
for the event
Our
Clients