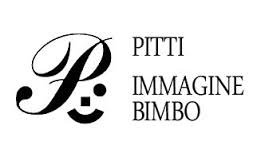 Pitti Immagine Bimbo
(21 June 2023 - 23 June 2023 )
Location:
Italy , Florence
Organizer:
Pitti Immagine S.r.l.
About the
event
Update
The 2023 edition of Pitti Immagine Bimbo will take place at Fortezza da Basso as a live exhibition. The event will occur between the dates 21.06.2023 and 23.06.2023. The hosting venue for the event will not feature Covid-19 prevention measures. This is due to the country removing the domestic restrictions related to them in the previous months., Currently, Italy also does not have travel restrictions in place with the exception to the ones affecting China which will expire on 31.01.2023. Attendees will be encouraged to follow recommendable steps such as wearing surgical masks in indoor areas.
Introduction
Ready yourself for an explosion of colours and bright patterns at Pitti Immagine Bimbo – the definitive international trade show that covers lifestyle trends for kids. You can expect a venerable list of leading players in children's fashions to make an appearance at Florence, Italy. Thousands are awaited to fill the halls. The reason is simple – this is only one of the three events in the PITTI IMMAGINE fashion shows. Prepare yourself early on with your hotel booking online and have Travel 2 Fairs ltd work towards putting together your business travel arrangements.
Discover hotels for Pitti Immagine Bimbo at incredible prices below what you expect to pay when cooking your stay on your own. Travel 2 Fairs ltd has established contacts with hotels, hostels, and apartments in Florence and have quality locations at every price point. We understand how important it is to make business travel affordable, so you can invest all your resources in Pitti Immagine Bimbo. Debut innovative children's wear as part of the exciting displays and keep your fingers to the pulse of current trends. Help shape international tastes and return home with a long list of sales leads.
Past Editions
2022 Winter Edition
Pitti Immagine Bimbo's 2022 winter edition took place as a live exhibition with strict Covid-19 safety measures in place at the Fortezza da Basso. The venue featured safeguards like social distancing. The edition received 272 exhibitors, 240 media representatives, and 1.978 buyers from 40 countries.
2022 Summer Edition
The 2022 Summer Edition was held between 22.06.2022 and 24.06.2022 at the Fortezza da Basso. The venue did not feature Covid-19 safety measures due to the removal of the country's domestic restrictions. The edition received 211 exhibitors, with 70% of them representing a foreign country, and over 3,000 visitors from 50 nations.
Our visitors
for the event
Our
Clients