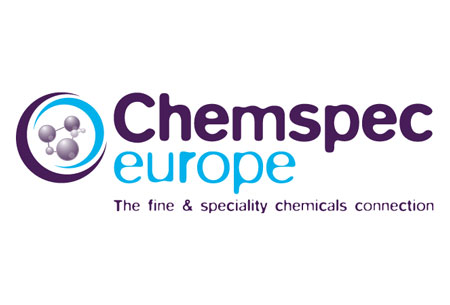 Chemspec Europe
(31 May 2022 - 1 June 2022 )
About the
event
Covid-19 Update
Chemspec 2021 will take place as a digital event for a second year. The digital event will occur between 29.09.2021 and 30.09.2021. The event will have the name Chemspec Digital 2021. Attendees can register and check the upcoming schedule on the official website. The first in-person edition after the beginning of the Covid-19 pandemic. The event will occur between 31.05.2022 and 1.06.2022. The 2022 edition will take place at Messe Frankfurt in Frankfurt am Main. The event will include a strict Covid-19 prevention plan in place. The safety measures included will be:
Attendees must present documents that they do not have an ongoing infection. Valid documents include vaccination certificates, proof of recovery, and a negative test.

Attendees must wear face masks in the designated areas. They must also perform regular disinfections of their hands at the provided stations.

Attendees must register online, when possible, to avoid congestions. They should also make certain that they have provided full contact details.

The venue will include changes such as separate exits and entrances. There will also be floor markings and information signs to remind of safety measures.
Calling card
Founded in 1986, Chemspec is the leading trade show for several chemical sectors. These include the fine, specialist, and custom chemicals industries. It is an annual event that takes place at different cities such as Frankfurt, Cologne, and Basel. Likewise, the event alternates between Messe Frankfurt, Messe Cologne, and Messe Basel. The event serves is the central meeting event for the chemical industries.
Business profile of the event
Chemspec is a fair that focuses on the fine, custom, and speciality chemical sectors. It is the gathering place for professionals such as suppliers, manufacturers, and chemists. The fair also gathers professionals working in the:
Adhesives & sealants

Paints & coatings

Colourants & dyestuffs

Flavours & fragrances

Cosmetics, toiletries & personal care

Electronic chemicals

Household & industrial cleaning detergents

Leather & textile chemicals

Plastics additives

Food & feed ingredients

Surfactants

Oilfield/mining chemicals

Pulp & paper chemicals

Reprographic chemicals/ink chemicals

Water treatment chemicals

Polymers

Petrochemicals

Biocides

Catalysts

Chemical intermediates

HPAPIs

Bio-based chemicals

Biocatalysts

Explosive chemicals

Waxes

Rheology modifiers

Peptides & proteins

Industrial chemicals

General chemicals

Green chemicals

Contract research services

Custom synthesis

Outsourcing services

Distribution services

Supply chain services

REACH regulatory services/products

Logistics

General consultancy

Plant equipment

Production equipment

Processing equipment

Testing equipment

Flow chemistry solutions

Agriculture

Biotechnology

Contract & toll manufacturing

Electronics

R&D

Textile Technology/chemical fibres
Chemspec is the meeting location for companies such as AlzChem Trostberg GmbH.
What is new for Chemspec 2021?
Chemspec 2021 will take place as a digital event for the second year. The event will be available between 269.09.2021 and 30.09.2021 on the event's official website. The event will be known as Chemspec Digital 2021. It will be an event where the industry can discover the latest developments. The event will feature the Digital Presentation Series. The Series will allow manufacturers to showcase their novelties. The opening times for the digital event will be between 6 am and 8 pm.
Did you know?
Chemspec is a leading event for the completion of several important goals. These include networking with potential clients, suppliers, and industry experts. Additionally, attendees can gain recognition and showcase their novel products. The fair furthermore allows professionals to expand their specialist knowledge. Chemspec also provides an opportunity for professionals to conduct business onsite.
Chemspec Europe has a comprehensive support programme that helps attendees complete such goals. Among the main events of the fair is the showcasing of innovative products and solutions. This includes production/processing/testing equipment, chemicals, ingredients, and supply chain services. This allows professionals to examine products related to pharmaceutical, agrochemical, and other industries. Offered showcased items feature food ingredients, fragrances, pigments, dyes, cleaning chemicals and others. The exhibition receives many professionals including buyers, traders, agents, suppliers, and manufacturers.
Chemspec also includes a variety of conferences, panel discussions, and networking sub-events. It features 4 lecture theatres. These are the Agrochemical, RSC, Pharma, and Regulatory Services. Each has a comprehensive programme that provides information on ongoing R&D projects. The scientific programmes include expert discussions and various networking opportunities.
The Agrochemical Lecture Theatre contains for instance presentations from industry experts. These are often part of the Agrochemical Outlook Conference. At the conference, lecturers discuss agrochemical challenges and opportunities. The RSC Theatre often contains the Chemspec Careers Clinic. It is a conference that promotes search and career development in the sectors. It is also a forum providing insights into materials, polymers, and biosciences. The Theatre also includes the Innovative Start-ups. This is an event that presents opportunities to innovative start-ups. The event allows start-ups to present their ideas and business models. The sub-event contains a series of short presentations and a panel discussion. The Pharma Lecture Theatre is where expert speakers provide insights into pharmaceutical trends. The Regulatory Services Lecture Theatre focuses on chemical industry regulatory challenges.
Chemspec can help manufacturers, suppliers, service providers, chemists, corporate managers, and agents. Professionals operating processing or testing equipment should also consider attending. So should specialists who work in the food & beverage, textile, and electronic industries. Start-ups can look forward to the exhibition as well as the Innovation Start-ups event.
Your Hotel Room in Frankfurt, Cologne, and Basel
Invest in your business trip with hotel accommodation selected for your specific need. Travel 2 Fairs Ltd works with you to send you hotels in Frankfurt, Cologne, or Basel with an ideal location and price tag. This allows you to select the hotel offers that work best for you. Such as placing you near Messe Frankfurt, Cologne, or Basel for a quicker commute. We have long worked with large groups, so you can query for parties of twenty people and more. The entire registration process takes up to a day, and you leave all details to us. Also, Travel 2 Fairs ltd assists with logistics as well. You can request a rent-a-car or an airport transfer in both directions, whether it is private or shared.
Logistics
Chemspec is an annual fair that takes place at Frankfurt, Cologne, or Basel for 2 days. Mack Brooks Exhibitions Ltd organises the event at a different venue every year. These include Messe Frankfurt, Basel, or Cologne. The visiting hours for the event are between 9 am and 5 pm.
Each event city is a large metropolis city with a convenient public transport system. Frankfurt, for instance, has public transport links connecting the venue to the airport. This allows reaching the venues without spending hours commuting or navigating the city. For example, you can access Messe Cologne by train, metro, bus, or taxi. By opting for such alternatives, you can reach the venue in 21 minutes from the airport, for example.
Each of the event cities has a diverse range of accommodation and dining options. Frankfurt for instance offers hotels, hostels, guest houses, and apartments in the Altstadt. Eateries include restaurants, bars, clubs, and diners in areas such as Hohenberg. When staying in the cities, consider staying in districts such as the Kleinbasel. This allows you to have access to both the city centre and many accommodation options.
Audience and Statistics
Chemspec is a high-profile event that receives over 4000 attendees. Its 2019 edition, for instance, attracted 4295 trade visitors and 379 exhibitors. Many countries attend including Germany, Switzerland, France, India, Italy, China, and Spain. Japan, Belgium, and the USA are also among the represented countries. Attendees from different branches of the chemical industry. Among them are the pharmaceutical, fine chemical and custom chemical ones.
Past Editions
Chemspec often features changes meant to adapt the event to the current circumstances. For instance, its 2020 edition took place in digital format due to the pandemic. It received many attendants totalling 1591 visitors and exhibitors. Fifty-seven countries attended the addition to conduct business, watch webinar contents and network. The edition was quite successful with all attending, considering the event productive. The digital platform allowed professionals to explore bespoke solutions. The 2019 edition was quite productive as well with 4295 visitors attending. The edition contains topics such as custom synthesis and nanotechnology.
6200+
sq m of exhibition area
30+
countries represented
Our visitors
for the event
Our
Clients