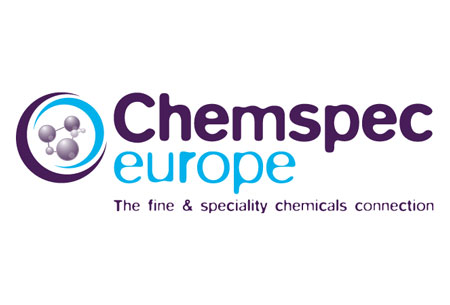 Chemspec Europe 2024
(19 June 2024 - 20 June 2024 )
About the
event
Update
Chemspec Europe 2024 will occur between the 19th and 20th of June 2024 in Messe Düsseldorf. The event site will not incorporate coronavirus precautions. This is because of Germany repealing its pandemic restrictions.
Preface
Chemspec (Chemspec Europe) is the leading trade show for several chemical sectors. These include the fine, specialist, and custom chemicals industries. It is an annual event that occurs at different venues such as Messe Frankfurt, Messe Cologne, and Messe Basel. Chemspec is also the meeting site for professionals from related industries and positions. Examples include suppliers, manufacturers, and chemists. Chemspec is a high-profile event that receives over 4,000 attendees. One edition, for instance, attracted 4 295 trade visitants and 379 exhibitor firms. Many countries, including Germany, India, and the USA, attend.
About Chemspec Europe
Chemspec is a leading event for the completion of many important goals. These include networking with potential clients, suppliers, and industry experts. Additionally, attendees can gain recognition and showcase their novel products. Chemspec Europe has a comprehensive support programme that helps attendees complete such goals. Among the main sub-events is the exhibition. It allows professionals to examine products related to pharmaceutical, agrochemical, and other industries. Chemspec also includes a variety of conferences, panel discussions, and networking sub-events. Among them are the four lecture theatres: Agrochemical, RSC, Pharma, and Regulatory Services. Each has a comprehensive programme that features diverse micro-events. The Agrochemical Lecture Theatre contains, for instance, the Agrochemical Outlook Conference. The RSC Theatre features the Chemspec Careers Clinic and Innovative Start-ups.

Chemspec receives many leading companies as exhibitors. These include Apeiron, Axiom, Chevron Philips Chemicals, Evonik Industries, and Kaneka Corporation. The fair attracts diverse chemistry sectors such as adhesives, paints, and cleaning agents. The plastics, F&B ingredients, petrochemicals, mine, paper and pulp industries likewise attend. The logistics, distribution, water treatment, polymer, agriculture, and automobile sectors furthermore visit. The cosmetics, electronics, medical, pharmaceutic, contract analysis and textile industries likewise attend.
Chemspec Europe Accommodation
Secure suitable accommodation for Chemspec Europe with Travel 2 Fairs Ltd. All that is required is to inform us about the rooms you need, your spending budget, and your sought-after position. Travel 2 Fairs Ltd manages the rest. Reserve lodgings close to the event's venue and gain valuable public transport access. We can inform you of the best routes to take to the site. Aside from affordable hotel accommodation for exhibitions, we also provide transport services. One means of travelling to your lodging is to have a rentable car expect you at the aerodrome. Alternatively, you can schedule a two-way terminal transfer.
Event information may be out-of-date due to the pandemic. More information is available from the organiser.
Past Iterations
Chemspec Europe 2023
The 2023 iteration of Chemspec Europe occurred between the 24th and 25th of May 2023 in Messe Basel. The hybrid trade exposition occurred on more than 6 600 m2. It received 353 exhibiting firms from 24 nations. 4 152 visitants from 62 countries overviewed their wares. Around 80% of the exposition space for the upcoming rendition has been pre-booked.
Chemspec Europe 2022
Chemspec Europe 2022 marked the successful restart of the trade fair. The event took place as a live restart iteration between the 31st of May and the 1st of June 2022. It was attended by 5 122 participants from 57 countries, including 3 162 trade visitants. It also featured 287 exhibitor firms from 26 nations. The net exhibition space at Messe Frankfurt was 5,300 m2.
Chemspec Europe 2021
Chemspec 2021 was postponed and cancelled due to the coronavirus pandemic.
Chemspec Europe 2020
Due to the coronavirus pandemic, Chemspec Europe's 2020 edition took place in digital format. It received 1 591 attendants. Fifty-seven countries attended the iteration to conduct business, watch webinar content and network. The edition was quite successful, with all participants considering the event productive. The digital platform allowed professionals to explore bespoke solutions.
6200+
sq m of exhibition area
30+
countries represented
Our visitors
for the event
Our
Clients