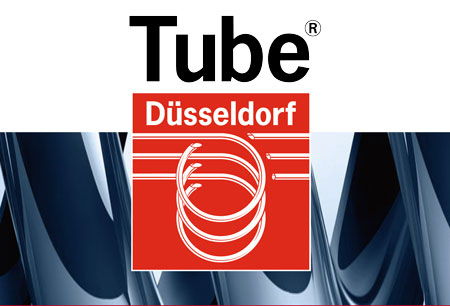 Tube
(15 April 2024 - 19 April 2024 )
Location:
Germany , Düsseldorf
Organizer:
Messe Dusseldorf GmbH
About the
event
Covid-19 Update
Between 15th and 19th of April 2024, the latest edition of Tube will take place. The event will take as an in-person event at Messe Düsseldorf. The event will coincide with the Wire trade show. Organisers have informed that due to Germany lifting its national restrictions in April 2022, the venue will not feature a strict COVID-19 prevention plan. Due to such changes, attendees will not be required to follow rigorous safety protocols such as maintaining a social distance. The organising committee will continue to monitor the situation and implement changes as needed. Participants should note that, at present, Germany does not have travel restrictions, therefore, they do not need to show 3G entry documents upon arrival.
Calling Card
Tube is a premier international exhibition that occurs once every 2 years. It is the leading event for the tube and tube processing industry. The event serves as the main meeting location for market leaders and newcomers. It is also a location used for the showcasing of the latest industry innovations and trends. This makes Tube a valuable source of information for professionals such as manufacturers. The event takes place in Düsseldorf, Germany at Messe Düsseldorf. It is among the main events for the city as well as its surroundings.
Business Profile of the Event
Tube is the meeting location for a diverse range of professionals. Among them are specialists from industries such as automotive, chemical, electrical, and construction. It is also the location for meeting professionals from the skilled trades' industry. Attendees can meet many notable companies at the fair. Among them are Rohr Flansch Fitting GmbH, Schlegel und Partner GmbH and the Felss Group GmbH.
Did You Know?
Tube is an international trade show that can help in achieving several goals. Among them is forming new connections and mai9ntaining old ones via networking. Additionally, the fair helps to increase brand awareness and gain recognition. Attendees can furthermore expand their specialist knowledge and conduct business onsite.
Tube is a trade show that provides a comprehensive overview of the whole value and supply chain. This applies the most to the exhibition, which showcases products such as:
Raw materials, tubes, and accessories
Tube manufacturing machinery
Rebuilt and Reconditioned Machinery
Process technology tools and auxiliaries
Measuring and control technology
Testing
Profiles and machinery
Often the exhibition contains subject topics or zones. Among the often-featured is the Construction industry. It focuses on green buildings, modular constructions, and smart homes. The topic features the showcasing of progressive machines for processing/producing pipes. It also presents pioneering processes used for the flexible production of pipe systems. Attendees can also examine the latest 3D printing and Industry 4.0 developments.
Another subject topic is the Automotive industry. It is the focus area that showcases progressive processes for producing exhausts. Tube's trade exhibition also often includes the Oil and gas industry subject topic. It is the focus area for hydraulic fractioning, and global pipeline network innovations.
The chemical industry is another subject topic. It features novelties related to chemical networks and resource-efficient material flows. The exhibition allows leading companies and start-ups to exhibit their latest novelties. The sub-event furthermore allows them to generate new leads by conducting business on-site.
Besides the exhibition, Tube also features other sub-events. Among them is the Tube Forum. It is a forum where exhibitors can present their companies via 30-minute presentations. This can help start-ups in gaining recognition and generating new leads. The forum also contains lectures organised by leading experts. Such lectures allow attendants to learn about topics such as climate-neutral steel production. Another sub-event of interest is the Tube Experts Meeting. It is a conference where professionals can gain insights from leading experts. The sub-event also allows such specialists to network and form new connections. Attendants can furthermore look forward to the co-located WTT-Expo. It is where professionals can examine industrial heat recovery, exchange, and transfer systems.
Tube is a must-attend for professionals such as manufacturers, suppliers, and investors. It additionally can be beneficial for specialists working in industries like:
Skilled trades
Construction
Tube
Measuring and control technology
Services
Electrical
Trade, technical/specialist retail trade
Iron, steel, and non-ferrous metal
Automotive
Chemical
Energy, oil, gas, and water supply
Start-ups can look forward to several events in the support programme. Among them is the exhibition, the Tube Forum and the Start-up Hub.
Your Hotel Room in Düsseldorf
Invest in your business trip with hotel accommodation selected for your specific need. Travel 2 Fairs Ltd works with you to send you hotels in Düsseldorf with an ideal location and price tag. This allows you to select the hotel offers that work best for you. Such as placing you near Messe Düsseldorf for a quicker commute. We have long worked with large groups, so you can query for parties of twenty people and more. The entire registration process takes up to a day, and you leave all details to us. Also, Travel 2 Fairs ltd assists with logistics as well. You can request a rent-a-car or an airport transfer in both directions, whether it is private or shared.
Logistics
Tube is a biannual trade show that takes place at Messe Düsseldorf, last for 5 days. Messe Düsseldorf Gmbh organises the fair, with the visiting hours varying. Visitors for instance can attend for the first 4 days between 9 am and 6 pm. On the fifth and final day, they can visit the fair between 9 am and 4;30 pm. Exhibitors can attend for the first 4 days between 8 am and 6 pm. On the final day, they can visit between 8 am and 4;30 pm. The fair often coincides with the Wire trade show, as both events occur at the same venue.
Messe Düsseldorf is a venue with extensive public transport connections. For instance, the exhibition centre has access to metro, train, and taxi links. Such links allow reaching it from the central railway stations and the airport with ease. Depending on the mode of transport and the starting location, the travelling time can vary. For example, the commuting time from the central railway station is 25 minutes by metro and 20 by taxi. Messe Düsseldorf is a venue that is a convenient distance from cities such as Cologne. This allows you to reach the venue without having to devote many hours to commuting. For instance, from Cologne to Düsseldorf, the travelling time is 60 minutes via train.
Düsseldorf is a metropolis with over 240 hotels, guest houses, hostels, and apartments. You can also choose between a broad range of eateries. Among them are the venue itself, local restaurants, bistros, pubs, clubs, bars, and others. This allows you to select accommodation and dining options that suit your needs. Düsseldorf is a city with many resting and dining districts. Among them are Hafen, Friedrichstadt, Oberbilk, and Flingern.
Audience and Statistics
Tube is a high-profile event with a high level of attendance. Its 2018 edition received over 71500 trade visitors and around 2683 exhibitors. A total of 134 countries attended the edition. Among them are China, Germany, France, India, Italy, Austria, Spain, and Taiwan. Trade representatives come from industries such as automotive, chemical, electrical, and construction. They also represent the skilled trades, services, energy, and gas industries. The fair has high satisfaction rates — 98% of attendees are satisfied with the editions.
Past Editions
Tube often exceeds the expectations of organisers about attendance levels. For instance, its 2018 edition received over 71,500 trade visitors from 134 countries. This surpassed the previous record of 69,500 trade visitors during the 2016 edition. The 2022 edition likewise featured high attendance numbers despite the Covid-19 pandemic. It received 1,822 exhibitors from more than 50 countries. 70% of the attending confirmed their presence for the next edition. The level of internationality also was at 70% with 75% of the trade visitors being decision-making executives. The editions also frequently feature new additions. For instance, the 2018 edition featured a dedicated Student Day. It helped university students and faculty members in gaining recognition. The Student Day featured a guided tour and meetings with exhibitors.
31,000+
international trade visitors
1300
international exhibitors
Our visitors
for the event
Our
Clients