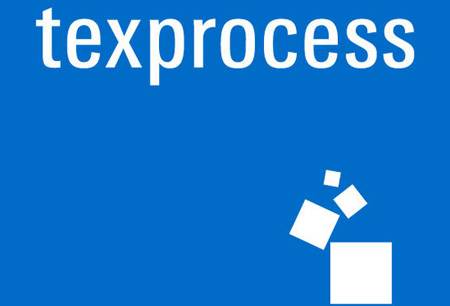 Texprocess
(23 April 2024 - 26 April 2024 )
Location:
Germany , Frankfurt am Main
Organizer:
Messe Frankfurt GmbH
About the
event
Event Update
Texprocess will take place in Messe Frankfurt between the 23rd and 26th of April 2024. The event will coincide with Techtextil Frankfurt 2024. The trade fairs will be hosted as live events in Messe Frankfurt. Due to the current improved epidemiological situation, Germany does not have strict travel or national Covid-related restrictions. Attendees will be encouraged to follow recommendations such as maintaining a specific social distance.
Calling Card
Texprocess is the processing textile and flexible materials industry's leading international trade fair. It is where exhibitors present the latest processes and apparel manufacturing services. This includes the whole process chain, from the design to the IT and logistics. The event is an important event for the sector. This is because of the manufacturers and designers gaining inspiration for new designs. It is, furthermore, the location for making influential purchasing decisions. The event takes place at Messe Frankfurt in Frankfurt am Main. It is one of the city's main business events. It is likewise an essential event for neighbouring cities such as Wiesbaden.
Business Profile of the Event
Texprocess receives exhibitors and visitors from many sectors. These include the Automation technology, CAD/CAM, and IT sectors. Other sectors which also attend include the cutting, design, and product development. The e-logistics, e-management, commerce, and e-business sectors also visit. Likewise, so do the embroidery technology and product processing/finishing industries. Trade visitors can find ample opportunities for forming new connections. Such include finding new suppliers, distributors, retail agents and others. Among the notable companies which attend the event are A&E Europe d.o.o., Action Potential Tech Ltd., and Anita B S.R.O.
Did You Know?
Texprocess helps the processing textile and flexible materials industry fulfil several goals. This includes learning about the latest innovations as well as expanding specialist knowledge. It also helps them in learning about the market and networking. The networking goal includes initiating new contacts and cultivating existing ones. To complete the expanding of specialist knowledge aim, the fair includes various events. These include ones where attendees exchange experience. And also ones which allow getting to know product variants and innovations. To aid with learning about the market, the fair features areas where an impression of the market can be made. There are furthermore places where for comparing competitors. The Texprocess is also the location for making notable purchases.
Besides the already-mentioned events, there are showcases of the latest innovations. This includes the entire processing chain, from product development to product processing. It also includes steps such as product finishing, quality control, and textile logistics.
Several specialist sectors should consider attending the event. Among them are the textile processing and manufacturing sectors, fashion designers and clothing manufacturers. The printing and wholesale industries should likewise consider visiting. Clothing retail specialists should opt to attend as well. They should consider visiting, as the fair can help them learn about innovations. Aspiring companies in any of the mentioned sectors should not overlook attending. This is due to the ample opportunities for gaining recognition. For instance, the digital editions of the fair included a matchmaking program. It can provide help in finding suitable partners. There was also be a feature that permitted speed networking. Such a feature allowed attendees to get to know new contacts in minutes.
Your Hotel Room in Frankfurt
Invest in your business trip with hotel accommodation selected for your specific need. Travel 2 Fairs ltd works with you to send you hotels in Frankfurt with an ideal location and price tag. You can select the hotel offers that work best for you and place you near Messe Frankfurt for a quicker commute. We have long worked with large groups, so you can query for parties of twenty people and more. The entire registration process takes up to a day, and you leave all details to us. Also, Travel 2 Fairs ltd assists with logistics as well. You can request a rent-a-car or an airport transfer in both directions, whether it is private or shared.
Logistics
Texprocess is a biannual fair hosted for 4 days at Frankfurt Fair and Exhibition Centre. Messe Frankfurt Exhibition GmbH organises each edition of the event. The opening hours of the event are 9:00 am and 6:00 pm for the first three event days. On the fourth and final day, they are between 9:00 am and 5:00 pm. Reaching the exhibition grounds from different parts of the city is easy. For example, when travelling from the Central Station, visitors can choose between taxis or trains. By taxi, the journey would take between 8 and 10 minutes. When using the S-Bahn, the journey would take 17 minutes. When travelling from Frankfurt Airport, by taxi, the journey will take 12 to 20 minutes. Frankfurt has extensive railway and road connections to neighbouring cities and the continent. For instance, visitors can reach the city in 2 hours from neighbouring Offenburg via car. There are ample opportunities for resting and dining in the city. For instance, the Altstadt or Old City district has about 30 or more hotels and dining places.
Audience and Statistics
A large group of visitors attends the Texprocess. For instance, 26,400 visitors attended the 2019 edition. Three hundred seventeen exhibitors also attended the edition. Attendees represented several foreign countries. These included Italy, Japan, the UK, the USA, Poland, India, and France. Sectors which tend to be represented at the event incorporate design, CAD/Cam, and CMT. Other represented sectors are the product processing, IT, digital printing, and textile logistics. The retail and wholesale industries, and consulting, are also represented at the event. Many attendees are important decision makers. Examples include managing directors, directors, and retail agents. They also feature heads of project, project managers, distribution providers and others.
Past Editions
2022
Texprocess coincided with Heimtextil's one-time Summer Edition. It likewise was co-located with Techtextil Frankfurt's 2022 rendition. The three hybrid trade fairs represented the global textile industry's successful restart. They comprised a Digital Extension and a live fair. The live aspects of the fairs took place in Messe Frankfurt between 21.06.2022 and 24.06.2022. They attracted approximately 63,000 visitors and 2,300 exhibitors from 117 nations.
204
international exhibitors
8795
international visitors
Our visitors
for the event
Our
Clients