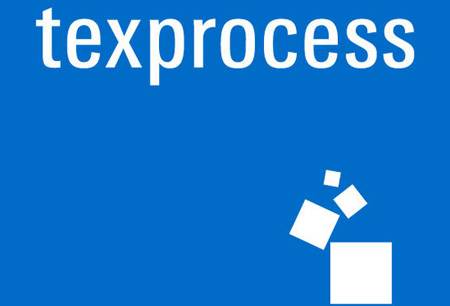 Texprocess 2024
(23 April 2024 - 26 April 2024 )
Organizer:
Messe Frankfurt GmbH
About the
event
Update
Texprocess 2024 will occur in Messe Frankfurt between the 23rd and 26th of April 2024. The event will coincide with Techtextil Frankfurt 2024. The trade fairs will be hosted as live trade exhibitions in Messe Frankfurt. Germany, at present, does not have strict travel or national Covid-related restrictions.
Preface
Texprocess (Texprocess Frankfurt) is the pre-eminent trade exhibition for the textile processing industry. It is where exhibiting firms show the most up-to-date processes and apparel manufacturing services. This includes the whole process chain, from the design to the IT and logistics. Texprocess Frankfurt is a pivotal event for the sector. This is because manufacturers and designers can receive inspiration for new designs. It is, furthermore, the location for completing vital purchasing decisions. The event takes place in Messe Frankfurt.
A large group of visitors attends the Texprocess. For instance, 26,400 visitors attended one edition. Three hundred seventeen exhibitors also participated in the iteration. Attendees represented several foreign countries. These included Italy, Japan, the UK, the USA, Poland, India, and France. Many attendees are high-ranking executives. Examples include managing directors, directors, and retail agents. They also feature heads of projects, project managers, distribution providers and others.
About Texprocess
Texprocess Frankfurt helps the textile processing industry fulfil various goals. This includes learning about the latest innovations as well as expanding specialist knowledge. It also helps them in learning about the market and network. The fair includes various events that can aid in completing such goals.
One such sub-event is the Texprocess Innovation Award. It lauds innovative developments presented by exhibitors, such as new textile processing technologies or flexible materials. As a result, the sub-event enables a cross-industry dialogue and promotes innovativeness.
The Texprocess Forum is also among the sub-events that stimulate innovation. It supplies insights into the most up-to-date industry topics. Examples include the latest challenges, regulatory changes, market updates, et cetera. These are presented by various researchers, developers, manufacturers, service suppliers, et cetera. This is done via diverse interactive sessions such as lectures and discussions.
Often, the Texprocess Forum is located close to the Campus Zone. It is the presentation area for international institutions of higher education. Such include universities, institutes, and colleges. This is due to the Zone enabling them to present their latest teaching and study programmes. The Campus also allows young talents to network with institutions of higher education.
Several specialist sectors should consider attending the event. Among them are textile processing, manufacturing, fashion, apparel, printing, wholesale, and clothing retail.
Texprocess' aussteller (exhibitors) feature leading companies such as:
Ardmel Automation Ltd;
Bierrebi Italia;
Consorzio Premax;
Dürkopp Adler;
Eastman Machine Company;
Fischer Automation;
Great Knives Manufacture;
Hawo;
IMA;
Juki;
KAI Group;

Liberty Threads;
Macpi;
Naomoro Corporation;
Ozen Iplik;
Printex;
Rotondi Group;
SCHMETZ;
TSM;
Ugolini;
VEIT Group;
Yong Huei Electric Factory.
Texprocess Frankfurt Accommodation
Secure suitable accommodation for Texprocess with Travel 2 Fairs Ltd. All that is necessary is to inform us about the rooms you need, how much you wish to spend, and your desired location. Travel 2 Fairs Ltd manages the rest. Reserve lodgings next to Messe Frankfurt and gain valuable access to public transport. We can inform you of the best routes to take to the venue. Aside from affordable hotel accommodation for exhibitions, we also provide transport services. One way to travel to your hotel is to have a rent-a-car wait for you at the airport. Another is to schedule an airport transfer in both directions.
Event information might be outdated because of the coronavirus pandemic. More information is available from the organiser.
Past Iterations
Texprocess 2022
Texprocess coincided with Heimtextil's once-only Summer Edition. It likewise was co-located with Techtextil Frankfurt's 2022 rendition. The three hybrid trade fairs represented the textile industry's victorious restart. They comprised a Digital Extension and a live fair. The live aspects of the fairs took place in Messe Frankfurt between the 21st and 24th of June 2022. They attracted around 63 000 visitants and 2 300 exhibiting companies from 117 nations.
204
international exhibitors
8795
international visitors
Our visitors
for the event
Our
Clients