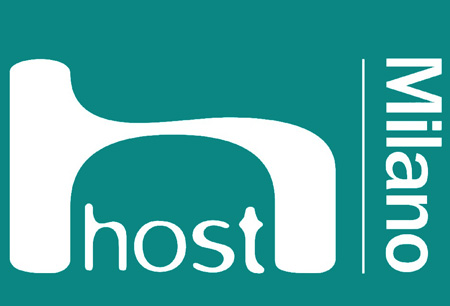 Host Milano 2023
(13 October 2023 - 17 October 2023 )
Organizer:
Fiera Milano S.p.A.
About the
event
Update
Host Milano 2023 will occur as a live trade exhibition between the 13th and 17th of October 2023 at Fiera Milano. The venue will not have coronavirus safeguards in place due to the country rescinding its pandemic restrictions.
Preface
Founded in 1966, Host Milano is among the leading global hospitality events. It is an exhibition show where vertical specialisation combines with supply chain affinities. The fair provides insight into novelties, consumer patterns and novel hospitality forms. Host Milano takes place in Fiera Milano, one of Milano's leading event venues.

Host Milano is the meeting platform for professionals such as distributors and restaurateurs. It is also the main event for professionals who work in pizzerias. Visitors can likewise meet specialists who work in taprooms, pastry stores, and gelato parlours. It is also the exhibition during which attendees can encounter architects and designers. The fair attracts many butchers, delicatessens, bakery specialists, and hotel chain professionals. Experts working in cruise passenger companies, airports, and stations furthermore attend. So do chefs, installers, and restaurant/bar/ice-cream parlour chains.

Host Milano is a high-profile trade exhibition that appeals to more than 180 000 attendants. For example, one edition received 2165 exhibitors and 187,602 trade visitors. Attendants travel from Europe, Oceania, the Americas, and Asia. This includes countries such as the USA, Romania, and China.
About Host Milano
Host Milano features an extensive support programme. One of the leading events within the schedule is the exhibition. It is where exhibitors display their newest wares. Among them are equipment, supplies, technologies, services, and furniture. The exposition includes several sectors - Foodservice Equipment, Bars, Technologies, Table, Bakery, Coffee, Ice Cream and Pastry Shop. Each sector features subsections focused on certain professionals.

Besides the exhibition, participants can look forward to various competitions. Among them are the Grand Prix of the Italian coffee shop, the Italian Latte Art Grading Championship, and the WLAGS Battle. Host Milano also includes the Coffee Addition event. It features leading experts showing the latest coffee-related novelties, such as new recipes. The event occurs within a dedicated area known as the Coffee Tasting Corner. Attendees can also look forward to the Luxury Pastry In The World event. It is an innovation hub led by Iginio Massari, during which pastry innovations are showcased. There is also the FIPGC International Pastry Award. It rewards the talent and skills of pastry or baking specialists. The Award features four categories. Another notable competition is the SMART Label. It rewards innovative companies whose solutions integrate innovational technologies and sustainability.

Host Milano's exhibitors include notable companies such as:
Cal-Mil;
Calder;
Cambro;
Camurri;
CHG Europe;
DuPont Plexiline;
Electrolux Professionnel Sas;
Everlasting Srl;

Kai Europe GmbH;
Liebherr-Hausgeraete GmbH;
Miele Italia Srl;
Pentair International Sarl;
Schneider GmbH;
Solex Germany GmbH;
Spar Food Machinery MFG;
TUV.
Attendees of the fair represent the HoReCa, F&B, retail, building, service, and wholesale sectors.
Host Milano Accommodation
Procure suitable accommodation for Host Milano before all the good deals are taken with Travel 2 Fairs Ltd. All that is necessary is to inform us about how many rooms you need, how much you wish to spend, and your desired location. Travel 2 Fairs Ltd manages the rest. Reserve lodgings adjacent to Fiera Milano and obtain invaluable access to public transportation. We can inform you of the top-quality paths to the venue. Besides affordable accommodation for expositions, we likewise offer transportation services. One means of reaching your hotel is to have a rentable car expect you at the aerodrome. Alternatively, you can schedule a two-way airport transfer.
Event information might be outdated because of the coronavirus pandemic. More information is available from the organiser.
Past Iterations
Host Milano 2021
Host Milano 2021 took place as a live exhibition that coincided with TUTTOFOOD. The event occurred at Fiera Milano between 22.10.2021 and 26.10.2021. Host Milano 2021 featured the latest COVID-19 prevention measures. Among the implemented measures was a stringent 3G entry procedure. The 2021 edition of Host Milano received over 150 000 trade visitants and more than 2 700 exhibitor firms.
Our visitors
for the event
Our
Clients