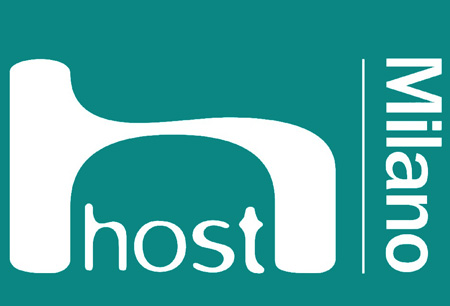 Host Milano
(13 October 2023 - 17 October 2023 )
Organizer:
Fiera Milano S.p.A.
About the
event
Update
Host Milano 2023 will take place between the 13th and 17th of October 2023 at Fiera Milano. The venue will not have a strict COVID-19 prevention plan in place for the in-person event. This is due to the lifting of the travel and domestic restrictions.
Calling Card
Founded in 1966, Host Milano is among the leading global hospitality events. It is an exhibition show where vertical specialization combines with supply chain affinities. The fair provides insight into novelties, consumption patterns and new hospitality formats. It is the meeting location of professionals such as caterers. Host Milano takes place in Fiera Milano, one of Milano's leading event venues.
Business Profile of the Event
Host Milano is the meeting platform for professionals such as distributors and restaurateurs. It is also the main event for professionals who work in pizzerias. At the fair, visitors can meet specialists who work in bars, pastry shops, and ice cream parlours. It is also the exhibition during which attendees can encounter architects and designers. The fair attracts many butchers, delicatessens, bakery specialists, hotel, and hotel chains professionals. Experts working in cruise passenger companies, airports, and stations furthermore attend. So do chefs, installers, and restaurant/bar/ice-cream parlour chains.
Attendees can meet notable companies such as Alpina Coffee Systems Gmbh and Bakerycafe S.r.l.
What Was New for Host Milano 2021?
Host Milano 2021 included an interesting and diverse programme. Through partnerships with various sector associations, Host Milano discussed different issues. Each partner had a representative at the exhibition. One of the topics of discussion was Restaurant 4.0.
A representative of the Italian Federation of Public Exercises or FIPE discussed Restaurant 4.0. FIPE also presented an Observatory on digital innovation in catering. During the Observatory, attendees could learn about the latest reports and best practices. The Observatory featured many meetings and workshops. It additionally showcased innovative services in the sector. Among the showcased novelties were payment systems, advanced checkouts and digital menus. This allowed companies in the HoReCa sector to expand their business. This was achieved by increasing the reachability and knowledge of customers. The innovations also showed companies how to become more efficient.
The Confindustria of Food Lounge Event featured new content and business opportunities. This was due to a new collaboration partner, ICE Agenzia. Host Milano also coincided with TuttoFood, the innovative B2B agri-food ecosystem event.
The VII ° Grand Prix of the Italian coffee shop included new changes to its format due to the pandemic. The selections took place in virtual mode.
The Luxury Pastry in The World's 2nd edition featured the following speakers:
Giovanni Cavalleri
Fabrizio Galla
Massimo Giubilesi
Davide Malizia
Giuseppe Manilia
Luca Mannori
Luigi Odello
Andrea and Nicola Pansa
Rocco Scutella
Alessandro Servida
Host Milano 2021 featured a new competition - the Tiramisu World Championship. The Championship inluded 24 competitors competing for the creation of the finest tiramisu. This included the classic tiramisu via traditional recipes and ingredients. It also featured an innovative tiramisu that was graded based on form and taste innovations.
The FIPGC International Pastry Award also included a format change. Teams competing in the 4 categories could consist of only one person.
One of the leading trends at the fair was "Focus on safety". The trend showcased the importance of security and quality for the sector. This included the safety and quality of both products and environments. According to most recent reports at the time, consumers were shifting their focus towards out-of-home areas. The shift was occurring due to such areas gaining their trust by the quality of their products. It was also taking place because the technologies used to keep spaces "safe". Because of this shift, professionals needed to adapt. This included providing continuous training to employees on maintaining areas safe. Also, professionals needed to learn about means of complying with certified sanitation protocols.
Did you Know?
Host Milano is the leading event during which professionals can meet decision-makers. It also allows them to find new business formulas through information exchange. Host Milano additionally provides opportunities to present new products and gain recognition. Furthermore, attendees can examine national and international market trends and the competition. They can also form new connections including finding new customers. Host Milano can also help attendees in expanding their specialist knowledge.
Host Milano features an extensive support programme. One of the leading events in the schedule is the exhibition. It is where over 2200 exhibitors showcase their latest products. This includes all aspects of the HoReCa sector. Among them are equipment, supplies, technologies, services, and furniture. The exhibition allows attendees to examine the latest trends in areas such as professional catering. Exhibitors at the exhibition include leading companies, medium-sized enterprises, and start-ups. The exhibition includes several sectors to make finding a solution or product easy. The sectors are:
Foodservice Equipment
Bars, coffee machines, vending,
Technologies, innovations, furnishings
Table
Bakery, pizza, pasta
Coffee, tea
Ice Cream
Pastry Shop.
Each sector features subsections focused on certain professionals. For example, the foodservice equipment section includes areas for showcasing novel foodservice equipment. Among them are machines for food treatment and methods of food processing. It is also where restaurateurs and food managers can learn about new food culture trends. This is due to the schedulable discussions and appointments with international chefs.
Host Milano features over 800 events in its support programme. Besides the exhibition, this includes many competitions where professionals can gain recognition. Among them is the Grand Prix of the Italian coffee shop. It is organised by the Italian Academy of Coffee Masters. It features competing baristas from all regions of Italy. Winners of the event receive the title of the Best Italian Coffee Master. Judges at the event include leading coffee specialists and association representatives.
Other competitions include the Italian Latte Art Grading Championship and the WLAGS Battle. The competitions feature Italian lattaritists competing in creating the most precise latte arts.
The Host Milano also includes the Coffee Addition event. It is a travelling event of high interest to baristas and coffee shop owners. It is an event during which leading experts show the latest coffee-related novelties. This includes new recipes mixed through a blend of modern and classic techniques. The event has a dedicated area known as the Coffee Tasting Corner. the area is where attendees can try new recipes.
Attendees of the fair can look forward to the Luxury Pastry In The World event. It is an innovation hub lead by Iginio Massari and a host of speakers that takes part on all days of Host Milano. During the event, the host and 20 guest speakers will showcase pastry innovations. Such shows take the form of demonstrations, tastings and talks with leading chefs. This can be of valuable help to confectionery, pastry and bakery professionals. This is due to the hub allowing them to learn new recipes or ingredients.
Such professionals can also look forward to the FIPGC International Pastry Award. The Award rewards the talent and skills of pastry or baking specialists. The Award feature 4 categories: artistic sugar, chocolate, pastigliaggio and wedding cakes. During the competition preceding the Awards, competitors must create various elements. The can include ice cream, a cake, a sculpture, or a travelling dessert. Another Award ceremony and competition is the SMART Label. It rewards innovative companies whose products and projects incorporate innovative technologies and sustainability.
Host Milano is an international fair that can be beneficial to professionals such as:
Distributors
Retailers
Exporters
Importers
Restauranteurs
Pizzeria specialists
Professionals working in bars
Pastry shop owners or managers
Ice cream parlour specialists
Architects

Designers
Butchers
Delicatessens
Bakeries
Hotel owners
Chefs
Installers
Technicians
Wellness centre owners.
Start-ups have ample opportunities to network and gain recognition at Host Milano. Among them, is the exhibition and the Awards. They can furthermore look forward to the various competitions. Among them are the World Brewers Cup, WLAGS Battle and others.
Your Hotel Room in Milano
Invest in your business trip with hotel accommodation selected for your specific need. Travel 2 Fairs Ltd works with you to send you hotels in Milano with an ideal location and price tag. This allows you to select the hotel offers that work best for you. Such as placing you near Fiera Milano for a quicker commute. We have long worked with large groups, so you can query for parties of twenty people and more. The entire registration process takes up to a day and you leave all details to us. Also, Travel 2 Fairs ltd assists with logistics as well. You can request a rent-a-car or an airport transfer in both directions, whether it is private or shared.
Logistics
Host Milano is a biannual event organised by Fiera Milano S.p.A at Fiera Milano for 5 days. Exhibitors can visit the fair between 8:30 am and 7 pm. Visitors can attend between 9:30 am and 6:30 pm.
Fiera Milano is among Milano's leading venues. It is a specious event centre with a convenient location. This allows you to save time when travelling from main transportation hubs. For example, you can reach the venue from Milano airport in 30 minutes by taxi. The same distance would take 60 minutes when using public transport. The travelling time from the central railway station to the venue will be 25 minutes via taxi and 20 by metro. There are several options for reaching the venue from nearby cities. Among them are trains, buses, and cars. By train, you would reach the messe in 56 minutes from nearby Monza. By car, the same distance would take 30 minutes.
Milan has an extensive public transport system that includes taxis, trains, and buses. The city is easy to navigate as all stations include a detailed map of the routes. Most routes allow for saving time when travelling from one district to another. For example, you will reach the city centre from the Milan Linate Airport in 30 minutes when taking the bus. Milan provides a broad range of accommodation and dining options. For example, you can choose to stay in apartments, hotels, guest houses and hostels. Many areas of the city provide dining and accommodation options. Such include Isola, Brera, Navigli, San Siro and Arco Della Pace. The Porta Venezia district is also a suitable area.
Audience and Statistics
Host Milano is a high-profile event that attracts over 180 000 attendants. For example, the 2017 edition received 2165 exhibitors and 187,602 trade visitors. Attendants of the fair come from different regions of the world such as:
Oceania
Europe
Mediterranean
Middle East
North America
Central and South America
Russia and former USSR countries
Asia
This includes countries such as the USA, Romania, England, Greece, Russia, and China. It also features nations such as Switzerland, France, Germany, and Spain. Attendees of the fair represent many industries and sectors. This includes the hotel, restaurant, and catering sectors. Additionally, many trade visitors are from the service industry such as architects. The retail and wholesale sector furthermore visit the fair.
Past Editions
2021 Edition
Host Milano 2021 took place as a live exhibition that coincided with TUTTOFOOD. The event occurred at Fiera Milano between 22.10.2021 and 26.10.2021. Host Milano 2021 featured the latest COVID-19 prevention measures. Among the implemented measures was a stringent 3G entry procedure. Attendees could enter the fairgrounds after providing valid 3G documents. Such proof included negative PCR or rapid antigen tests. They could also enter after presenting vaccination or recovery certificates. The 2021 edition of Host Milano received over 150,000 trade visitors and more than 2,700 exhibitors.
Our visitors
for the event
Our
Clients