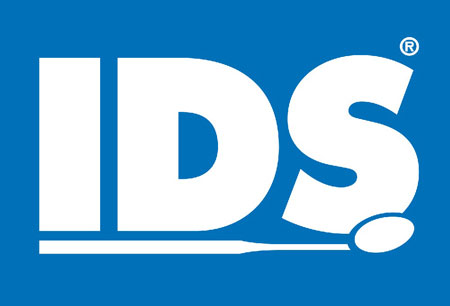 IDS 2025
(25 March 2025 - 29 March 2025 )
Organizer:
Koelnmesse GmbH
About the
event
Update
IDS 2025 will be a live trade exhibition without implementing strict coronavirus safeguards. This is due to the country removing its pandemic restrictions. IDS 2025 will occur in Messe Cologne between the 25th and 29th of March 2025.
Preface
The International Dental Show (IDS/IDS Köln) is a pre-eminent dental industry event. It is a central networking and dentistry innovation presentation hub. The biannual IDS has occurred in Messe Cologne since 1923.
Because of its importance, the event attracts a diverse group of professionals. For instance, IDS Köln's besucher (visitors) include recent graduates, young dentists, experienced medical professionals, and equipment manufacturers. The fair also gathers dental technicians, pharmacists, and industrial engineers. IDS additionally attract teaching professionals, trainers, researchers, and trade dealers. Associations, various institutes, medical experts, importers, and service providers also attend the fair. So do practice staff, dental laboratories, and others.
IDS is a high-profile event with a significant turnout. For example, one iteration had more 23 000 trade visitants and 830 exhibiting firms. 72% of visiting and 57% of exhibiting represented a foreign country.

About IDS in Köln
IDS' support programme is quite comprehensive, which helps in completing various goals. One of the main events is the exhibition. It presents products and services that cover a broad spectrum. These include dental materials, antiseptics, cleansers, retention support, and instruments. IDS' supporting schedule likewise incorporates plentiful possibilities for expanding one's specialist knowledge. One such sub-event is the Know-How Tour. It allows attendees to observe the best practices used in leading dental clinics. Another sub-event that enables attendants to expand their knowledge is the VDZI area. It is where the Association of German Dental Technician Guilds provides information. The pavilion also grants recognition in the form of the Gysi prize. The BZAK, or German Dental Association Pavilion, likewise provides specialist expansion opportunities. It focuses on the latest dental technology and infection prevention developments. Attendants can also learn the newest know-how at the Speakers Corner. Young graduates can also look forward to IDS Career Day. This is where such attendants can learn about companies searching for additions.
IDS' exhibitors include leading companies such as:
ACTEON;
Avident;
Beyond International;
C-Tech Implat;
Carima;
Sifary;
Corus;
Keystone Industries;
Medit Corporation;
Miele;
SycoTec;
Takaro Belmont Corporation.
Attendees who visit the fair represent the didactics/educational, medical, healthcare, pharmaceutics, laboratory technology, and dental industries.
IDS Köln Accommodation
Procure suitable accommodation for IDS Köln before all the good deals are taken with Travel 2 Fairs Ltd. All that is necessary is to inform us about the rooms you need, how much you wish to spend, and your desired location. Travel 2 Fairs Ltd handles the rest. Secure accommodations next to Messe Cologne and obtain invaluable access to public transportation. We can inform you of the top-grade paths to the venue. Besides affordable accommodation for exhibitions, we also provide transport services. One way to travel to your hotel is to have a rent-a-car wait for you at the airport. Another is to schedule an airport transfer in both directions.
Event information might be outdated because of the coronavirus pandemic. More information is available from the organiser.
Past Iterations
IDS 2021
IDS Köln 2021 was a hybrid trade exposition held between the 22nd and 25th of September 2021. It received 830 exhibiting enterprises from 59 countries and over 23 000 visitants from 114 nations. 72% of the visitants and 53% of the exhibitor firms were from countries such as Switzerland and Austria. The event consisted of an in-person exhibition and a digital platform. Attendants were able to learn about many novel solutions and engage in face-to-face communication. Many attendants used the digital platform to find potential new connections. The event was one of the most pivotal editions, according to participants.
IDS 2023
IDS Köln 2023 marked the event's 100-anniversary iteration. It was held in a hybrid format between the 14th and 18th of March, 2023. The iteration featured around 120 000 visitants from 162 countries, with 60% being from abroad and approximately 80% being executives. They examined the wares of 1 788 exhibiting firms from 60 nations, 72% from abroad. Over 80% of the visiting group were pleased with IDS 2023, including the complementary digital IDS connect. 83% of the visitants also praised the ware range, and around 90% would recommend the event to others. The event's hosting area spanned 180 000 m2.
1612
international exhibitors
65
represented exhibitors
86,685
international visitors
Our visitors
for the event
Our
Clients