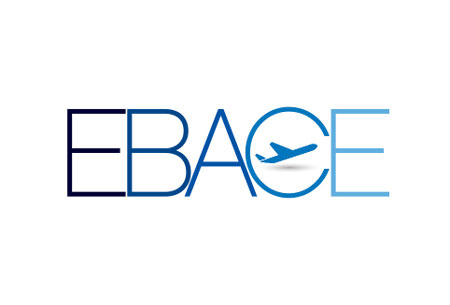 EBACE 2024
(28 May 2024 - 30 May 2024 )
Organizer:
European Business Aviation Association
About the
event
Update
EBACE 2024 will occur as a live event between the 28th and 30th of May, 2024. Palexpo will not feature coronavirus safeguards. This is due to Switzerland removing its pandemic constraints.
Preface
EBACE (EBACE Geneva) is one of the most pivotal aircraft trade expositions. It has been occurring since 2001 on an annual basis in Palexpo. It attracts many representatives from the aviation industry. Such include leading manufacturers, aviation business leaders as well as government officials. Avionics firms, flight personnel and aerospace organisations also attend. So do charter/lease companies. This is due to the EBACE expo presenting the most up-to-date innovations, solutions, and trends. This includes sectors such as aircraft building, aeronautics, aviation, and airport technology. Over 450 exhibiting companies present such wares. This results in EBACE Geneva receiving over 12 000 visitants from more than 50 countries. Such include Germany, the Federative Republic of Brazil, the United States, the People's Republic of China, and the Republic of South Africa.
About the EBACE Exhibition
EBACE attendees represent various industry sectors, such as aircraft, aviation, and aerospace. They are complemented by members of the educational, components, and coatings sectors. The electronics, IT, financial, marketing, media and composite materials industries also attend. So do the insurance industry and environmental and regulatory agencies.

EBACE Geneva features a diverse support programme that attracts the mentioned industries. This includes showstoppers such as the Opening Keynote and Coffee Social. They also incorporate the European Business Aviation SAF Summit. The Careers in Business Aviation Day and Aircraft Display (EBACE Static Display) are also must-attends. So are the Innovation Pavilion, Advanced Air Mobility and Thought Leadership Sessions. The comprehensive exhibition is also a must-attend. It features the wares of EBACE's exhibitor list, including lead enterprises such as Dassault Aviation, IAA, Airbus, and Boeing. They furthermore feature Bombardier, Embraer, Honda Aircraft, and Tecnam.
EBACE Accommodation
Procure suitable accommodation for the EBACE air show before all the good deals are taken with Travel 2 Fairs Ltd. All that is necessary is to inform us about the rooms you need, how much you wish to spend, and your desired location. Travel 2 Fairs Ltd manages the rest. Reserve lodgings adjacent to Palexpo and gain valuable access to public transport. We can advise you on the best routes to take to the venue. Aside from affordable hotel accommodation for exhibitions, we also provide transport services. One way to travel to your hotel is to have a rent-a-car wait for you at the airport. Another is to schedule an airport transfer in both directions.

Event information might be outdated because of the coronavirus pandemic. More information is available from the organiser.
Past Iterations
EBACE 2022
EBACE Geneva 2022 occurred as a live event at the Palexpo between the 23rd and 25th of May 2022. EBACE 2022 in Geneva received 296 exhibitors from 29 countries. The locale did not incorporate coronavirus precautions due to the country lifting the respective restrictions in April 2022.
EBACE 2023
EBACE Geneva 2023 occurred as a live trade exposition between the 23rd and 25th of May 2023 in Palexpo. The iteration was attended by more than 10 500 visitants from 111 nations, 85 lectors, and 305 exhibiting firms. 37% of the visiting were first-time participants, 62% had a managerial position and 46% owned or operated an aircraft. The Static Aircraft Display featured around 50 aircraft.
20,000+
sq m of exhibition area
Our visitors
for the event
Our
Clients