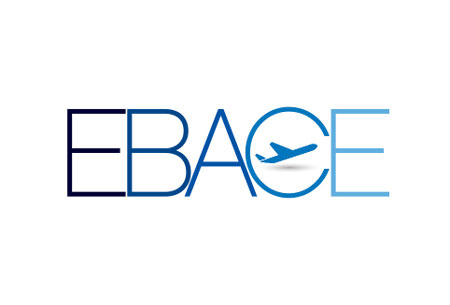 EBACE
(23 May 2023 - 25 May 2023 )
Location:
Switzerland , Genève
Organizer:
European Business Aviation Association
About the
event
Update for the Event
EBACE 2023 will be held as a live event between 23.05.2023 and 25.05.2023. Palexpo does not have Covid-19 measures. Switzerland does not feature travel restrictions.
Introduction
EBACE (European Business Aviation Convention & Exhibition) is a premier aircraft trade fair. It is an annual trade show that has been taking place since 2001 at the Palexpo in Switzerland for three days. The networking event is essential for aviation business leaders, manufacturers, and government officials. It furthermore features avionics firms, organisations, flight department personnel, and fractional providers. Also included are charter/lease companies and associations. They attend to present and examine the latest innovations from various product categories. These include aircraft construction, avionics, air mobility, aerospace technology and equipment. Over 450 exhibitors present them. This results in EBACE receiving over 12,000 visitors from more than 50 countries. Such include Germany, Brazil, the USA, China, and South Africa.
About EBACE
EBACE receives participants from various industries, such as aircraft, aviation, and aerospace. They are complemented by participants from the education, components, and coatings sectors. The electronics, IT, financial, marketing, media and composite materials industries also attend. So do the insurance industry and environmental and regulatory agencies.
EBACE features a diverse support programme that attracts the mentioned industries. This includes showstoppers such as the Opening Keynote and Coffee Social. They also incorporate the European Business Aviation SAF Summit. The Careers in Business Aviation Day and Aircraft Display are also must-attend sub-events. So are the Innovation Pavilion, Advanced Air Mobility and Thought Leadership Sessions. The comprehensive exhibition is also a must-attend. It features the wares of lead exhibitors such as Dassault Aviation, IAA, Airbus, and Boeing. They furthermore feature Bombardier, Embraer, Honda Aircraft, and Tecnam.
EBACE Accommodation
Seek hotels for EBACE before all the good deals are taken and land your dream price with Travel 2 Fairs Ltd. Tell us how many rooms you need, how much you wish to spend, and where you want to be located. Travel 2 Fairs Ltd manages the rest. Book hotels close to Palexpo and gain valuable access to public transport. We advise you on the best routes to take to the venue. Asides from affordable hotel accommodation for exhibitions, we also provide transport services. One way to travel to your hotel is to have a rent-a-car wait for you at the airport. Another is to schedule an airport transfer in both directions.
Due to the corona pandemic (COVID-19), trade fair and event information may be obsolete. You can get more information from the organiser.
Past Editions
2022
EBACE 2022 occurred as a live event at the Palexpo between 23.05.2022 and 25.05.2022. The event received 296 exhibitors from 29 countries. The venue did not feature Covid-19 safety measures due to the country lifting the respective restrictions in April 2022.
20,000+
sq m of exhibition area
Our visitors
for the event
Our
Clients