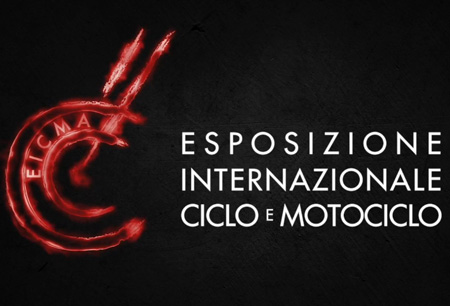 EICMA Moto
( 8 November 2022 - 13 November 2022 )
Venue:
FIERA MILANO RHO PERO
About the
event
Covid-19 Update
EICMA Moto will take place between 10.11.2022 and 13.11.2022 with the dates 8.11- 9.11 reserved for trade and press visitors. The event will be in an in-person format, with the hosting location being Fiera Milano. EICMA Moto will take place with a strict COVID-19 prevention plan in place. The prevention plan will include the following safety measures:
An online ticket office will be available for the purchasing of tickets. This will help to prevent congestions and ensure maintaining of social distance.
Each attendee will have their body temperature measured at the entrances. Attendees who exceed a specified temperature will be kindly asked to not enter the venue.
The event centre will feature signs to remind attendees about the safety measures.
Wardrobe areas will include the use of special bags
Meeting areas will include a new configuration to maintain a social distance. This will feature even spacing between seats and a reduction of their number. The areas will also not include standing spaces.
Venue aisles will have more space to maintain social distance. Entry and exit flows will be separate to avoid congestions.
The venue will include disinfectant gel dispensers in strategic locations.
The exhibition centre will undergo regular disinfection.
The venue will use external air and include continuous ventilation. The filters will at regular periods receive a replacement.
The venue will include at least one first aid station.
Calling Card
Founded in 1914, EICMA is the premier motorcycle expo for the 2-wheel sector. It is the main trade fair for the professionals working in the industry. It is also the main marketing tool for the industry's leading industrial association. The fair serves as the hub for gaining inspiration for professionals and enthusiasts. EICMA takes place every year in Milano at one of the city's leading venues — Fiera Milano.
Business Profile of the Event
EICMA is the central meeting hub for the 2-wheeler sector of the automotive industry. This includes companies and operators such as manufacturers, suppliers, engineers, and automotive designers. Process engineers, motor vehicle parts technicians, and auto sales managers also attend. So do thousands of 2-wheel enthusiasts wishing to learn about the latest models. This allows the fair to gather in one location the public and professionals. Among the companies that exhibit at the fair are Metzler, Suzuki, Yamaha, and Michelin.
Did You Know?
EICMA is a trade show that can help attendees in completing several goals. For trade professionals it allows them to gain recognition, present innovations and network. Additionally, such attendants can also expand their specialist knowledge. For the public, EICMA provides opportunities to observe the latest models.
The fair features events for both sector professionals and the public. The first two days of the fair are reserved for trade visitors and the press. During these days, attendees can network and attend technical workshops or conferences. During the fair, attendants can also visit or exhibit at the exhibition. The exhibition showcases a diverse range of products. Among them are the latest 2-wheel models, accessories, parts, textile apparel and helmets. Showcased 2-wheel models include the standard, tourers, dirt bikes and electric motorcycles. Service providers also visit or exhibit at the fair.
Among the zones which tend to attract interest is the E-bike. It is an area dedicated to electric bikes. The zone features the showcasing of 2-wheel vehicles for urban micromobility. Such include models used for daily commuting and exploring landscapes. The zone is the location for examining the latest electric pedalling models. The zone allows companies of all dimensions to showcase their products.
Another zone of interest is the Temporary Bikers Shop. It is a commercial space reserved for bikers. It is the location where 2-wheel dealers and retailers can show their latest models. The zone receives high numbers of both professionals and public enthusiasts. At the Shop, attendants can buy security accessories, clothing, helmets, and components.
Start-ups can look forward to the Start-Up and Innovation zone. It is an area dedicated to showcasing the creativity of young entrepreneurs. At the zone, such professionals can show their latest models and innovations. Such include new solutions, ideas, technology, and prototypes. Companies that can exhibit at the zone must be no older than 5 years. They must also provide innovative products and services with high technological value.
Among the main events of interest for 2-wheel enthusiasts is the MotoLive area. It is the location where the public can enjoy several days of racing and show entertainment. In the area, the public can watch international stars compete in Off-Road disciplines. It is also where the Freestyle Motocross and the Trial Acrobatic take place.
EICMA is a trade show that can be beneficial to professionals working in several sectors. These include the 2-wheel sector of the automotive and transport industries. These include OEMs, manufacturers, suppliers, auto sales professionals, dealers, retailers, and parts specialists. The fair can also help automotive designers, engineers, and motor vehicle parts technicians. The apparel industry should also consider attending. This is due to the fair allowing them to showcase apparel to 2-wheel enthusiasts.
Your Hotel Room in Milano
Invest in your business trip with hotel accommodation selected for your specific need. Travel 2 Fairs Ltd works with you to send you hotels in Milano with an ideal location and price tag. This allows you to select the hotel offers that work best for you. Such as placing you near Fiera Milano for a quicker commute. We have long worked with large groups, so you can query for parties of twenty people and more. The entire registration process takes up to a day, and you leave all details to us. Also, Travel 2 Fairs ltd assists with logistics as well. You can request a rent-a-car or an airport transfer in both directions, whether it is private or shared.
Logistics
EICMA is an annual trade show that takes place for six days at Fiera Milano. EICMA SPA organises the event, with the opening hours varying for the different types of attendants. For example, the public can visit for all public days except the second between 9:3- am and 6:30 pm. For the second day, they can attend the fair between 9:30 am and 10 pm. Operators can attend on the first trade day between 12 pm and 6:30 pm. For the second day, operator visiting hours are between 9:30 am and 6:30 pm. The press can attend for the first day between 8:30 am and 6:30 pm. Attending hours for the second press day is between 9 am and 6:30 pm. Exhibitors can enter on all days 1 hour before the opening times and leave 30 minutes after closing time.
Fiera Milano is one of Milano's premier event venues. It is an exhibition centre with ample event space and a convenient location. This allows you to save time when travelling to the site from any of the main transportation hubs. For example, the distance between the venue and Milano airport is a 30-minute taxi journey. The same distance would take an hour when using public transport such as the bus. The travelling time from the central railway station to the venue is 25 minutes by taxi and 20 by metro. Reaching the venue from nearby cities is possible by using several alternatives. These include trains, buses, and cars. By train, you will reach the event centre in 56 minutes from Monza. The same distance would take 30 minutes when opting for a taxi or car.
Milan is a large tourist city with an extensive public transport system. It has transportation routes that consist of trains, metros, taxis, and buses. Milan is easy to navigate as all stations have a detailed route map including the names of the stations. Most routes allow you to save time when travelling from one district to another. For example, by taking the bus, you will reach the city centre from the airport in 30 minutes. You can choose from a diverse range of resting and dining options in Milan. For example, the city provides hotels, apartments, hotels, guest houses and hostels. Among the areas to consider dining or staying in are Isola, Brera, San Siro and Arco Della Pace.
Audience and Statistics
EICMA is a high-profile event that attracts a large and diverse group of attendants. For example, the 2019 edition featured over 1880 exhibitors. 64% of them were from countries outside of Italy. Over 700 000 visitors attended the edition. So did over 43 600 operators and over 4000 media representatives. A total of 46 countries attended the edition. Among them were nations such as Italy, Germany, France, Austria, the USA, Japan, and China. Attendants include the automotive and transport industries, the public and the apparel sector.
Past Editions
EICMA Moto's editions are always diverse and often feature fresh changes. For example, its 2019 edition featured the Revolutionary motion theme. It showcased said thematic via the International Cycle and Motorcycle Show. It also showcased the theme at the Start-up and Innovation Area. At the zone, nine start-ups showcased electric motorcycles and warning devices for motorcyclists. The edition also emphasised the E-Bike models. There was also the option at the edition for attendees to test electric two wheels in an indoor test ride area. The editions also frequently feature an impressive number of participants. For instance, the 2021 edition featured 342.844 participants, including 28,841 trade professionals and 45,127 journalists.
4000+
media representatives
Our visitors
for the event

Marco Penado
McDreams Hotel Dusseldorf-City
MEDICA
Michael, thank you so much for your support, your service is amazing.
The Hotel is not close to Medica.
Regards,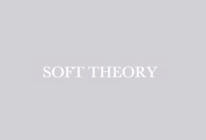 Kanya P
B&B Hotel Dusseldorf-Airport
MEDICA
It's a budget hotel do not expect much, they provide clean room but small room size. The hotel not far from Messe Duesseldorf by car but if you want to take public transport between the hotel and Messe Duesseldorf it's not convenient. But if you prepare to take taxi so it's not far from the place about 15 minutes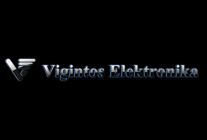 Dear Megan,
Thank you very much for quick upgrade and support. It is much appreciated !
Best Regards,
Valentinas Puodziunas UAB Vigintos Elektronika Project Manager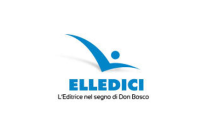 We are very satisfied with the service provided by the hotel and your company's service. We are very happy and everything went well during the exhibition. It was pleasure to work with you and we would love to continue working in the future with you!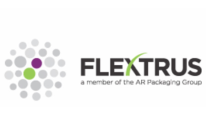 Dear Megan,
The hotel all in all is good. Rooms are fine with good beds and bathrooms. Breakfast is very good for a hotel of this size. A small thing, but it would have been good with more English speaking TV channels.
It is ok to use public transports to the exhibitions ground, but it would have been even better to have a similar hotel along U78 north of the city centre when exhibiting at the Dusseldorf Messe.
Best regards,
Ingrid/Group Marketing Manager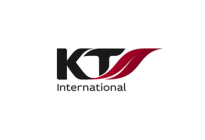 Dear Tom,
Many thanks for your mail. The hotel is located really close to the exhibition which is one of the most important things for us. Rooms are spacious, breakfast is OK, the staff is nice and responsive. My opinion is the hotel need a renovation, it's not too bad but definitely needs a renovation.
My feedback for your services are always the same – You guys are Great, every time is a pleasure working with you.
Have a lovely week,
Mariya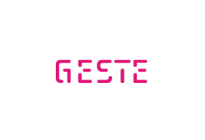 IN GENERAL, MY COLLEAGUES WERE HAPPY OF THE MOTEL PLUS BERLIN AND DIDN'T HAVE ANY BIG TROUBLE.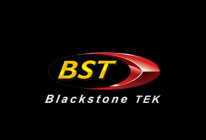 All well arranged.Friendly staff. Hotel Moniga Fiera In Milan was very close to the EICMA fair.Ideal location.Good self service buffet breakfast in the morning.Similar in the evening.Very comfortable rooms.Would recommend to book this hotel.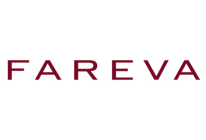 Dear Megan,
Regarding the hotel, it was ok, some rooms were very small like mine but it was clean. Some other colleagues were happy because they had big rooms with a nice view. The staff was friendly and very useful.
Regards,
Céline AVILA-PENELON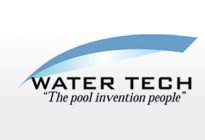 Ms Danielle Jacob-Johnson
Nick,
I would kindly like to thank you for your services and the Hotel is great. I will await for comments from all of my colleagues once they arrive and will provide you feedback. Thank you again!
I will and have recommended your services.
Best regards,
Danielle Jacob-Johnson
Division Director of International Sales and General Retail Sales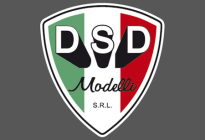 Mr Fernando Milanese
Holiday Inn Munchen Sud
Bauma
Hi Giancarlo,
sorry if I take advantage of your personal number, but I want to tell you a big thank you in private because in a short time you have organized everything for me. You know I was anxious when they asked me to find the hotel for my colleagues. Then when you wrote me the first time, I started to calm down. Finally I even felt pampered. You are really special in your work.
I will never stop thanking you!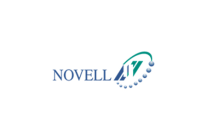 Dear Tom,
The hotel is good, clean and the people also so kind, I am satisfied with the hotel even though the room is small
For next event in CphI 2020 Milan, do you have any suggestion for the hotel?
Thank you!
Best Regards,
Inge Kartono, MD
International Marketing Manager
Our
Clients