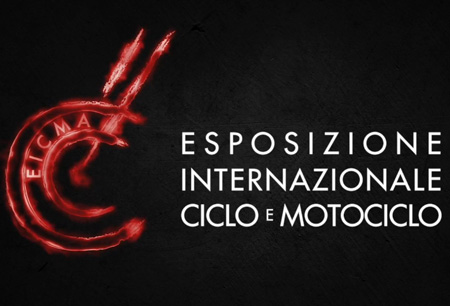 EICMA Moto 2024
( 5 November 2024 - 10 November 2024 )
Organizer:
Fiera Milano S.p.A.
About the
event
Update
EICMA Moto 2024 will occur between the 5th and 10th of November 2024. The event will be live, with the hosting location being Fiera Milano. The EICMA Motorcycle Show 2024 will take place without coronavirus safeguards. This is due to the removal of Italy's pandemic-related restrictions.
Preface
Founded in 1914, EICMA (EICMA Moto) is the premier motorcycle expo for the 2-wheel sector of the automotive industry. It is the central trade fair for professionals working in the industry. It is also an essential marketing tool for the industry's leading industrial association. The fair serves as the hub for gaining inspiration for professionals and enthusiasts. EICMA takes place annually in Milano at one of the city's leading venues — Fiera Milano.

EICMA Moto is a high-profile event that attracts a large and diverse group of attendants. For example, one edition featured over 1880 exhibitors. 64% of them were from countries outside of Italy. Over 700 000 visitors attended the edition. So did over 43 600 operators and over 4000 media representatives. A total of 46 countries participated in the edition. Among them were nations such as Italy, Germany, France, Austria, the USA, Japan, and China.
About the EICMA Motorcycle Fair
Fiera EICMA Moto can help attendees in completing several goals. Trade professionals, for instance, can gain recognition, present innovations, and network. Additionally, such attendants can also expand their specialist knowledge. For the public, the EICMA Motorcycle Show provides opportunities to observe the latest models.

The EICMA Motor Show features diverse events for sector professionals and the public. The first two event days are reserved for trade visitors and the press. During these days, attendees can intercommunicate and attend technical courses or conferences. During the fair, attendants can also visit or exhibit at the exhibition. It showcases the latest 2-wheel models, accessories, parts, textile apparel and helmets.

Among the zones which tend to attract interest is the E-bike. It is an area reserved for electric bikes. Another zone of interest is the Temporary Bikers Shop. It is a commercial space reserved for bikers. It is where 2-wheel dealers and retailers can show their latest models. Start-ups can look forward to the Start-Up and Innovation zone. It is an area dedicated to showcasing the creativity of young entrepreneurs. At the zone, such professionals can show their latest models and innovations. Such include new solutions, ideas, technology, and prototypes.

Among the main events of interest for 2-wheel enthusiasts is the MotoLive area. It is the location where the public can enjoy several days of racing and show entertainment. The public can watch international stars compete in Off-Road disciplines in the area. It is also where the Freestyle Motocross and the Trial Acrobatic take place.

Among the companies that exhibit at the fair are:
Metzler;
Suzuki;
Yamaha;
Michelin;
Ducati;
Dayton Corporation;
Honda;
IXS;
Parts Europe;
ARAT Helmet;

Kappa;
MAHLE;
Moto Guzzi;
Continental;
Hitachi;
Hyundai;
Kawasaki;
Marelli;
Bardahl;
Garmin.
EICMA appeals to the 2-wheeler sector of the automotive and transport industries. The apparel industry should also consider attending. This is due to the opportunities to showcase apparel to 2-wheel enthusiasts.
EICMA Moto Accommodation
Procure suitable accommodation for EICMA Moto with Travel 2 Fairs Ltd. All that is necessary is to inform us about the rooms you need, how much you wish to spend, and your desired location. Travel 2 Fairs Ltd manages the rest. Reserve lodgings adjacent to Fiera Milano and gain valuable access to public transport. We can advise you on the best routes to take to the venue. Aside from affordable hotel accommodation for exhibitions, we also provide transport services. One way to travel to your hotel is to have a rent-a-car wait for you at the airport. Another is to schedule an airport transfer in both directions.

Event information might be outdated because of the coronavirus pandemic. More information is available from the organiser.
Past Iterations
EICMA Moto 2021
EICMA Motorcycle Show 2021 featured 342 844 participants, including 28 841 trade visitants and 45 127 media professionals.
EICMA Moto 2022
EICMA Motorcycle Show 2022 featured over 473,000 participants. This included 1 370 exhibitors and 38 747 trade visitants. Also, over 6 900 media professionals attended EICMA Motor Show 2022.
EICMA Moto 2023
EICMA Motorcycle Show 2023 featured 2036 exhibiting trademarks from 45 nations, with 67% travelling from abroad and over 30% attending for the first time. They presented their wares to 563 484 visitants, with 39 392 being trade participants, who conducted around 9 000 test drives. Additionally, the event was attended by more than 7 000 media specialists from 62 nations.
4000+
media representatives
Our visitors
for the event
Our
Clients