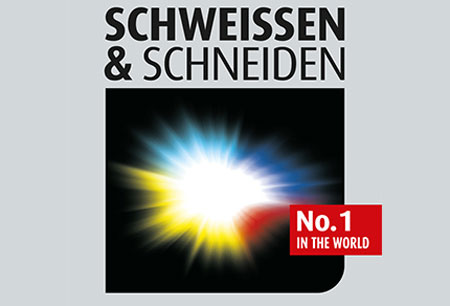 SCHWEISSEN & SCHNEIDEN 2025
(15 September 2025 - 19 September 2025 )
Organizer:
Messe Essen GmbH
About the
event
Update
Schweissen & Schneiden 2025 will occur in Messe Essen, Germany. The event dates for the fair will be between the 15th and 19th of September 2025. At present, the venue will not feature coronavirus safeguards. This is due to Germany lifting its pandemic restrictions.
Preface
Schweissen & Schneiden is the leading event for the metalworking sector. It is a gathering occasion for specialists and professionals from the whole industry. During the trade fair, the latest innovations and research results are presented. The event occurs on more than 98 000 m2. Schweißen und Schneiden is one of Essen's most important trade fairs. The event occurs in Messe Essen, a premier exhibition centre. Schweissen & Schneiden Messe receives a significant amount of attendees every four years. For instance, around 50 000 visitors and 1 030 exhibitors attended one record edition. The group represents many countries, such as India, Japan, the USA, and the UK.
About Schweissen & Schneiden
Schweissen & Schneiden Messe allows attendees to achieve several important goals. This includes broadening specialist knowledge as well as gaining recognition and networking. The fair also permits them to expand their business. The fair features a diverse program to help attendees achieve such goals. Often it focuses on various central topics. Examples include welding, cutting, heat treatment, filler materials, equipment, quality assurance and digitisation.
Schweißen und Schneiden discusses such topics via many sub-events. These include symposium, theme stands, and competitions. One of these sub-events is the DVS Congress. It enables attendees to exchange knowledge on various topics, such as digitalisation. Aspiring companies can find valuable opportunities during the DVS Student Congress. This includes potential partnerships or specialists. They should also consider observing or participating in the Young Welder Competition. It lauds young welders based on their skills and knowledge. Schweißen und Schneiden also includes many demonstrations, including robot welding. These can be invaluable to start-ups and leading companies due to presenting innovations, granting recognition and providing specialist knowledge.
Among the notable companies that have attended include:
3M Deutschland;
Aquasol Corporation;
ASCO Data;
Bavaria Schweisstechnik;
Bosch Rexroth;
Daiko;
Dolex;
Eckelmann;
Faccin Group;

Fumex AB;
Helvi;
Huawei;
Hyundai Welding;
Kawasaki Robotics;
Kiberys;
Panasonic Connect Europe;
ThyssenKrupp Materials Trading;
TUV Nord.
Schweissen & Schneiden Messe can be a valuable meeting event for several sectors. Such include the metals, metal products, hardware, and tools economic segments. The metalworking and manufacturing technology & engineering branches should additionally consider attending. The electric & electronics branch ought to participate as well. The environmental preservation, waste disposal and recycling branches should furthermore consider visiting. As should the occupational safety/health and labour management sectors.
Schweissen & Schneiden Accommodation
Procure suitable accommodation for Schweissen & Schneiden before all the good deals are taken with Travel 2 Fairs Ltd. All that is necessary is to inform us about the rooms you need, how much you wish to spend, and your desired location. Travel 2 Fairs Ltd manages the rest. Reserve lodgings adjacent to Messe Essen and gain valuable access to public transport. We can advise you on the best routes to take to the venue. Aside from affordable hotel accommodation for exhibitions, we also provide transport services. One way to travel to your hotel is to have a rent-a-car wait for you at the airport. Another is to schedule an airport transfer in both directions.
Event information might be outdated because of the coronavirus pandemic. More information is available from the organiser.
Past Iterations
Schweissen & Schneiden 2023
The 2023 iteration of the event occurred as a live trade exposition in Messe Essen between the 11th and 15th of September 2023. The event did not feature coronavirus precautions due to the repealing of the country's pandemic restrictions. The iteration was attended by more than 820 exhibitants from 40 countries and 40 000 visitants from 124 nations. 83% of the visiting were decision-makers and 94% of the exhibiting intend to attend the next format of the event.
1,030
international exhibitors
98,000+
sq m of exhibition area
50,000
international visitors
Our visitors
for the event
Our
Clients