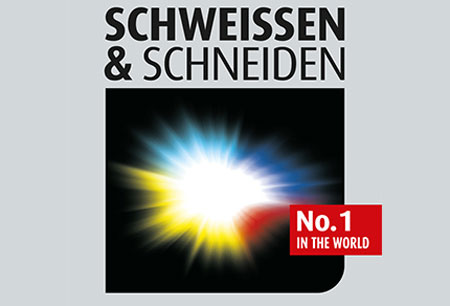 SCHWEISSEN & SCHNEIDEN
(11 September 2023 - 15 September 2023 )
About the
event
The 2023 edition of Schweissen & Schneiden has been scheduled for September 11th to September 15th, by which time it is hoped that the temporary ban on trade fairs in Germany will be lifted. The host of this live edition is the Messe Essen in Essen, Germany. Expect COVID-19 prevention protocols.
SCHWEISSEN & SCHNEIDEN spearhead innovation and market trends for the joining, cutting and surfacing industries at large. The international trade fair a key platform for professionals that's based in Essen, Germany and editions are spaced out every four years. This frequency allows for exhibitors to present a brand new profile for the entire value chain and the product portfolio extends to heat treatment, coating technology, corrosion protection, cutting machines, soldering equipment and laser cutting machines among others. Do you need more reasons to book an exhibition booth? Returning exhibitors find value in:
In an audience that crossed over the 50,000 visitor mark and is said to improve on its rate for the next edition;
The potency of the trade fair brand, which has successfully been transplanted to Russia, India and China to spread its influence;
The clear sectioning on the show floor, which makes sure you will receive only qualified leads within your thematic hall.
Good news! Travel 2 Fairs ltd specializes in hotel accommodation for trade fairs and can plan your entire stay in a single business day. As an exhibitor, you want a strategic edge to compete for the attention of buyers and investors. This is why you let Travel 2 Fairs ltd do the heavy lifting. We're able to draw from a wide network of hotels, hostels and apartments in Essen. We cover every star rank and price category, from the city centre to the outskirts. One consultation is all it takes to land the best hotel prices during SCHWEISSEN & SCHNEIDEN and book hotels close to Messe Essen. Your comfort is our highest priority so no matter where you stay, you have access to fast public transport services. Travel 2 Fairs ltd also assists with logistical services from rent-a-car to airport transfers, the latter of which are available upon arrival and departure alike.
1,030
international exhibitors
98,000+
sq m of exhibition area
50,000
international visitors
Our visitors
for the event
Our
Clients