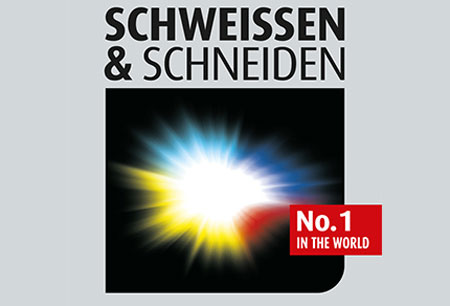 SCHWEISSEN & SCHNEIDEN
(11 September 2023 - 15 September 2023 )
Location:
Germany , Essen
About the
event
Covid-19 Update
03/25/2021
Schweissen & Schneiden has been cancelled for the 2021 due to the ongoing pandemic. The event will take place in 2023 at Messe Essen, Germany. The event dates for the fair will be 11.09.2023 to 15.09.2023.
Calling card
Schweissen & Schneiden is the leading event for metal joining, cutting and surfacing companies. It is the gathering occasion for specialists and professionals from the whole industry. During the trade fair the latest innovations and research results are presented. The event takes place on over 98 000 m2 of exhibition area and was founded in 1952. The fair is one of Düsseldorf and Essen's most important trade fairs. The event takes place at Messe Essen, a premier exhibition centre close to the city centre.
Business profile of the event
The fair is among the leading machinery and industrial technology events. Many industry branches such as the metal products sector attend the event. Such include the metal, metal working, hardware and tools sectors. The machine tools also attends as does the electric & electronics branch. The environment and service industries likewise attend the fair. This applies particularly for the environmental protection, waste disposal, recycling sector. The occupational safety and health as well as labour management branches also visit. Among the notable companies that have attended include Aerospace Engineering.
What is new for Schweissen & Schneiden 2023?
Schweissen & Schneiden will take place at Messe Essen's modernised building. Said building includes 8 new exhibition halls with ample daylight. The event will also have a thematic rearrangement of the exhibition areas. For instance, several linked halls will be reserved for surface technology/heat treatment. Likewise, will be the situation with supplier materials, equipment, and safety and health. The exhibitors who specialise in welding and joining will have dedicated space in the Galeria and in halls 2,4,5,6. The welding sector will have more space in Hall 2. The cutting sector will have space at Hall 6 and 7. Services and digitalisation will be in the exhibition hall at the new East Entrance of the venue.
Did you know?
Schweissen & Schneiden allows attendees to achieve several important goals. This includes broadening specialist knowledge as well as gaining recognition and networking. The fair also permits them to expand their business and to make important purchases.
To help attendees achieve these goals, the fair includes a diverse program. This includes many conferences, thematic joint stands, and competitions. It also includes the DVS Congress where attendees can exchange knowledge. Aspiring companies can find valuable opportunities during the DVS Student Congress. They should also consider observing or taking part in the Young Welder's Competition. The event will also include many demonstrations including robot welding.
The program of the fair will discuss several key topics. These are:
Welding/joining
Cutting
Surface technology/heat treatment
Gas/supplies/filler materials
Equipment/safety/health
Quality assurance
Service/digitization
Schweissen & Schneiden can be a valuable meeting event for several sectors. Such include the metals, metal products, hardware, and tools sector. The machine tools/metalworking and manufacturing technology & engineering branches should additionally consider attending. The electric & electronics branch ought to attend as well. The environmental protection, waste disposal and recycling branches should furthermore consider visiting. As should the occupational safety and health and labour management sectors.
Your Hotel Room in Essen
Invest in your business trip with hotel accommodation selected for your specific need. Travel 2 Fairs ltd works with you to send you hotels in Essen with an ideal location and price tag. This will allow you to select the offers that work best for you such as placing you near Messe Essen. We have long worked with large groups, so you can query for parties of twenty people and more. The entire registration process takes up to a day, and you leave all details to us. Also, Travel 2 Fairs ltd can assist with logistics. You can request a rent-a-car or an airport transfer in both directions, whether it is private or shared.
Logistics
Schweissen & Schneiden takes place at Messe Essen every 4 years and lasts for 5 days. Messe Essen Gmbh organises the event alongside several partners. The event's visiting times tend to be from 9 am to 6 pm or from 9 am to 8 pm. The venue is easy to access from the city centre, airports, and central railway station. For instance, the journey from the central station to the venue would take 5 minutes. From Düsseldorf Airport to the exhibition grounds, the commute would take 20 via taxi. When commuting from Essen Airport to the messe, the journey would take 35 minutes via bus.
Essen is Germany's 7th largest city and is a metropolitan location that is easy to navigate. This is because of the extensive public transport system which links the districts. The network includes a wide range of transportation modes. Among them are buses, aboveground and underground trains as well as trams and taxis. Each stop of the network has a detailed map which allows finding the suitable stop. Essen has over 200 available hotels and dining locations. This ranges from guest houses to 5-star hotels. This allows you to find a suitable location to rest and dine based on your budget. There are several recommended resting areas. Such include Ruttenscheid, Kettwiger Strasse, and Bredeney.
Audience and Statistics
Because of its importance, the event receives a large group of attendees every 4 years. For instance, in 2017 around 50 000 visitors and 1030 exhibitors attended the event. The group represented many countries around the world such as India, Japan, the USA, and the UK. Other presented countries were Russia, and Germany.
They furthermore represented many branches of the metal working industry. Such included the metal products, manufacturing technology and other branches. Most delegates represented the metal working and the occupational safety sectors. Among them were welding equipment manufacturers and welding material suppliers. Pre- and post-weld treatment equipment providers were also represented. It also featured hygiene and safety device manufacturers and suppliers of testing equipment.
1,030
international exhibitors
98,000+
sq m of exhibition area
50,000
international visitors
Our visitors
for the event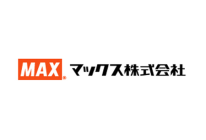 Convenient location to the Messe Duesseldorf and to the Airport. Next to the KAMPS bakery who opens at Sunday morning.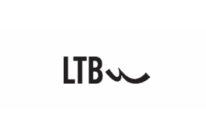 Hi Mark,
I would like to thank you very much for your help, you were absolutely brilliant. The hotel was beyond my hopes, and my boss couldn`t believe that we were staying at the Radisson`s, he was afraid of the price, and speachless when I told him how much it had cost ! The personal was very friendly, the placement was perfect. My boss had a short electricity cut during the evenig, but I guess that was because the hotel was brand new and needed a few adjustments. To sum up, this was just ideal for a professional trip to Oslo. So a big THANK YOU !! I will certainly contact you for future needs.
Best regards,
Lucy Export Customer Account Manager Sales Department LTB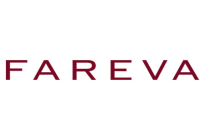 Dear Tess,
The feed-backs for the hotel are all good, so thank you! But yes, for the moment all guests are satisfied with the hotel / the breakfast / wifi in the rooms / etc.
Thank you and kind regards,
Marion Marion
MARTIN-ROCHEGUDE – Assistant to Alain BENOIT FAREVA CORPORATE FRANCE
Thanks a lot for everything, we are satisfied with the service provided by you. Location was suitable in the centre of Dortmund City, and hotel was very comfortable, clean, and friendly employees.
I am glad to use your service year by year .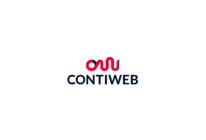 Dear Tom,
As I did not hear anything about the hotel and the trip, I think our travelers were okay and everything was fine.
Thank you for your help with everything.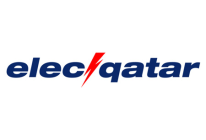 Very good service and follow prior Hotel Check in. We highly recommend this agency.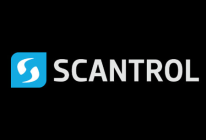 Dear Tess,
I am not sure that we will attend this exhibition. However, I will let you know if we are. We were quite satisfied with our stay and everything was OK.
Med vennlig hilsen,
Best regards Anette Isabella Bergaas Marketing Coordinator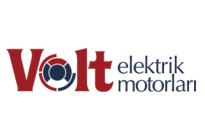 Dear Tom,
As the operating and marketing manager of our new office abroad, sometimes one just doesn`t have enough time to take care of small details that come back to haunt you at the very last minute. Even though, I was not familiar with your company before and I had never worked with an external company either, you remained reassuring and have kept your word. Within a very limited time frame and with only a few emails you were able to put me and 10 of my colleagues in a good hotel, with excellent service and near the city center... I have already send you the dates and locations of our next fairs! It was a pleasure working with you and I look forward to working with you again.
Emel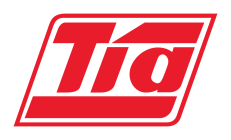 Good afternoon,
Thank you for your messenger.
The reservations was very well with the guest. All perfect.

Best regards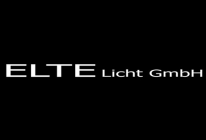 Dear Megan,
Thank you very much for your help with the reservation.Your service was excellent, and I will contact you again
when i have to travel to the Near East.
Whenever I was travelling to Dubai, I booked the Crown Plaza Dubai on Sh Zayed Rd. (Our office is in the next tower)
The Hotel is in the style of the late eighties, but in perfect condition. I like this atmosphere and I hope they will conserve
it as it is. The staff is always friendly and helpful - first class.
We will be in touch.
Best regards,
Gerhard.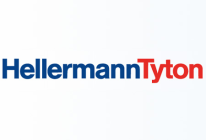 Hi Brian,
I have spoken to two of the people who stayed at the hotel.
The both said it was clean, very convenient for ExCel and good value for money compared to other hotels in the area.
Kind regards
Kathy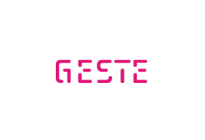 IN GENERAL, MY COLLEAGUES WERE HAPPY OF THE MOTEL PLUS BERLIN AND DIDN'T HAVE ANY BIG TROUBLE.
Our
Clients