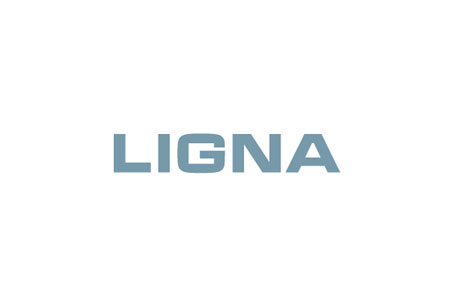 LIGNA Hannover 2025
(26 May 2025 - 30 May 2025 )
Organizer:
Deutsche Messe AG
About the
event
Update
Deutsche Messe AG will host LIGNA Hannover between the 26th and 30th of May, 2025. Organisers assure the upcoming edition will follow government regulations and high sanitation standards. Currently, the venue does not have coronavirus safeguards in place. This is because of the removal of the related domestic restrictions. Germany also does not have travel limitations due to the improving pandemic situation.
Preface
LIGNA Hannover (LIGNA/LIGNA Messe) is held biannually in the Hannover Fairground. It welcomes participants from fifteen industries, including the woodworking and forestry sectors. Deutsche Messe AG has been organising the event since 1975. LIGNA Hannover is attended by over 90 000 visitants and more than 1 500 exhibiting firms. They represent over 100 countries, including Germany, China, Canada, and Argentina. LIGNA Hannover receives participants spanning the whole processing, production and value chains. Such include woodland proprietors, forest industry workers, timber transporters, and firewood merchants. It also incorporates utility companies, political representatives, trade associations, and research institutes.
About LIGNA
LIGNA Hannover is an international event with a comprehensive event agenda. Each edition features three central themes, each with at least two focal subjects. These are presented and debated through various means. These include the exhibition presenting innovations such as VR headsets. Another alternative is the topics presented within three sub-events. These are the Wood Industry Summit, KWF Business Pavilion and Prefab Building Processes. LIGNA.Campus achieves the task by incorporating theme-related research and education presentations. LIGNA Hannover also features sub-events that grant recognition for professional skills. These include the Crane Driving Championships and the Forwarder Championships. Live demonstrations are another essential aspect of LIGNA Hannover. They enable exhibitors to present the capabilities of their wares. Such displays occur in open-air sites like the German Logging Championship site. Similar in intent is the Special Showcase Firewood Production Line. It presents the various uses of wood as a renewable and sustainable energy source. LIGNA Hannover's edition often features novel support programme additions. One such instance is Forest Owner's Day. It allowed forest owners to learn about sustainable forest management. The sub-event included a guided tour, "Knowledge Cafe," and the Forestry Benefit Evening.

LIGNA features as exhibitors ADLER, Beckhoff Automation, Henkel, Liebherr, Siemens, and Zeppelin.
LIGNA Hannover receives participants from diverse sectors. These include:
Furniture Production;
Agriculture;
Forestry;
Construction;
Education;
Energy supply;
IT and communication;

Fabrication;
Provision;
Public services;
Real estate;
R&D;
Water supply;
Sewage and waste disposal;
Sanitation.
LIGNA in Hannover Accommodation
Procure suitable accommodation for LIGNA Hannover with Travel 2 Fairs Ltd. All that is necessary is to inform us about the rooms you need, how much you wish to spend, and your desired location. Travel 2 Fairs Ltd manages the rest. Reserve lodging next to Hannover Fairground and gain valuable access to public transport. We can inform you of the best routes to take to the venue. Besides affordable hotel accommodations for exhibitions, we also provide transport services. One way to travel to your hotel is to have a rent-a-car wait for you at the airport. Another is to schedule an airport transfer in both directions.

Event information might be outdated because of the coronavirus pandemic. More information is available from the organiser.
Past Iterations
LIGNA Hannover 2019
LIGNA Hannover took place between the 27th and 31st of May 2019. The live event featured novel additions, including Forest Owner's Day. The innovations with the highest visitor interest were related to Industry 4.0. 50% of the visitors rated the importance of this trend as very high. Additionally, 40% considered upgrading or purchasing machinery to exploit the tendency. LIGNA Hannover 2019 featured over 90 000 visitants. Over 40 000 of the group had travelled from abroad.
LIGNA Hannover 2023
LIGNA Hannover occurred between the May 15th and May 19th, 2023. It occurred in the Hannover Fairground. It did not include coronavirus safeguards because of the country countermanding its pandemic restrictions. The iteration was attended by 1 300 exhibiting firms from 50 countries and 80 000 visitants from 160 nations.
125,000+
sq m of exhibition area
Our visitors
for the event
Our
Clients