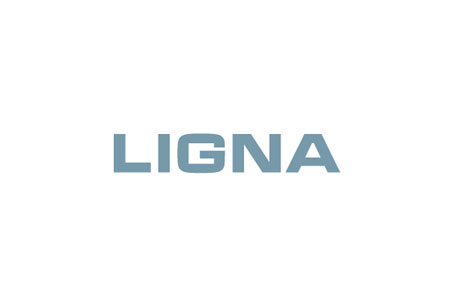 LIGNA Hannover
(15 May 2023 - 19 May 2023 )
Venue:
Hannover Fairground
Location:
Germany , Hannover
About the
event
Update regarding LIGNA Hannover
Deutsche Messe AG will host LIGNA Hannover from May 15th until May 19th, 2023. Organisers assure the upcoming edition will follow government regulations and high sanitation standards. Currently, the venue does not feature Covid-19 safety measures. This is due to the removal of the related domestic restrictions. Germany also does not have travel limitations due to the improving pandemic situation.
LIGNA Hannover's letter of introduction
LIGNA Hannover is held every two years at the Hannover Fairground for five days. It welcomes participants from forestry, woodworking, furniture production, agriculture and other sectors. Founded in 1975, it is organised by Deutsche Messe AG. Participants vary from woodworkers to owners of processing plants and manufacturers. The event receives more than 90,000 participants from various countries.
Exhibitors and visitors of LIGNA Hannover
LIGNA Hannover receives participants from diverse sectors. These include:
Woodworking
Furniture Production
Agriculture
Forestry
Construction
Education
Energy supply
IT and communication

Manufacturing
Logistics
Public administration and services
Real estate
R&D
Water supply
Sewage and waste disposal
Sanitation
LIGNA Hannover receives participants spanning the whole processing, production and value chains. Such include:
Forest owners and managers
Woodland owners
Forest sector workers
Forestry industry services
International machinery traders
Timber transporters
Raw wood processing
Wood materials and veneer production and processing
Sawmill industry

Firewood merchants
Wood energy sector
Municipal and regional utilities
Political and the trade press representatives
Trade associations/organisations
Research Institutes or associations
Forestry education & training institutes, including universities, technical colleges, and forestry schools
Changes LIGNA Hannover will undergo for its 2023 edition
LIGNA Hannover 2023 will feature three central themes. These will be:
Woodworking Transformation
How can robotics, building information modelling, and AR/VR assist the industry?
Prefab Building Processes
What are the latest developments and opportunities within the timber construction sector?
Which innovations can maximise the use of timber as a renewable resource?
Information about LIGNA Hannover's schedule, goals, and perks
LIGNA Hannover is an international event that enables the completion of various objectives. These include networking, earning recognition, concluding deals, and examining innovations or trends. Participants can achieve the mentioned business aims by attending one or more sub-events.

Each edition of the trade fair features three central themes. Each features at least two focal subjects. For instance, woodworking transformation presents innovations related to machine networking and BIM. They also include robotics, human-machine interaction, as well as surface processing. Digital twins and IoT platforms are also featured in the theme. These are presented and debated through various means. These include the exhibition presenting innovations such as VR headsets for machine control. Another alternative is the topics presented within the Wood Industry Summit and the KWF Business Pavilion.

Similar in structure and presentation methods is the theme of Prefab Building Processes. It features five focal subjects. These are multi-story time construction and hybrid buildings. They also include modular construction, serial production, elementisation and standardisation.

The theme of the Bioeconomy focuses on the circular economy. This includes developing innovations that encourage the responsible use of natural resources. It also incorporates innovations related to processing technologies that optimise wood fibre usage.

As mentioned, the exhibition is among the central means of presenting the themes. Its seven categories display the latest innovations from all aspects of the industries. The seven categories are:
Wood-based energy (Energy produced from wood)
Production of wood-based panels
Forestry, roundwood, and sawn timber production machinery
Automation technology and machine components
Surface Technologies
Sawmill Technologies
Custom and mass production tools and machinery
It is among the central sub-events for networking, gaining recognition and conducting business.

The Wood Industry Summit is a must-attend for industry, politics and science representatives. It enables the discussion of topics such as novel uses of wood, predictive forest road maintenance, and processing design. These are discussed by industry experts such as Dr Jochen Köckler and Dr Eva Ursula Müller.

The KWF Business Pavilion is the central meeting hub for forestry companies. It presents forestry challenges and issues from a manufacturer-neutral perspective, such as Forestry/Wood Industry 4.0.

The LIGNA.Campus is a must-attend for technical colleges, universities, master schools and research centres. It is the presentation site for presentations related to research and education.

LIGNA Hannover also features sub-events that grant recognition for professional skills. These include the Crane Driving Championships and the Forwarder Championships. They allow crane and forwarder drivers to compete in a challenging event. The sub-events take place on the open-air site east of Pavilion 33. They test driver skills through a range of disciples and rounds. During the Crane Driving Championship, participants must complete a wooden block tower. They must succeed in a specified amount of time with as minimal errors as possible. The winner must have the least amount of mistakes and in the least amount of time. Drivers complete a course while loading logs during the Forwarder Championships. The victorious is chosen based on which of the two drivers reaches the end with minimal time penalties.

Live demonstrations are an essential aspect of LIGNA Hannover. They enable exhibitors to present the capabilities of their wares. Such displays occur in open-air sites like the German Logging Championship area. It displays forestry technologies, such as mobile sawmills and large-scale wood logistics machines.

Similar in intent is the Special Showcase Firewood Production Line. It presents the various uses of wood as a sustainable and renewable energy source. This includes the technical processes used for the creation of the fuel. It also features lectures that provide manufacturer-independent information and advice regarding wood energy.

LIGNA Hannover's edition often features novel support programme additions. One such instance is Forest Owner's Day, which debuted during the 2019 rendition. It allowed forest owners to learn about sustainable forest management. The Day featured a guided tour, a "Knowledge Cafe" and the Forestry Benefit Evening. The tour allowed aspiring forestry owners to examine five forestry company displays to learn about sustainability. The Knowledge Cafe featured experts discussing topics such as climate-resistant species.

Many of LIGNA Hannover's sub-events can be beneficial to start-ups. Such include the exhibition, the live demonstrations, and the Wood Industry Summit.
LIGNA Hannover Facts and target audiences
LIGNA Hannover is attended by over 90,000 visitors and more than 1,500 exhibitors. They represent over 100 countries:
Germany
Belgium
Spain
Italy
China
Greece
France
Switzerland

Austria
Hungary
Turkey
Japan
Denmark
Slovenia
Sweden
Finland

India
Poland
Canada
Czech Republic
USA
UK
Argentina
Portugal
What transpired in previous editions?
2019
LIGNA Hannover took place between 27.05.2019 and 31.05.2019. The live event featured novel additions, including Forest Owner's Day. Among the innovations with the highest visitor interest were the ones related to Industry 4.0. 50% of the visitors rated the importance of this trend as very high. Additionally, 40% considered upgrading or purchasing machinery to exploit the tendency. LIGNA Hannover 2019 featured more than 90,000 visitors, including over 40,000 international attendants.
Logistics about the venue, event, and city
The opening hours of LIGNA Hannover during its five-day biannual editions are between 9 am and 6 pm. The Hannover Fairground, which hosts the trade show, is in an accessible location. This is because the fairground is near the airport and central station. Using public transportation to the exposition centre saves time. For example, the U-Bahn can reach the venue from Hannover Airport in an hour. A Taxi or rent-a-car can travel the same distance in 30 minutes. This also applies when travelling from the central station to the venue by automobile or cab. You can also use the U-Bahn line 8 to commute from the station to the site. In such an instance, the commuting time will be 40 minutes. Hannover Fairground is likewise close to neighbouring cities. For example, you can reach the location from Hildesheim via train in 30 minutes.

Hannover is one of the country's prominent and sought-after tourist and exhibition locations. This is due to its variety of dining and eating alternatives. Over 600 hotels, hostels, guest houses, and apartments offer accommodation. Similarly, there are over 100 restaurants, cafés, clubs, and beer gardens. Consider districts such as Mitte and List when examining lodging and eating options.
Your Hotel Room in Hannover
It is essential to book a suitable hotel for your business trip. It can influence the outcome of your business trip and visit to LIGNA Hannover. Yet, finding proper accommodation can be time-consuming and stressful. This is particularly noticeable when you have other tasks to perform. Travel 2 Fairs Ltd can assist you, thus allowing you to concentrate on the rest of your preparation. Among them is finding suitable business partners. Travel 2 Fairs Ltd will work with you to find hotels that meet your requirements. Such include those which are in a good location and within your budget. Hotels near Hannover Fairground are examples of such accommodations. These types of accommodations are ideal because they allow you to reduce commuting time. Travel 2 Fairs Ltd has also worked with groups of twenty or more people, so do not be reluctant to inquire about such bookings. Our registration process will take no more than a day, and we will handle all details for you. We can also assist with logistics, such as airport transfers and car rentals.
125,000+
sq m of exhibition area
Our visitors
for the event
Our
Clients