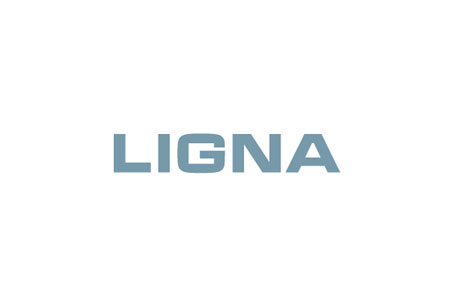 LIGNA Hannover
(15 May 2023 - 19 May 2023 )
Venue:
Hannover Fairground
Location:
Germany , Hannover
About the
event
COVID Update
Rising COVID-19 cases and travel bans have led to the cancellation of LIGNA Hannover and its rescheduling to May 2023. Deutsche Messe AG has made the tough decision in order to preserve the health and wellbeing of visitors and exhibitors alike. The moment is not right to host such a big trade fair in person.
This is why Messe Hannover will welcome back LIGNA Hannover from May 15th until May 19th, 2023. Organisers assure the upcoming edition is to be held in accordance with government regulations and high sanitation standards. But while you wait to meet face to face with your partners, you can take advantage of the digital platform to be launched in fall of 2021.
Calling Card
LIGNA Hannover operates on a biennial basis. Editions are held the first half of May every two years and are based out of Messe Hannover. Programming runs for five days, where both business visitors and the general public are welcome. LIGNA Hannover is a central hub for the forestry and woodworking sectors in the territory of Europe. Professionals are able to experience the entirety of the production chain in one spot and also register any new innovations in how the processes change over time. Exhibitors look forward to revealing new products and technologies and product launches make for a big part of the experience. If you want to break into the woodworking sector and have access to faraway markets, LIGNA Hannover is the best way to do so.
Business Profile
What do we mean when we say the entire production chain is shown at LIGNA Hannover? The product categories start from forestry technology and end with wood materials. Some of the biggest sellers include wood fuels, milling machines, furnaces, solid wood processing, sawing machines, forestry tools, sawmill equipment, timber trucks, wood drying. And selling is what exhibitors come here to do. Doors might be open to end consumers, but the majority of visitors are big buyers. You have professionals come from all over whether it's forestry, woodworking & the sawmill industry to carpentry, energy generation, the prefabricated building industry and the furniture industry. It's why LIGNA Hannover is the perfect ground to break into different sectors and geographic markets.
Did You Know?
As with most forestry events, LIGNA Hannover values the practical application of machinery and technology. The live demo area is the heart and soul of the international trade show and exhibitors are able to best represent their catalog to generate sales leads. Of course, it's not all business. The organisers like to add some excitement to the program with fun events like the Women's Crane Driving Cup and the Lower Saxony Crane Driving Championships. Last but not least we have to highlight the excellent lineup of speakers and experts that make up the Ligna Conference. If you have set your sights into breaking into markets in Eastern Europe, the Americas and Asia, then the Wood Industry Summit is a must.
Your Hotel Room in Hannover
Travel 2 Fairs ltd shows you the best hotel prices for LIGNA Hannover regardless of how much you're willing to pay for hotel accommodation. You tap into a large network of apartments, hotels and hostels in Hannover, which satisfy every preference. We work with economy hotels as well as luxurious chains in order to meet our clients' every wish. Book hotels close to Messe Hannover in a matter of hours – Travel 2 Fairs ltd knows how to work fast and deliver results. Not only that but we also seek out to place you close to public transport connections. After your accommodation is sorted, think about your trip to the airport. We offer clients rent-a-car and airport transfers in both directions.
125,000+
sq m of exhibition area
Our visitors
for the event
Our
Clients