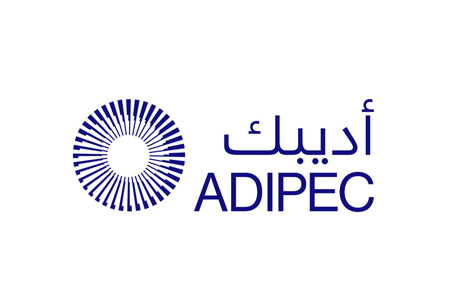 ADIPEC 2024
(11 November 2024 - 14 November 2024 )
About the
event
Update
ADIPEC 2024 will occur as a live event in the Abu Dhabi National Exhibition Centre (ADNEC) between 11-14.11.2024. The hosting venue will not feature coronavirus precautions. This is because Abu Dhabi has repealed its pandemic restrictions. The UAE currently does not have travel limitations.
Calling Card
ADIPEC sits at the top of the oil and gas energy industry and has established itself as the hub for major players and buyers to meet, discuss and purchase. The international trade show is based in Abu Dhabi, UAE and hosted annually at the ADNEC Abu Dhabi National Exhibition Centre at the start of November. Editions feature the latest technological advances and solutions. They additionally incorporate an innovative conference programme. ADIPEC, as a result, enables the completion of various business goals, such as creating business partnerships. This includes enterprises that focus on sustainability and environmentally friendly practices. Because of that, ADIPEC is the best platform for innovation.
Business Potential
The exhibition portion of the trade show features every primary product and technology category. Examples include transportation, drilling, extraction offshore, regulating, and control technologies. It is enough to attract significant NOC, IOCS, and IECS. Examples include OMV, Lukoil, Shell, TotalEnergies, ExxonMobile, AWS, OXY, CNPC, BP and Aramco. ADIPEC is the definitive meeting place for energy professionals at every level, including ministries. The trade show sees ministers of energy from various nations come together. We also have to mention the amount of international presence. It would not be a world leader with heavy representation from all continents. You have 26 country pavilions!
Did You Know?
ADIPEC 2021 was the first energy forum ever to discuss the outcome of the UN climate meeting (COP26). The trade show has already undergone significant changes towards a more sustainable future. For instance, in 2021, it launched the Smart Manufacturing Conference & Exhibition Zone. The specialised event links the energy, manufacturing, and high-tech sectors. Organisers launched the sub-event to promote more economic development and diversification. Another pivotal part of the programme is the Strategic Conference. It invites top speakers ranging from Ministers to CEOs to policy influencers who will steer the energy industry's future.
Your Hotel Room in Abu Dhabi
With your tickets for ADIPEC bought, let us find the perfect hotel in Abu Dhabi via our extensive database of hotels at the most affordable prices. Travel 2 Fairs Ltd is an expert in hotel accommodation for trade shows. You can be sure to land a perfect deal no matter how many people are travelling with you. Whether you are only a few or in a large group, we will get you settled in an excellent hotel near the ADNEC Abu Dhabi National Exhibition Centre. Besides hotel services for ADIPEC, Travel 2 Fairs Ltd can also aid you in travelling around the city. You can also order a rent-a-car via our company for an easier commute. Alternatively, you can arrange for airport transfers to and from your hotel!
Past Iterations
ADIPEC 2022
ADIPEC 2022 marked a record achievement for the event. It occurred as a live trade exposition at the ADNEC between 31.10.2022 and 03.11.2022. It received 160,549 attendees from 164 countries, 2,200 exhibiting companies, over 1,500 speakers, and 54 NOCs and IOCs. Attendants completed business goals such as networking on a total exhibition space of 140,000 m2, which included 28 country pavilions.
ADIPEC 2023
ADIPEC 2023 improved upon the success of the 2022 iteration. It was hosted as a live trade exposition at the ADNEC between 02-05.10.2023. ADIPEC 2023 featured more than 184 000 attendants, including over 40 ministers.
2000+
international exhibitors
8000+
international delegates at the conference
10,000+
international trade visitors
Our visitors
for the event
Our
Clients