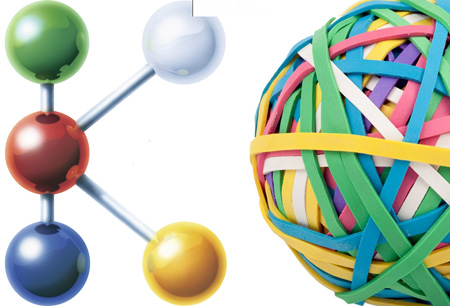 K MESSE 2025
( 8 October 2025 - 15 October 2025 )
Organizer:
Messe Dusseldorf GmbH
About the
event
Update
K Messe will discuss sustainable plastics manufacturing between the 8th and 15th of October 2025. Messe Düsseldorf has announced that preparations for the live trade exhibition are underway. The venue does not have strict coronavirus safeguards because Germany has lifted its restrictions related to the pandemic.
Preface
Founded in 1952, K MESSE (K MESSE Düsseldorf) is the central trade fair for the plastics and rubber industry. It is a leading networking platform for discussing the newest industry challenges. It also serves as the sector's largest procurement platform and presentation stage. This is because K MESSE occurs once every three years in Messe Düsseldorf. This allows exhibitors to develop novel products.
The trade fair receives a diverse range of attendees. Such include managers, manufacturers, suppliers, distributors, engineers, purchasing agents, product designers, specialist trade experts, R&D experts, and higher education institutions. Frequently, the turnover rate exceeds 220,000 participants. For instance, one edition attracted 3 330 exhibitor firms from 63 countries and 225 000 visitants from 168 nations. The attending nations include China, Mexico, the United States, Nigeria, New Zealand, and France.
The statistics of the trade fair confirm its leading role in the industry. For instance, 94% of the exhibitors expressed high satisfaction with visitor quality, and 96% planned to visit the next rendition. Furthermore, 76% of visitors have direct involvement in purchasing decisions (47% had top management positions, and 20% had middle management positions), and 73% represent foreign countries. 98% of participants would recommend attending K MESSE. Additionally, 46% of visitants secure new suppliers, and 98% of the group is pleased with the event's iterations.
About K MESSE
K MESSE features a compact yet comprehensive programme with diverse themes. These vary for each rendition and are influenced by the current megatrends. Frequently, they include two or more focus topics. The thematics are reflected within each showstopper, including the exhibition, the Start-up Zone, the Science Campus, the VDMA Circular Economy Forum, and the specialised show such as Plastics shape the future. It is not uncommon for K MESSE to incorporate new sub-events, such as the K-Talk.
K MESSE's ausstellerliste (exhibitor list) features leading companies such as:
A.F. Supercell;
ACTEGA;
Airtec Thermoprocess;
Azelis;
Baker Perkins;
Baldwin Technology;
BASF;
Beckhoff Automation;
Bosch Rexroth;
Cabot;
Cannon;
Cargill;
Carl Zeiss;

Covestro;
Daikin Chemical Industries;
ExxonMobil;
FUJIFILM Wako Chemical;
Hitachi;
Honeywell;
Kaneka;
Konica Minolta;
Lanxess;
Mitsubishi;
Siemens;
Solvay.
The attending sectors include construction, ICT, sports, leisure, packaging, distribution, medical technology, energy, electronics, automotive, chemical, plastics, aerospace, optics, engineering, trade, agriculture, services, education, craft, and media.
K MESSE Accommodation
Procure suitable accommodation for K MESSE before all the good deals are taken with Travel 2 Fairs Ltd. All that is necessary is to inform us about the rooms you need, how much you wish to spend, and your desired location. Travel 2 Fairs Ltd manages the rest. Reserve lodgings adjacent to Messe Dusseldorf and gain valuable access to public transport. We can advise you on the best routes to take to the venue. Aside from affordable hotel accommodation for exhibitions, we also provide transport services. One way to travel to your hotel is to have a rent-a-car wait for you at the airport. Another is to schedule an airport transfer in both directions.
Event information may need to be updated because of the coronavirus pandemic. More information is available from the organiser.
Past Iterations
K MESSE 2019
The 2019 edition of K MESSE was held between the 16th and 23rd of October 2019 in Messe Düsseldorf on 177 059 m2. The area was occupied by 3 300 exhibitor firms from 63 countries and received 224 116 trade visitants, with 73% of them representing foreign countries.
K MESSE 2022
K MESSE Düsseldorf 2022 exceeded the expectations of the organisers. It was held between the 19th and 26th of October 2022 in Messe Dusseldorf and did not feature coronavirus safeguards because Germany lifted its restrictions related to the pandemic. Over 3 000 exhibitor firms from 60 countries and 176 000 visitants from 157 nations attended the edition. 70% of the visitors were from abroad and represented top or middle management. 98% of the attendees achieved their goals.
Our visitors
for the event
Our
Clients