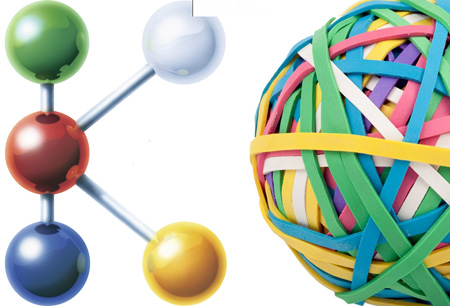 K MESSE
(19 October 2022 - 26 October 2022 )
Location:
Germany , Düsseldorf
About the
event
K Messe is all set to have the dialogue on the future of smart sustainable plastics manufacture in 2022. Messe Düsseldorf GmbH has announced that preparations are already set in motion to hold the live edition in Dusseldorf, Germany. This will be the first time K Messe will be held after the coronavirus pandemic started and organisers believe it's the best time to have a physical edition as a lot of the industry will be fully reorganized. Programming will run from October 19th until October 26th, 2022. By this moment, hopes are that it will be possible to hold large events and that COVID-19 vaccination rates will have jumped considerably. You can expect for the latest and best protective measures in place.
Calling Card
K MESSE unites the entire plastics and rubber industry to share their mutual experience, address the biggest challenges and showcase incredible innovations. The international trade fair serves as the largest procurement platform and every edition brings in a great international interest. Part of the reason why is because K MESSE arrives in Dusseldorf, Germany only every three years. This allows exhibitors to develop brand new products and for the show to attract first-time visitors. The exhibition halls at Messe Düsseldorf house the show for a total of eight days, which gives you a lot of time to make your market. Grow your professional network in a friendly atmosphere and put your finger on the pulse of technological breakthroughs. The special programming is certainly one you can't ignore.
Business Potential
Milliken, Wittmann Group, Kautex Group, Fluorseals, NOVA Chemicals Corporation, Ravago and REA Elektronik are just a few names on the list of exhibitors, who have exhibited at K MESSE. Exhibitors cover all links in the processing chain. Trade visitors discover the full assortment of rubber and plastic raw materials, additives, processing technologies, machinery for welding and processing, and thermoplastics. The plastics and rubber industry are directly related to every part of manufacturing and sector. K MESSE attracts serious buyers from all major industries – ICT, sports and leisure, packaging and distribution, medical technology, photovoltaics, electronics, chemicals and vehicle construction. Europe remains the biggest market, but roughly one if four visitors has travelled from Asia. China has increased its presence both in terms of trade visitors and exhibitors.
Did You Know?
We have already said how innovation stands front and centre at K Messe. Just take a look at the special shows hosted during each edition. In 2019, K Messe held "Plastics shape the future" – a show dedicated on how to transform the industry through digitalisation and stronger focus on both resource management and renewable energies. Waste management is certainly a crucial topic as plastic waste can still be used as a resource. This is why K Messe 2019 also held VDMA Circular Economy Forum. The forum discussed pathways to turning the plastics industry into a circular economy through good plastics recycling. Of course, there's so much more to discover from talks to panel discussions.
Your Hotel Room in Dusseldorf
Travel 2 Fairs ltd gives you access to all the hotels close to Messe Düsseldorf at excellent prices. We are well experienced when it comes to hotel accommodation for trade fairs and make for the best choice in hotel services for K Messe. We work fast in your favor and within your price range, so you can save on your travel expenses. You tell us a price point and we'll show you everything from budget hotel to a luxurious suite. We have worked with large groups in the past so we are flexible when it comes to the number of rooms needed. Travel 2 Fairs ltd also helps you get around town. Clients can request a rent-a-car or book an airport transfer ahead of time.
Our visitors
for the event
Our
Clients