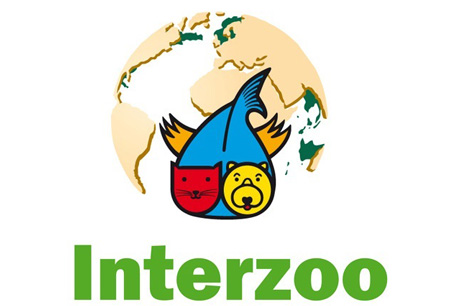 Interzoo
( 7 May 2024 - 10 May 2024 )
Location:
Germany , Nurnberg
About the
event
Update
Interzoo 2024 will be hosted in Messe Nuremberg between 07.05.2024 and 10.05.2024. Germany does not have travel restrictions or Covid-19 safety measures.
Introduction
Interzoo is the leading global pet industry trade fair that focuses on sustainability and regional ingredients. Established in 1953, it takes place in Messe Nuremberg every two years. The event features a high participation rate of decision-makers. This includes exhibitors who present food supplements, toys, grooming aids, aquaria, terraria, and garden pond advancements. Service providers, veterinarians, manufacturers, suppliers, pet care professionals, and wholesalers represent them. So do pet boarding facilities. Groomers and garden centres also attend. The event receives over 20,000 participants from over 60 exhibitor and more than 100 visitor countries. These include Italy, the UK, Spain, France, Poland, China, and the Netherlands.
About Interzoo
Interzoo attracts four industries - pet, gardening, F&B, and food processing. Lead exhibitors include CIANO, Behance, Mondi, and Smoofl, who participate in a comprehensive support programme. Among the showstoppers are the Petfluencer, Sustainability, and Country Sessions. They also incorporate the Petfood Forum Europe.
Interzoo Accommodation
Seek hotels for Interzoo before all the good deals are taken and land your dream price with Travel 2 Fairs Ltd. Tell us how many rooms you need, how much you are willing to spend, and where you want to be located. Travel 2 Fairs Ltd manages the rest. Book hotels close to Messe Nuremberg and gain valuable access to public transport. We advise you on the best routes to take to the venue. Asides from affordable hotel accommodation for exhibitions, we also provide transport services. One way to travel to your hotel is to have a rent-a-car wait for you at the airport. Another is to schedule an airport transfer in both directions.
Due to the corona pandemic (COVID-19), trade fair and event information may be obsolete. You can get more information from the organiser.
Past Editions
2022 Restart Edition
Interzoo 2022 marked the successful restart of the trade fair and the pet food industry. It was held as a hybrid event (face-to-face trade show complemented by a digital platform) between 24.05.2022 and 27.05.2022. The hosting location for the live aspect of the event was Messe Nuremberg. The venue did not feature a strict Covid-19 safety plan due to the lifting of the related domestic restrictions in April 2022. This contributed to the jubilant atmosphere and the pleased participants. The event received around 28,000 trade visitors from 129 countries and 1,329 exhibitors from 59 nations. Also, the trade fair featured around 220 journalists from 13 countries. The total event space was 105,000 m2 distributed between 12 halls and the overall internationality percentage was 72%.
120,000
sq m of exhibition area
Our visitors
for the event
Our
Clients