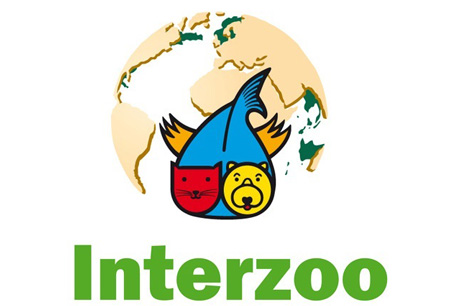 Interzoo 2024
( 7 May 2024 - 10 May 2024 )
Organizer:
Nurnberg Messe GmbH
About the
event
Update
Interzoo 2024 will be hosted in Messe Nuremberg between the 7th and 10th of May 2024. The venue will not incorporate coronavirus safeguards because Germany has lifted its pandemic restrictions.
Preface
Interzoo (Interzoo Nurnberg/Interzoo Messe/Interzoo Germany) is an outstanding pet industry trade exposition. It focuses on sustainability and regional ingredients. Established in 1953, it occurs biannually in Messe Nuremberg. Interzoo Nurnberg features a high participation rate of decision-makers. This includes exhibitors who present nutrition supplements, pet toys, currying aids, aquaria, terraria, and garden pond advancements. Service providers, veterinarians, manufacturing businesses, suppliers, grooming professionals, and wholesalers represent them. So do pet accommodation facilities and garden centres. Interzoo Messe receives over 20,000 participants from over 60 exhibitor and more than 100 visitor countries. These include China and the Netherlands.
About Interzoo
Interzoo Germany attracts four industries: pet, gardening, F&B, and food processing. They complete various business goals, such as networking and learning about trends. This is done through an extensive support agenda. It features showstoppers such as the Petfluencer, Sustainability, and Country Sessions. They also incorporate the Petfood Forum Europe.

Interzoo's exhibitor list includes various leading companies, such as:
CIANO;
Behance;
Mondi;
Smoofl;
Aardvark;
AlphaVet;
BEAPHAR;
Bestia;

bosch;
Burgess;
IMERYS;
MODERNA PRODUCTS;
RONDO;
Royal Canin;
SUPRA;
Tetra Pak.
Interzoo Accommodation
Secure appropriate lodging for Interzoo with Travel 2 Fairs Ltd. All that is required is to inform us about the rooms you need, how much you wish to spend, and your desired location. Travel 2 Fairs Ltd manages the rest. Reserve lodgings next to Messe Nuremberg. This will improve your commuting time by gaining invaluable public transport access. We can inform you of the top-quality routes to take to the locale. Apart from reasonable lodging for expositions, we likewise provide transport services. One travel method to your hotel is to have a rentable car expecting you at the airport. Another is to schedule an airport transfer in both directions.

Event information might be outdated because of the coronavirus pandemic. More information is available from the organiser.
Past Iterations
Interzoo 2022
Interzoo 2022 marked the event and the respective industry's successful restart. It was held as a hybrid trade exhibition between the 24th and 27th of May 2022. The hosting location for the live aspect of the event was Messe Nuremberg. The venue did not incorporate coronavirus safeguards because Germany's lifted its pandemic restrictions. This contributed to the jubilant atmosphere and the pleased participants. The event received approximately 28 000 visitants from 129 countries and 1 329 exhibiting firms from 59 nations. The event area was 105 000 m2 distributed between 12 halls, and the overall internationality percentage was 72%.
120,000
sq m of exhibition area
Our visitors
for the event
Our
Clients