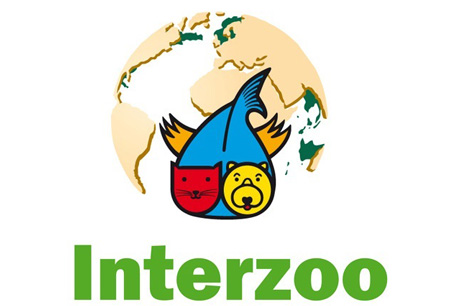 Interzoo
(24 May 2022 - 27 May 2022 )
Location:
Germany , Nurnberg
About the
event
COVID Update
Wirtschaftsgemeinschaft Zoologischer Fachbetriebe GmbH is in the middle of preparations for the all-digital edition of Interzoo 2021, which will run between June 1st and June 4th. A virtual event allows industry players to catch up after a tough year of handling the coronavirus pandemic.
Plans are already in motion to return to regular scheduling in 2022 as a physical event. Organisers firmly believe trade shows are still the most important way to create business and push for innovations. You can expect Interzoo 2022 to arrive at Messe Nuremberg on May 24th – May 27th. The live event will follow sanitation regulations and COVID-19 safety precautions from local authorities.
Calling Card
Earn yourself a seat at the table on the European markets for pet products and animal care with a booth at Interzoo. The international exhibition boasts a strong, rich stage of products that reflect the latest in the overall pet supplies market. No animal species is ignored, which is what makes Interzoo an event you can't miss and a procurement platform of the highest order. Exhibitors and trade visitors wait enthusiastically for new editions, which arrive once every two years at the end of May. Messe Nuremberg keeps its doors open for a total of four days. Interzoo is one of the longest-running pet exhibitions in the world and still attracts first-time visitors. Naturally, you're only benefitting from exhibiting at Interzoo.
Business Profile
Want to move products off shelves and increase your customer list? Interzoo ticks off both boxes. The exhibition offers a valuable opportunity for supply to meet demand in a big way and brands make it a point to launch new products during Interzoo. The exhibition halls display the full value chain of supplies, accessories and aids for small animals, birds, rodents, horses and reptiles. When it comes to audience, you get to meet with online retailers, pet supply, pet grooming salons and manufacturers of pet food. Brands trade visitors encounter at Interzoo include Zhejiang Pujiang Sanlian Chain, BUBIMEX FRANCE SARL, Laboratorium DermaPharm, YAO I FABRIC and Marshall Pet Products. What's really good about Interzoo is how many foreign nationals attend its editions. Businesses can network with buyers from Spain, Italy, France, the Netherlands, the UK, China, Poland and Russia.
Did You Know?
One way to get noticed at Interzoo is to team up with brands from your own country and sign up to be part of a National Pavilion. These pavilions are a long-standing part of the event's format. Sustainability has also been a hot topic within the industry and it's why Interzoo also held a short conference on the subject called the Sustainability Session. Experts shared findings and data and discussed opportunities and challenges to the pet industry in the long run. The country sessions are another way for companies to breach into new markets. Last edition saw the first ever series that discussed market data and import regulations for Brazil, China and the USA.
Your Hotel Room in Nuremberg
Have your pick from the top offers on hotels close to Messe Nurnberg. Travel 2 Fairs ltd plan your business trip in no time and often it takes a single day to get you a hotel reservation for Interzoo. Clients come to us to save time and money, because we've proven a small budget is not a challenge to deliver quality accommodation for trade shows. We work with a large database of hotels from a more economy lineup to boutique hotel chains and apartments. Complement your hotel stay in Nuremberg with additional services. Clients rely on us to organise airport transfers both when you arrive and it's time to depart. Also, you're provided with a great assortment of rent-a-car options.
120,000
sq m of exhibition area
Our visitors
for the event
Our
Clients