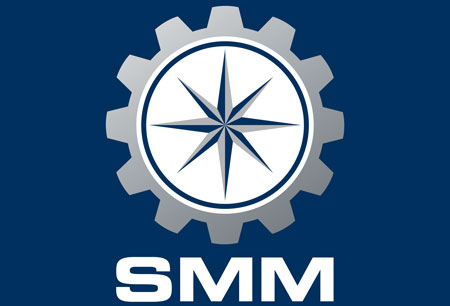 SMM
( 3 September 2024 - 6 September 2024 )
Location:
Germany , Hamburg
Organizer:
Hamburg Messe und Congress
About the
event
Update
SMM will return to Messe Hamburg as a physical event between 03.09.2024 and 06.09.2024. Organisers have reassured that they are monitoring the pandemic situation and adapting the safety concept of the event as per the latest government regulations. Due to the removal of the related limitations, the venue at present does not have Covid-19 safety measures in place. Yet, attendants should note that due to the changing nature of the pandemic, such measures may be instated at a later date. Currently, the country does not have travel restrictions in place.
Calling Card
SMM is a biannual maritime trade fair of high importance. It is the leading trade show for the maritime industry, from the lowest levels of the value chain to the highest. SMM is the main event for addressing the latest standards and regulations. It also allows professionals to discuss events with a strong impact on the industry. Furthermore, it is the location for governments to discuss naval security challenges. The event takes place every 2 years in Hamburg, Germany at the Hamburg Messe und Congress.
Business profile of the event
SMM is a fair that gathers professionals from all levels of the maritime industry. This includes shipowners, ship operators, shipyard managers/operators, suppliers and marine interior specialists. It is also the location where manufacturers and service providers gather. Large-scale ship and shipyard technology specialists additionally attend. Likewise, ship equipment and cargo handling systems professionals also visit. So do marine technology professionals, maritime services providers and others. Among the companies that often attend are R&M, Kaefer and VDMA Marine Equipment and Systems.
Did You Know?
SMM helps maritime industry professionals in completing several goals. Among them is networking with other specialists. Furthermore, it helps them in gaining recognition and to conduct business onsite. Also, the fair provides opportunities for expanding specialist knowledge. SMM is also the location for learning about the latest innovations. It can also help them in furthering their career within the maritime industry.
SMM is a leading trade show with a high-level support programme. This includes a comprehensive exhibition. It is where exhibitors showcase the latest naval vessels, shipyard installations and equipment. It is also the location for presenting cargo handling, monitoring, and navigation systems. Additionally, the exhibition presents novel electronic and marine technologies. Maritime services are also on display at the showcasing event. This allows attendants to conduct business onsite, network and gain recognition. The exhibition features 5 themed routes to make finding a particular product easier. These routes have different names and symbols. The themed routes are Cruise & Ferry, Digital, Green, Job, and Security & Defence.
Cruise & Ferry is the theme route where professionals can find ship technology suppliers. Such exhibitors provide products for the whole spectrum. This includes from the engine room to the bridge. The themed route also contains suppliers who specialise in interior equipment & technology. Visitors can furthermore examine interior design, galley, restaurant, bar & hospitality equipment.
The Digital route showcases providers of innovative digital products. Among them are land-based and centralized remote management systems. Also, they can examine the latest semi-autonomous shipping, data, and network security products. The Route also contains HTS-capable satellite communication solutions and much more.
The Green Route is a rather recent addition. It contains emission reduction solutions and sustainable forms of marine propulsion. Visitors can furthermore examine clean alternatives to existing practices.
The Job Route is the themed path for visitors looking for job opportunities. This includes qualified specialists, young professionals, and recent graduates. The path allows attendants to speak to companies seeking new workforce additions. This in turn allows visitors to learn first-hand about the available job openings. The Security & Defence Route is the theme path for naval application products. Among them are dual-use applications and civil shipping. These include counter-piracy, cyber-attack protection and port security.
SMM also features a series of conferences and forums. These help to expand specialist knowledge and promote networking. Among the sub-events of this type is the Maritime Future Summit. It is a summit where professionals can learn about the industry's future. This includes ground-breaking questions such as sustainability, digitalisation, and others. The Summit gathers professionals such as manufacturers and company owners in one location. During the conference, such attendants engage in discussions with leading thought leaders. During such discussions attendants can learn information about the latest challenges and trends. It is an event that occurs on the eve of the SMM and serves as a pre-event gathering location.
Another knowledge-expansion sub-event is the TradeWinds Shipowners Forum. It is the format that focuses on pressing economic issues. Among them are financing, ownership, and operation of ships. It contains discussion panels during which professionals learn about such challenges. Professionals should also consider attending the GMEC – the Global Maritime Environmental Congress. The Congress discusses the latest challenges related to green change or sustainability. The Congress contains lectures such as presentations, discussions, and idea exchanges. Experts talk about challenges such as the 2030 climate goals during the lectures.
Offshore Dialogue is yet another forum event that is part of SMM. It is the location for discussing sustainable ocean use challenges. At the event, industry experts discuss safe technologies for using ocean resources. This can be of particular interest to ship operators and shipyard managers.
The Maritime Security & Defence Conference or MS&D is among SMM's leading highlights. It addresses technological, political, and strategic challenges within the maritime industry. It is the gathering location for naval delegations from countries such as the USA and Russia. During the event, professionals can learn about ways to handle challenges like piracy. The Maritime Career Market is the main event for young professionals. It allows them to find institutions and companies seeking new potential employees. This allows attendees to network and present or consider academic/career offerings.
SMM also features as part of its support programme various key event areas. One of them is Green technology with a focus on hydrogen. The area is where professionals can examine sustainable propulsion technologies. It is also where attendants can network with manufacturers, suppliers, consultancies, and others.
Another such area is the Marine Interiors. It is the location for the presentation of general outfitting sector solutions. It gathers in one location interior designers, architects and manufacturers. Another key area is the Transition Stages. These are a series of meeting rooms where leading speakers discuss the fair's key themes. Often, this includes innovations such as alternative propulsion and environmental technologies. Digitalisation is also a key theme that often receives mention. So are marine equipment and interior design. The Transition Stage also allows exhibitors to discuss such themes via 10-minute presentations. After the end of the lectures, attendants can exchange ideas via "It's wine 'o'clock".
SMM is a trade show that is a must-attend for shipowners, ship operators, shipbrokers and charters. Government representatives and members of the scientific community also attend the fair. So do banks and other financial institutions. Shipyard owners and managers additionally attend. So do specialists working with or providing services related to:
Prime movers/propulsion systems/auxiliary systems for propulsion
Ship fittings and equipment
Interior design/ Interior outfitting
Maritime services
"Green" propulsion
Marine technology
Naval deployment systems/security and defence
Cargo handling systems
Ports and port technology
Electrical engineering /electronics
Ship operation equipment
Start-ups can look forward to several opportunities to gain recognition. One of them is the Leaders of tomorrow promotion support programme. It consists of sharing a stand with main exhibitors as well as a presentation area. Additionally, such companies will be part of a special start-up programme. Said programme includes a maritime start-up night. They can also opt to use open-air presentation areas. These are large scale live-action exhibition spaces. These allow exhibitors to showcase products when the indoor area may be inconvenient. Such include for instance underwater product demonstrations.
Your Hotel Room in Hamburg
Invest in your business trip with hotel accommodation selected for your specific need. Travel 2 Fairs Ltd works with you to send you hotels in Hamburg with an ideal location and price tag. This allows you to select the hotel offers that work best for you. Such as placing you near Hamburg Messe und Congress for a quicker commute. We have long worked with large groups, so you can query for parties of twenty people and more. The entire registration process takes up to a day and you leave all details to us. Also, Travel 2 Fairs ltd assists with logistics as well. You can request a rent-a-car or an airport transfer in both directions, whether it is private or shared.
Logistics
SMM is a biannual trade show that takes place at the Hamburg Messe und Congress. Hamburg und Congress GmbH organises the event for 5 days (1 pre-event day and 4 main event days). Visiting hours for the first 3 days are between 10 am and 6 pm. On the final day of the fair, attendants can visit between 10 am and 4 pm.
You can reach the trade fair site by using different public transport routes. Among them is travelling by taxi, metro, train, or bus. Depending on your mode of transport, you will reach the venue between 15 to 60 minutes. For example, if you travel by taxi from Hamburg Airport, you will get to the location within 20 minutes.
Hamburg is a well-developed metropolis. As a result, it has convenient means of transportation. These include regular ferries to Scandinavia and a large metro network. There is also a shuttle bus that runs free of charge from 09:30 to 06:30 during the session. Besides easy navigation and convenient transportation modes, Hamburg also has other facilities. Among them are several districts containing dining and sleeping options.
This includes, for example, about 10,000 hotel rooms in all categories. Also, there are about 1000 restaurants and bars. Many hotels and restaurants are in the centre of Hamburg. Hotels range from simple guesthouses to 4- or 5-star hotels. Restaurants also provide a variety of cuisines. When considering where to stay opt for neighbourhoods such as the Altstadt. As an alternative, you can select nearby cities such as Offenburg.
Audience and Statistics
SMM is an event that attracts a large and diverse group of attendees. For instance, its 2018 edition featured 50.000 visitors and 2.249 exhibitors. Attendants represented 125 nations. Among them were countries such as:
Australia
Russia
USA
Canada
Mexico
Brazil
Venezuela
Colombia
Ecuador
Peru

Argentina
Chile
Paraguay
Uruguay
India
China
Saudi Arabia
Turkey
Kazakhstan
Germany

Norway
Sweden
Finland
France
Spain
Italy
Romania
Bulgaria
the UK
Iceland

South Africa
Egypt
Libya
Algeria
Morocco
Nigeria
Namibia
The 5 dedicated conferences of the edition also received high levels of attendance. This included 70 international speakers and 27 political, business, and international navy delegations. Both exhibitors and visitors consider the event to be worth attending. For instance, 95% of the exhibitors consider SMM an excellent company expansion opportunity. 93% of the visitors regard the event to be of great importance for their business or organisation. Also, 97% of the exhibitors consider SMM to have played a vital role in their networking success. The event receives maritime industry professionals from branches such as port operations.
Past Editions
SMM is a trade show that often provides new additions and surprises for attendants. Its 2018 edition, for instance, debuted a new special area – the Maritime 3D Printing. The area allowed professionals to observe innovative 3D printing production technologies. This permitted specialists to learn about means of enhancing the global product flow. Its 2021 edition also featured certain changes. Among the main ones was the hosting of the rendition in digital format due to the pandemic. The edition was successful and featured 2 live streams with 60 hours of online content. Over 160 speakers addressed various topics, attracting over 7,000 viewers from 80 nations. Around 84 virtual business meetings were held during the rendition. It also included over 100 panels, talks and presentations. Topics included digitalisation and environmental protection. The 2022 edition which marked the return of the event to live hosting focused on carbon neutrality and energy transition. This was emphasised via the comprehensive event programme as well as the wares of 2,000 exhibitors who were over-viewed by more than 30,000 visitors.
Our visitors
for the event
Our
Clients