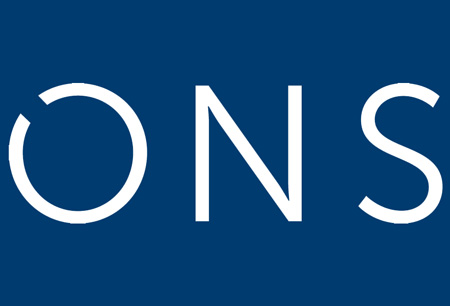 ONS
(29 August 2022 - 1 September 2022 )
Location:
Norway , Stavanger
About the
event
Covid-19 Update
Offshore Northern Seas Foundation and Stavanger Forum AS confirm that ONS 2022 is going to take place in late August as a physical event. It is obvious to organisers that digital options are necessary for the moment, but live trade shows are what keep industries alive and thriving. The 2022 edition is to be held at the Stavanger Forum in Stavanger, Norway from August 29th until September 1st, 2022. By then, hopes are that the coronavirus pandemic will be largely under control. The exhibition halls will follow government regulations and employ strict protective measures.
Calling Card
ONS (Offshore Northern Seas) positions itself as an established leader for the oil & gas industry on the territory of Northern Europe and Scandinavia. The international exhibition operates out of Stavanger, Norway and arrives at Stavanger Forum every two years. Programming usually lasts for four days and there's everything that you need to learn about the offshore sector. The products and topics reflect the entire value chain in its every detail, and this is why the exhibition has such a strong following. If you're an exhibitor, there's no better environment for you to establish better contacts. Networking and company presentations are essentials. ONS also highlights innovations in all fields and invites top talent to share expertise and knowledge in a high-profile conference format.
Business Potential
ExxonMobil Exploration and Production Norway, Bartec Technor, Endress+Hauser, Aibel, Fluid Energy Group, Deutsch-Norwegische Handelskammer, Idemitsu Petroleum Norge and Hy-Grade Valve are known exhibitors in the past. Together they encompass the entire technology spectrum. The exhibition halls are home to exploration technology, offshore technology, shipbuilding, plants and machinery for the gas and petroleum industries, storage facilities and ship's equipment. ONS is a natural meeting point for supply and demand on a large scale. Given that such big companies alongside Shell and OMV are in attendance, it's quite natural to see buyers of the highest caliber at the exhibition grounds. As an exhibitor, this is prime opportunity to position yourself in new markets and close important deals.
Did You Know?
ONS attracts professionals not just with the excellent matchmaking and product portfolio, but also its programming. One thing companies can do is recruit new talent, which wants to break into the offshore industry. They're attracted by ONS Young, which gives them opportunity to learn about the industry and network in a professional environment. Of course, we can't miss to talk about the ONS Conference. It's known around the world and considered essential for the oil, gas and energy for a sectors. Every edition has a spectacular lineup and a guiding theme. In the past, these have been transition, confronting energy paradoxes and energy needs and environmental demands.
Your Hotel Room in Stavanger
ONS will attract thousands to Stavanger, so you might be first to get your hotel booking sorted out and benefit from the best rates in the city. All available to you through Travel 2 Fairs ltd. We'll get you a good hotel in no time and save you money. Book hotels close to Stavanger Forum at the prices you want. We've experience working with big groups so we're comfortable accommodating more than twenty people. Location is crucial, so it's our mission to place you near public transport. Travel 2 Fairs ltd can be useful with logistics. We're a rent-a-car vendor and also able to organize airport transfers. These can be scheduled upon your arrival and departure, and transport can be either private or public. The program has something for everyone. Here are other items – the ONS Summit, Renewable Markets, Technical Sessions and Center Court.
20,000
sq m of exhibition area
620
speakers at the conference
Our visitors
for the event

Roee yaniv
Sheraton Dusseldorf Airport Hotel
ProWein
Excellent hotel and breakfast. Service and reception was great. Fair was less crowded but good enough.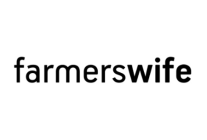 Thanks to Tess,
we had nice time in Hotel City Garden in Amsterdam. Especially thanks for the room upgrade we got!
Many thanks...

Katie Gray
Premier Inn London Docklands ExCel
DSEI
Just want it to be highlighted to your company how hard you work and that it should not go unnoticed. We have had so much bad luck in the past with accommodation in London, so it is so reassuring to have someone like you who has helped us – I will be sure to use you always going forward as customer experience is everything and you have nailed this ☺
Thank you again – what a credit to your team
Katie Gray
Events & Marketing Manager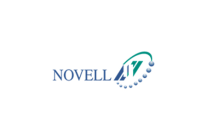 Dear Tom,
The hotel is good, clean and the people also so kind, I am satisfied with the hotel even though the room is small
For next event in CphI 2020 Milan, do you have any suggestion for the hotel?
Thank you!
Best Regards,
Inge Kartono, MD
International Marketing Manager

Steven Hecht
Novotel Cannes Montfleury
In summary, the Montfleury did a really good job. Service was prompt, professional and the obvious cultural differences aside, I wouldn't hesitate to recommend it. Room had a very nice balcony.
Best,
Steven Hecht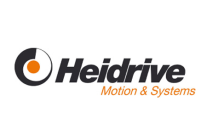 Hi Megan, thank you for your great support. Everything was fine in the hotel we booked.

My son and myself were very satisfied with Alphe-Hotel Garni. The rooms were very convenient and the breakfast was also excellent. You can offer this hotel for other people, too, they`ll be satisfied, too. The S-bahn station Ditzenbach/Sternberg could be reached in 5-7 minutes. (walking) Thank you for offering it to us. I don`t know when my next trip will be, that time I`ll call you for your help.
All the best,
Margit Margit Gruber-Torok DS Budapest Kft- Hungary Alpha-Hotel Garni hotel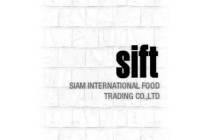 Dear Christine,
Thank you for email. Everything went well during our stay. The hotel allowed early check-in. Room is new and clean, but is too small, and the hotel is located in good location as it is convenient to public transportation and walking distance to the old town. Only few points, it's a bit noisy surrounding(from the road), especially at night. The room does not seal and not well sound protected. With the room rate it would be good if the hotel served BF. Thank you.
Best Regards,
Pisit C.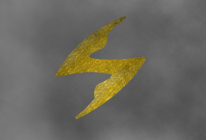 Good morning,
our team spent one week in Hotel Manin in Milan for Eicma 2015. Service, rooms, assistance really outstanding. Many compliment to Go Fair to meet our several request always on time - great organization and staff. Hotel Manin and Go fair will be the reference for next year.
Thank you!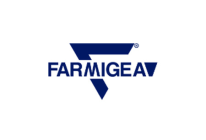 we used this service for 3 years in a row and it has always been great, effective and fast: we have been allowed to change some names of the guests and to book further rooms without any delay.
The hotel selected had a great position near to the station stop and just 15 minutes by train from the Fair. The rooms were cute and cleaned and the personnel at the desk well prepared and quick.
We are very happy and satisfied.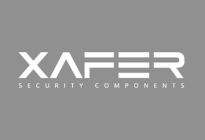 Ilenia Flaim
The Westbridge Hotel
IFSEC
The hotel is not really very close to the fair and rooms are quite small. But the level is however high and the staff is really nice and helpful.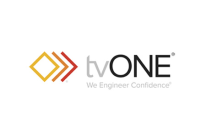 Hi Tom,
Thank you for your continued support throughout out booking process and even afterwards 😊
The stay was great, and I will be sure to keep in touch for future bookings.
Thanks again,
Rachael
Our
Clients