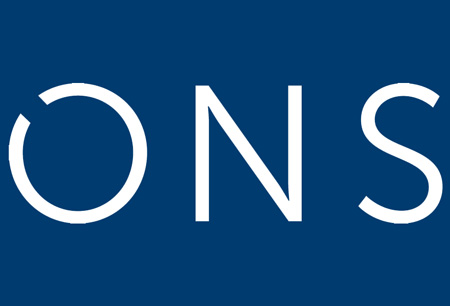 ONS
(29 August 2022 - 1 September 2022 )
Location:
Norway , Stavanger
About the
event
Covid-19 Update
Offshore Northern Seas Foundation and Stavanger Forum AS confirm that ONS 2022 is going to take place in late August as a physical event. It is obvious to organisers that digital options are necessary for the moment, but live trade shows are what keep industries alive and thriving. The 2022 edition is to be held at the Stavanger Forum in Stavanger, Norway from August 29th until September 1st, 2022. By then, hopes are that the coronavirus pandemic will be largely under control. The exhibition halls will follow government regulations and employ strict protective measures.
Calling Card
ONS (Offshore Northern Seas) positions itself as an established leader for the oil & gas industry on the territory of Northern Europe and Scandinavia. The international exhibition operates out of Stavanger, Norway and arrives at Stavanger Forum every two years. Programming usually lasts for four days and there's everything that you need to learn about the offshore sector. The products and topics reflect the entire value chain in its every detail, and this is why the exhibition has such a strong following. If you're an exhibitor, there's no better environment for you to establish better contacts. Networking and company presentations are essentials. ONS also highlights innovations in all fields and invites top talent to share expertise and knowledge in a high-profile conference format.
Business Potential
ExxonMobil Exploration and Production Norway, Bartec Technor, Endress+Hauser, Aibel, Fluid Energy Group, Deutsch-Norwegische Handelskammer, Idemitsu Petroleum Norge and Hy-Grade Valve are known exhibitors in the past. Together they encompass the entire technology spectrum. The exhibition halls are home to exploration technology, offshore technology, shipbuilding, plants and machinery for the gas and petroleum industries, storage facilities and ship's equipment. ONS is a natural meeting point for supply and demand on a large scale. Given that such big companies alongside Shell and OMV are in attendance, it's quite natural to see buyers of the highest caliber at the exhibition grounds. As an exhibitor, this is prime opportunity to position yourself in new markets and close important deals.
Did You Know?
ONS attracts professionals not just with the excellent matchmaking and product portfolio, but also its programming. One thing companies can do is recruit new talent, which wants to break into the offshore industry. They're attracted by ONS Young, which gives them opportunity to learn about the industry and network in a professional environment. Of course, we can't miss to talk about the ONS Conference. It's known around the world and considered essential for the oil, gas and energy for a sectors. Every edition has a spectacular lineup and a guiding theme. In the past, these have been transition, confronting energy paradoxes and energy needs and environmental demands.
Your Hotel Room in Stavanger
ONS will attract thousands to Stavanger, so you might be first to get your hotel booking sorted out and benefit from the best rates in the city. All available to you through Travel 2 Fairs ltd. We'll get you a good hotel in no time and save you money. Book hotels close to Stavanger Forum at the prices you want. We've experience working with big groups so we're comfortable accommodating more than twenty people. Location is crucial, so it's our mission to place you near public transport. Travel 2 Fairs ltd can be useful with logistics. We're a rent-a-car vendor and also able to organize airport transfers. These can be scheduled upon your arrival and departure, and transport can be either private or public. The program has something for everyone. Here are other items – the ONS Summit, Renewable Markets, Technical Sessions and Center Court.
20,000
sq m of exhibition area
620
speakers at the conference
Our visitors
for the event
Our
Clients