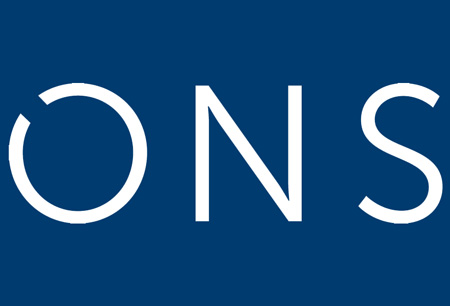 ONS 2024
(26 August 2024 - 29 August 2024 )
Organizer:
Stavanger Forum
About the
event
Update
ONS 2024 will occur between the 26th and 29th of August 2024 in the Stavanger Forum. The hosting site will not incorporate coronavirus safeguards. This is because Norway has lifted its pandemic restrictions.
Preface
ONS (ONS Stavanger) is a biennial benchmark trade fair for the energy industry. It is a leading trade exhibition that occurs in the Stavanger Forum in Norway for four days. Founded in 1974, it presents the latest products such as petroleum plants and offshore technologies. ONS Stavanger receives over 1 000 exhibiting firms, more than 60 000 visitants, over 600 speakers and 3,635 delegates. They represent countries such as Brazil, the USA, India, Sweden, Australia, and South Africa.
About ONS
The ONS Stavanger exhibition features participants from over ten industries, including shipbuilding and offshore technology. They also incorporate the energy, chemical, logistics, environmental protection and education sectors. They further include the construction, insurance, financing, and engineering industries.
Attendants can participate in various showstoppers, such as the Energetic Debates. These furthermore include the ONS Centre Court, ONS Conference, ONS Summits, and the Technical Sessions. Additionally, participants should look forward to the four award ceremonies. These include ONS Innovation Award and SME Innovation Award. Likewise, incorporated are The Best Stand Award and the Distinguished Service Award. The ONS Young and various Special Areas are also worth attending. The Areas include the Innovation Park and the Clean Energy Park. They further feature the IT Digital Park and Net Zero Markets. The International Markets and Scale-Ups Areas are also worth attending. Attendees should also note that each edition features a guiding theme, such as transition.
Additionally, participants can network with various enterprises from ONS Stavanger's exhibitor list. It includes:
Honeywell;
Shell;
OMV;
ITA;
Amazon Web Services;
Baker Hughes;
Bell Textron;
Evonik Industries;
Microsoft;
Novatech;
Siemens;
Telenor;
Teledyne Gas and Flame Detection.
ONS Accommodation
Secure appropriate lodging for ONS with Travel 2 Fairs Ltd. All that is required is to inform us about the rooms you need, how much you wish to spend, and your desired location. Travel 2 Fairs Ltd manages the rest. Reserve lodgings adjacent to Stavanger Forum. This will improve your commuting time by gaining invaluable public transport access. We can inform you of the top-quality routes to take to the locale. Apart from reasonable lodging accommodation for expositions, we likewise provide transport services. One travel method to your hotel is to have a rentable car expecting you at the airport. Another is to schedule an airport transfer in both directions.
Event information might be outdated because of the coronavirus pandemic. More information is available from the organiser.
Past Iterations
ONS 2022
Between the 29th of August and the 1st of September 2022, ONS 2022 occurred. The event was held at the Stavanger Forum in the absence of coronavirus safeguards. This was because Norway lifted its pandemic restrictions. ONS Stavanger 2022 received 61 098 visitants from 82 nations, over 1 000 lecturers, more than 1 000 exhibiting companies as well as 230 journalists from 20 nations.
20,000
sq m of exhibition area
620
speakers at the conference
Our visitors
for the event
Our
Clients