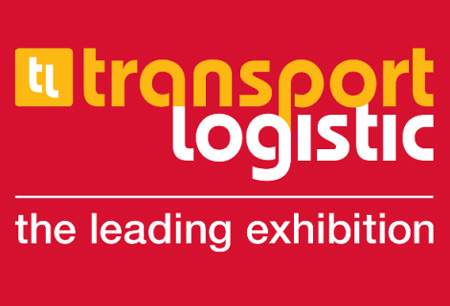 transport logistic 2025
( 2 June 2025 - 5 June 2025 )
About the
event
Update
Transport logistic 2025 will occur between the 2nd and 5th of June 2025. The physical event will not have coronavirus safeguards in place. This is due to the lifting of domestic and travel restrictions.
Preface
Transport logistic (Transport logistic Europe, Transport logistic Munich or Transport logistic Germany) is among the most pivotal trade fairs in the logistics industry. It occurs biannually in Messe Munich. The event often takes place at the beginning of May. The Transport logistic exhibition gathers professionals from every logistics sector. This includes maritime, air, inland, provision, and rail transportation. Senior executive staff, such as CFOs, are also among the attendants of the fair. So are division heads, directors, and board members.

The transport logistic expo frequently receives over 60 000 attendants. For instance, one edition featured 2 374 exhibitor firms and 64 000 trade visitants. 56% of the exhibitors and 46% of the visitors travel from abroad, including the Republic of Finland, and Saudi Arabia. The transport logistic trade fair receives high commendation from the exhibitants who attend its editions. For instance, the event is considered to be pivotal by 94% of the exhibitors. 95% of said professionals rate the visitor quality as high. 97% of such attendants rate the fair services as excellent. Also, 99% of exhibitors confirm their revisit for the next edition.
About the Transport Logistic in Munich
Transport logistic features a detailed and comprehensive support programme. Among the main events within the schedule is the exhibition. It provides solutions for the whole value chain, such as services for freight transport, intralogistics, and IT. It also provides innovations related to telematics, e-business, and telecommunications. The exhibition often features several exhibition zones. Such include "IT, telematics, e-business, telecommunications", and "Transport control and IT facilities". The exposition also features international and national combined stands. Transport logistic also contains a comprehensive conference programme and various special events with different focus points. Among them is the Start hub Logistics zone. Another specialised sub-event of interest is the Metropolitan logistic. It allows exhibitors to showcase various solutions such as novel CEP services.
The transport logistic's exhibitor list features pre-eminent companies such as:
Adolf Wurth;
Airbus;
Amazon Services Europe;
American Airlines;
BNP Paribas;
Boeing;
Bosch;
Camco Technologies;
CFL intermodal;
Cologne Bonn Airport;
Continental Automotive Technologies;

Contship Italia;
DB Cargo AG;
Deutsche Bahn AG;
DHL;
euroShell Deutschland;
Frankfurt Airport;
Goodyear Germany;
Heathrow Airport Limited;
Hutchison Ports ECT Rotterdam;
Kuehne + Nagel;
Liebherr;

Lufthansa;
Michelin Reifenwerke;
Thyssenkrupp;
Port of Helsinki;
Port of Rotterdam;
Samsung;
Scania Deutschland;
Schenker AG;
Siemens;
Van Hool;
Volvo Trucks.
Transport logistic attracts maritime, aviation, rail, communications, IT, telematics, e-business, intralogistics, logistics and transportation engineering, storage, handling operations, and import/export specialists.
Transport logistic in Munich Accommodation
Procure suitable accommodation for transport logistic before all the good deals are taken with Travel 2 Fairs Ltd. All that is necessary is to inform us about the rooms you need, how much you wish to spend, and your desired location. Travel 2 Fairs Ltd manages the rest. Reserve lodgings adjacent to Messe Munich and gain valuable access to public transport. We can advise you on the best routes to take to the venue. Aside from affordable hotel accommodation for exhibitions, we also provide transport services. One way to travel to your hotel is to have a rent-a-car wait for you at the airport. Another is to schedule an airport transfer in both directions.
Event information might be outdated because of the coronavirus pandemic. More information is available from the organiser.
Past Iterations
Transport Logistic 2023
Transport Logistic Munich 2023 featured a new visitant record. It was visited by over 75 000 visitants from more than 120 countries during its hosting. They examined the wares of 2 320 exhibiting firms from 67 nations. The iteration was hosted in a live trade exposition format at Messe Munich. It did not implement coronavirus precautions. This was because the country repealed its pandemic restrictions.
Transport logistic 2021
Transport Logistic Munich 2021 featured 8 500 attendants. The edition took place as a digital event due to the pandemic.
Transport logistic 2019
Transport logistic 2019 exceeded expectations regarding attendance levels. The rendition received 64 000 visitors and 2 374 exhibitors. Furthermore, it contained several novel events like the Start hub Logistics zone.
56%
international exhibitors
125,000
sq m of exhibition area
Our visitors
for the event
Our
Clients