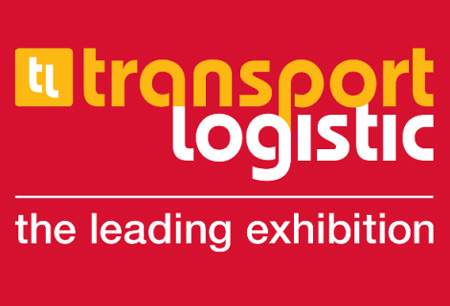 transport logistic
( 9 May 2023 - 12 May 2023 )
Location:
Germany , Munich
About the
event
Covid-19 Update
Transport logistic 2023 will take place between May 9th — May 12th, 2023. The physical event will have strict COVID-19 protective measures in place. Organisers assure that the sanitation protocols have the approval of local authorities. The protective plan will feature the following measures:
All that enter the venue must provide full contact details. This includes first and last name, address, phone number and email address. They should likewise wear in the designated areas a surgical or FFP2 face mask.
Attendees must provide documents confirming that they do not have a COVID-19 infection. These include proof of recovery (a quarantine order, 1 positive and 1 negative test result). They can also provide an immunisation certificate. Attendants can additionally provide a negative PCR or rapid antigen test result.
Participants can present the negative test results 24 hours in advance. Attendants should note that said tests expire after 24 hours. Participants can retake the tests at a designated laboratory. Alternatives available include a specialised testing zone at Messe Munich. They can also inquire at their hotel for the nearest laboratory.
Attendants must practice regular hand disinfection.
Calling Card
Transport logistic is among the most essential trade fairs in the logistics industry. It is an international trade show that takes place every 2 years in Munich, Germany. Messe Munich serves as the hosting location. The event often takes place at the beginning of May. Transport logistics serves as the main procurement platform for the logistic industry. It is also the location for showcasing the latest innovations and research developments.
Business Profile of the Event
Transport logistic gathers in one location professionals from every main logistics sector. This includes maritime, air cargo, inland transportation, logistics, and rail freight transportation. It also gathers communications, IT, telematics, e-business, intralogistics, and import/export specialists.
Attendants also include manufacturers, exporters/importers, service providers, and warehouse managers. Suppliers, R&D specialists, and others additionally attend.
Senior executive staff such as CFOs are also among the attendants of the fair. So are department heads, managing directors, division heads, and board members. Magma Aviation Limited is are among the exhibitors that visitors can encounter.
What is New for Transport Logistic 2023?
Transport logistic 2023 will have digital services complementing the physical event. Such include services that allow for online matchmaking, registration, and others. More services will also be implemented at later dates.
Did You Know?
Transport logistic is a valuable platform for professionals working in the logistics industry. This is due to the event allowing them to gain a detailed overview of the whole value chain. Furthermore, the trade show allows them to learn about new trends and innovations. The fair additionally allows such professionals to network and form new connections. Transport logistic also permits the expanding of their specialist knowledge and gaining recognition.
Transport logistic is a trade show with a detailed and comprehensive support programme. Among the main events in the schedule is the exhibition. It is where over 2000 market leaders and start-ups showcase their latest novelties.
The exhibition provides solutions for each part of the value chain. This includes equipment and services for freight transport, warehouse management, intralogistics, and IT. It also provides innovations related to telematics, e-business, and telecommunications.
The exhibition often receives trade visitors who intend to make purchases. This allows exhibitors to gain recognition, network and generate new leads. This can be quite beneficial, especially for start-ups. The exhibition often features several exhibition zones.
One of the zones is "IT, telematics, e-business, telecommunications". It is the location for showcasing IT, telematics, e-business, and telecommunications novelties. The dedicated areas within the zone include:
Communication systems
Communication technology workplace systems
Digital radio communication systems
Networked communication systems
Mobile communication systems
Display and information equipment and systems
Another such zone is the "IT systems". It is the location containing areas such as:
IT systems for logistics and transport
Databases and information systems
On-board computer and peripherals
Identification and coding systems
The zone shows the latest hardware solutions. Among them are novelties such as new onboard computers and recording systems. Professionals will also find a diverse range of software, information, and database systems.
The "E-commerce and e-business systems" zone contains innovations such as tools for:
E-procurement
CRM (Customer Relationship Management)
ECR (Efficient Consumer Response)
Within the location, professionals can find e-billing and e-business system solutions. Among them are new software, technical elements, whole systems, technical literature, and others.
The "Transport control and IT facilities" sector contains novelties such as:
Incoming goods, storage, and distribution
Transport processes
Provision, maintenance, and repair of means of transport
IT facilities and control systems in ports, airports, terminals, and the infrastructure
Systems and equipment for automatic identification (containers, vehicles, handling equipment)
Positioning and navigation systems
IT security
It is the area for control and optimised transport process developments. Among the solutions are ones that optimise in-house goods flows, including distribution. The zone also features novelties that improve goods identification. IT security solutions for tax systems are among the showcased as well.
The "Integrated traffic management systems (IVMS)" zone showcases the latest:
Plant management and planning systems
Control and information systems
Systems for freight traffic management
Operations control and communication systems for the rail sector
Information centres for traffic management
It is the area for examining complex operations and traffic control systems. It is also where attendants can observe novel planning and communication systems. This can be quite beneficial as a zone for traffic management specialists.
The "Intralogistics, warehouse management systems, auto-ID and packaging zone" contains:
Transport packaging, freight securing
Transport packaging for all types of freight
Packaging machines, packaging plants
Palletizing and securing of load units
Instruments for measuring transport stress
Professionals seeking damage-free and secure transportation of goods will find the zone beneficial. It is also the networking location for manufacturers showcasing the latest packaging machinery.
The "Storage, conveying, and distribution equipment" is the location for examining:
Warehouses
Storage techniques and equipment
Process control for storage and distribution systems
Warehouse vehicles
Automation and control
Conveyor systems
Process control for conveyor systems
Distribution and loading facilities
Coding, labelling, marking, reading
Weighing systems
System solutions for intralogistics
It is the section dedicated to presenting innovations related to in-company material flows. Among such novelties are conveyor systems, warehouse technologies, vehicles, and construction. It is also the location for checking new IT material flow solutions. This includes new coding and labelling technologies.
The "Equipment for loading bays and terminals" showcases:
Ramps and ramp equipment
Loading and unloading equipment
Cranes and crane accessories
Straddle loaders
Terminal tractors
Within this section, the focus is on loading tray and terminal optimising processes. Such include novel loading and unloading equipment as well as straddle loaders. It is also the location for examining the latest terminal tractors, cranes, and ramps. The "Equipment for freight transport" section shows rail, road, air, water, and combined transport options. It also showcases optimised special freight good containers and solutions.
The "Road vehicles" section is for road transport vehicles such as delivery trucks. It is also the location for examining vehicle superstructures, equipment, and accessories. The zone attracts vehicle manufacturers, small suppliers and specialist vehicle providers.
The "Rail vehicles" is where attendants can examine vehicle-level rail transport solutions. Such include:
Locomotives
Open and covered standard freight wagons
Special freight wagons
Special superstructures
Equipment and accessories for rail vehicles
The section showcases rail vehicle drive and construction technology. Attendees can also check the initial developments and concepts of driverless rail vehicles. All Exhibition areas also contain a research and development section. It is where research institutes and universities show the latest developments. Such include new research, solutions, potential directions of development and others. The exhibition often features international and national joint stands. Among the international stand are countries and organisations such as:
Belgium
Estonia
Finland
France
Greece
International Tank Container Organisation (ITCO)
Italy
Croatia
Latvia
Luxembourg

Netherlands
Austria
Poland
Portugal
Romania
Saudi Arabia
Slovenia
Spain
Czech Republic
Turkey
The National joint stands include German organisations and regions such as:
Baden-Württemberg
Bavaria
Berlin-Brandenburg
Bremen
Federal Association of Public Inland Ports
Disport
Hamburg
Hesse
Leipzig-Halle
LogReal World

Lübeck
Mecklenburg-Western Pomerania
Lower Saxony
North Rhine-Westphalia
Saarland
Saxony-Anhalt
Association of German Transport Companies
Besides the exhibition, Transport logistic also contains a comprehensive conference programme. The conference gathers in one location, key players, leading experts, and start-ups. It is also the central hub for learning about the latest developments and challenges. Among the topics discussed are subjects such as sustainability and others.
Transport logistic also contains various special events with different focus points. Among them is the Start.hub Logistics start-up zone. A rather recent addition, the zone presents the latest innovative ideas. The platform is available in Hall B2.213/314 and occupies a 300 m² stand. It consists of several areas. This includes a networking zone as well a central communication stage. The Hub allows start-ups to gain recognition and present their novel ideas. The Hub contains several subdivisions, each with a different purpose. The bar for instance is where start-ups can meet potential partners and investors. The Stage is where such newcomers can pitch their projects, including answering questions. The blue sofa is where they can attend interviews with leading industry players.
Another special event of interest is the Metropolitan logistic. It is a special topic within the conference. It allows exhibitors to showcase CEP services, last mile and city logistics solutions. Among the topics addressed are green logistics, last-mile innovations, and urban logistics.
Transport logistic is a must-attend for manufacturers, exporters/importers, and IT specialists. Warehouse managers, suppliers, R&D specialists, start-ups, and academics should also consider attending. So should senior executive staff, department heads, managing directors, and board members. Start-ups can look forward to several events. Among them is the exhibition, and the Metropolitan Logistic. The Start.hub Logistic zone is also worthwhile.
Your Hotel Room in Munich
Invest in your business trip with hotel accommodation selected for your specific need. Travel 2 Fairs Ltd works with you to send you hotels in Munich with an ideal location and price tag. This allows you to select the hotel offers that work best for you. Such as placing you near Messe Munich for a quicker commute. We have long worked with large groups, so you can query for parties of twenty people and more. The entire registration process takes up to a day, and you leave all details to us. Also, Travel 2 Fairs ltd assists with logistics as well. You can request a rent-a-car or an airport transfer in both directions, whether it is private or shared.
Logistics
Transport logistic is a biannual trade fair that takes place at Messe Munich for 4 days. Messe München GmbH organises the event, with visiting hours often being between 9 am and 6 pm. Messe Munich is an event locale with easy access. For instance, you can reach the location from the central rail route station in 25 minutes by metro. Likewise, When travelling from Munich airport, you will access the messe in 50 minutes by train. Messe Munich is moreover near neighbouring urban areas like Freising. This allows you to access the location in less than 2 hours.
Munich is a popular metropolitan city in Germany. It has a public transport network comprised of trains, metro lines and taxis. Each neighbourhood has routes that operate day and night. Commuting times vary between 15 and 90 minutes. The city has accommodation and dining options for guests with different needs. For example, the city has over 200 hostels, hotels, apartments, and guest houses. Moreover, there are many eateries such as bistros, bars, and clubs. There are a few neighbourhoods which guests ought to consider staying in. Among them are the Isavorstadt, Haidhausen, and Maxvorstadt.
Audience and Statistics
Transport logistic is a high-profile event that receives over 60000 attendants. For instance, its 2019 edition featured 2374 exhibitors and 64000 trade visitors. 56% of the exhibitors and 46% of the visitors were from countries outside of Germany, including:
Belgium
Estonia
Finland
France
Greece
Italy
Croatia
Latvia
Luxembourg
Netherlands

Austria
Poland
Portugal
Romania
Saudi Arabia
Slovenia
Spain
Czech Republic
Turkey
The event often receives high praise from the exhibitors who attend its editions. For instance, 94% of the exhibitors consider the event to be of prime importance. 95% of said professionals rate the visitor quality as high. 97% of such attendants consider the fair services as excellent. Also, 99% of exhibitors confirm their revisit for the next edition. Among the industries that attend the fair are the services, and logistics ones.
Past Editions
Transport logistic is a trade show whose editions often exceed expectations. For instance, its 2021 edition despite the ongoing pandemic featured 8500 attendants. The edition took place as a digital event due to the global situation. Its 2019 edition also exceeded expectations about attendance levels. The rendition received 64000 visitors as well as 2374 exhibitors. It also featured several new changes, such as the event occupying 1 more hall compared to 2017. Furthermore, it contained several new events, such as the Start.hub Logistics zone.
56%
international exhibitors
125,000
sq m of exhibition area
Our visitors
for the event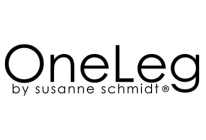 We are very satisfied with your service, and will contact you next time we need your help.

Fernando Nunez
Petit Palace Italia - Gran Via
Thank you, Ms. Tess Nolan. Very polite.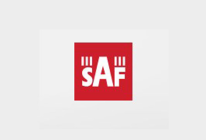 Hello,
Thank you for your email and services. Indeed my colleagues have come back and are very satiesfied with their visit.
Also we have learned the lesson and knowing that we may be going to the IBC2020, we are thinking of making a very early booking. Is that possible?
What options you can provide, it can include the Olympic Hotel, as they were satisfied, but also other similar options close to RAI.
Looking forward to your answer,
Ieva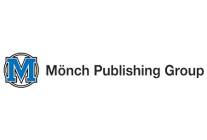 Megan Moore was grand to work with... We had on-off-on again hotel guests. She found the highest quality hotel at the lowest price for us in a popular Paris neighbourhood - 5 stars at 2 star prices! Megan also found some great deals for us in other tier one cities as well - low prices, high quality - during peak exposition times. Will certainly use her again!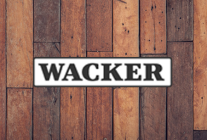 Dear Megan,
Wishing a great start to 2019 in Health, Happiness and Wealth!
My sincere apologies for the late reply as I headed for my holidays on return and just back last Friday to office.
Well, everything were great during my stay in Langham with a room's view of Pearl River and awesome facility. Plus point with walking distance (5mins) to subway station and 10 mins stroll to the exhibition centre.
My greatest appreciation to you for all the coordination and arrangement for the hotel reservation!
Have a happy Monday!
Thank you
Best regards,
Salvia Omar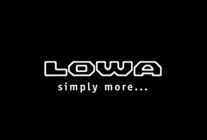 Scott
The Westbridge Hotel
DSEI
Tom Many thanks for your e mail. I have left some feedback with the hotel but I thought the hotel was excellent, the staff were friendly and helpful, the gym was usefeul & the food was excellent. In terms of location it was perfect. I would definitely recommend the hotel for future stays. 5 stars from me & if it is good enough to accommodate both Robbie savage and Howard Webb then it was good enough for me. In terms of your service you provided it was excellent and hassle free – it takes the stress out of looking for hotels. Are you a partner for the accommodation side of DSEi as we will probably look to exhibit in 2017 – I would love to stay at the hotel again but recognise that you can only book maybe 10 – 12 months in advance ?
Regards Scott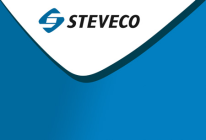 Dear Tom,
The Maritim Hotel Bremen was very nice accommodation. Could you book it for next year May 21.-23. during Breakbulk Europe 2019. Five rooms like this year. I´m waiting for your reply.
Best regards Eija Suntio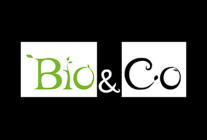 Dear Tom,
We had a good stay. The hotel is clean and people are friendly and helpful but it is really very old fashioned! The furniture and decoration 1970, could become very fancy again in a few years maybe? I recommend to take your own body wash etc with you while theirs isn't good quality. Breakfast is very correct Have a nice day and I will certainly contact you again for a next fair.
Best regards
Martine Achy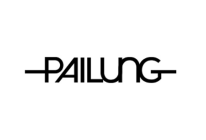 Mr Kent Hsieh
Doubletree By Hilton Milan
SIMAC
Hi Megan,
I like it a lot, near by the fair, with a link to center, very cozy.
Best Regard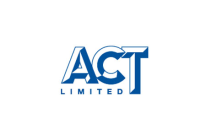 Hi Megan,
"Our selected apartment for the EMO 2011 exhibition was of a very high standard of cleanliness. Ideally situated, a short stroll from the main railway station. The owner was present at our pre-arranged arrival time and was more than helpful in making our stay a very pleasant experience. Overall the standard of service was excellent, with all arrangements made on our behalf to make the whole visit efficient and enjoyable. ACT will be happy to use you companies services for our next trip abroad. Good luck with the new web site and ventures"
Best Regards Denis Houghton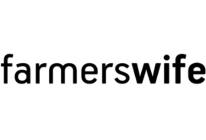 Ms. Pía Hartwig
Hampshire Hotel - Eden Amsterdam
IBC
Hi Tess,
hope you are fine, we really enjoyed our stay in the Hotel we had in Amsterdam for IBC Show this year
So we would like to check prices already for next year, same hotel could you do me this favor?
Muchas Gracias!
Kind regards!
Pía Hartwig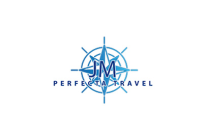 Matea Jeric
Citadines Kurfurstendamm Berlin Aparthotel
ITB BERLIN
Dear Brian,
Thank you for your email and please note that we have been very happy with accommodation during ITB.
With very best regards,
Matea Jeric
Executive director Perfecta Travel Croatia
Our
Clients