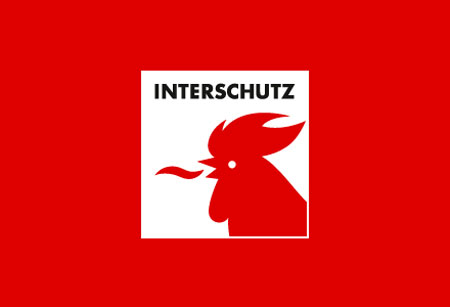 INTERSCHUTZ 2026
( 1 June 2026 - 6 June 2026 )
Organizer:
Deutsche Messe AG
About the
event
Update
Interschutz 2026 will take place between the 1st and 6th of June 2026. The event will occur as a live trade exhibition at the Hannover Fairground. The venue does not have strict coronavirus safeguards due to the country lifting its pandemic restrictions.
Preface
Interschutz is a pivotal event for the safety and security industry. It gathers fire persons, rescue services, civil defence and safety specialists in one location. Such include security project engineers, C-suite executives and associates. Many industry-related associations and organisations also visit Interschutz. So do educational institutions and vocational schools. Founded in 1966, Interschutz occurs every five years. Its hosting location is the Hannover Fairground. Because of its importance, Interschutz appeals to numerous professionals. As a result, it receives an impressive audience consisting of safety and security industry members. For instance, one edition featured around 1 500 exhibitor firms and 157 000 visitants. Exhibitors represent countries such as Spain, the United States, India, the Commonwealth of Australia, and Mexico.
About Interschutz in Hannover
Interschutz has an extensive support agenda. Each edition has a central topic that influences the event topics. Among the central sub-events to take place is the extensive exhibition. Other showstoppers include the Summit for the Rescue Services and Civil Protection Symposium. The Demonstration Site, Partner Country Days, and German Firefighting Convention are likewise must-attends. Participants should not overlook the FireFit European Championships and the S-Gard Safety Tour as well.
The leading exhibitors include:
Advancis Software & Services;
AMDOR;
AVK INTERNATIONAL;
Avy;
Ansell Healthcare Europe;
Berliner Feuerwehr;
BGG Deutschland;
BINZ Automotive;
Corpo Volontari Antincendi Boschivi;
Coventry University.
Interschutz attracts safety, security, fire protection, defence, and risk management representatives.
Interschutz Hannover Accommodation
Procure suitable accommodation for Interschutz before all the good deals are taken with Travel 2 Fairs Ltd. All that is necessary is to inform us about the rooms you need, how much you wish to spend, and your desired location. Travel 2 Fairs Ltd manages the rest. Reserve lodgings adjacent to Hannover Fairground and gain valuable access to public transport. We can advise you on the best routes to take to the venue. Aside from affordable hotel accommodation for exhibitions, we also provide transport services. One way to travel to your hotel is to have a rent-a-car wait for you at the airport. Another is to schedule an airport transfer in both directions.
Event information may need to be updated because of the coronavirus pandemic. More information is available from the organiser.
Past Iterations
Interschutz 2015
Interschutz 2015 marked a new participant record for the trade fair. The edition received around 1 500 exhibitor firms and 157 000 visitants. This exceeded the 2010 edition's participant number of 123,266 visitors.
Interschutz 2022
Interschutz 2022 took place as a hybrid event. The event format consisted of a live exhibition and a digital platform. The event took place between the 20th and 25th of June 2022. It marked the successful restart of the trade exhibition after its cancellation in 2020. Over 1 300 exhibitor firms from more than 50 countries showed over 2,600 products and were visited by 85 000 visitants from 61 countries.
786
international exhibitors
104,149
sq m of exhibition area
21,488
international visitors
Our visitors
for the event
Our
Clients