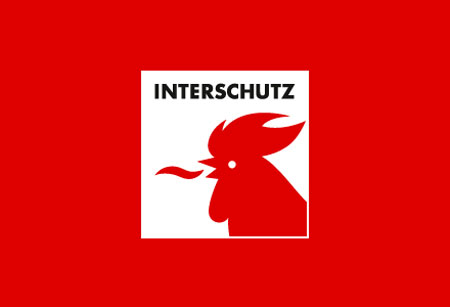 INTERSCHUTZ
(20 June 2022 - 25 June 2022 )
Venue:
Hannover Fairground
Location:
Germany , Hannover
About the
event
COVID Update
The fire and rescue industry will have to wait until 2022 for INTERSCHUTZ to take place. The major international trade fair was postponed due to the coronavirus pandemic. In addition to the many risks, there's also a long planning process and a lot of uncertainty.
As such, Deutsche Messe AG was forced to push the live event a whole year. The pause will also give countries enough time to handle the impact of the pandemic. The new dates are June 20th to June 25th and the venue is Messe Hannover in Hanover, Germany. Health and safety precautions will be in place in order to ensure the health and wellbeing of all in attendance.
Calling Card
INTERSCHUTZ concerns itself with advancements and best practices in civil protection and fire rescue and it's one of the biggest exhibitions on the territory of Europe. It's quite important to note is that the international exhibition is rarely organised. Editions are spaced out every five years, but INTERSCHUTZ compensates with a long program. Messe Hannover welcomes visitors for a total of six days in early June. The event has a strong following among fire and rescue organizations as it is the best place to come together and exchange experience. Not only do trade visitors get access to the newest and best in terms of equipment and vehicles, but have an opportunity to learn better protocols for handling disasters and crisis situations.
Business Potential
As we mentioned, INTERSCHUTZ attracts major organizations. If you're trying to break into the German markets, then you'll be pleased to know that the German Fire Protection Association, the German Fire Service Association and the German Engineering Federation are all well represented. This is in part due to the comprehensive product assortment. The exhibition halls showcase first-aid, emergency and medical equipment, equipment for fire stations, personal protective equipment, fire extinguishing technology, vehicles and security systems. It's not surprising to hear that civil protection personnel, firefighters and rescuers are in the audience, learning about new cutting-edge technologies and equipment. Thanks to the presence of the Demonstration Area, exhibitors have the best chance to present their solutions, equipment and vehicles in the best light.
Did You Know?
Each edition of INTERSCHUTZ has its own leading theme, which unites programming and also shapes how exhibitors will interact with professionals. For the upcoming edition, the theme will be 'Teams, Tactics, Technology – Connected for Protection and Rescue'. The keyword here is connectedness. On one hand, INTERSCHUTZ will explore breakthroughs and applications in the field of digitalisation. On the other, there is focus on the close working relationship between the stakeholder organizations and institutions. Adrenaline runs high during INTERSCHUTZ thanks to a number of exciting competitions. Firefighters who want to prove their athleticism can sign up for the FireFit European Championships and compete in Stair Climb, Run and Hose Advance, Hose Hoist and Stair Descent, Forcible Entry and Victim Rescue.
Your Hotel Room in Hannover
Travel 2 Fairs ltd shows you a rich choice of hotels in Hannover at excellent prices. Bespoke hotel accommodation for trade fairs is the way to go and Travel 2 Fairs ltd is here to lead you to excellent affordable hotel rates for INTERSCHUTZ. It takes one day to send you a list with hotels and get your hotel booking sorted. You're able to book hotels close to Messe Hannover and keep expenses low at the same time. Whether you're interested in high-end accommodation for trade shows or budget rooms, we meet your needs. Travel 2 Fairs ltd also offers additional services like rent-a-car and airport transfers. Transfers can be booked upon your arrival and departure and are either shared or private.
786
international exhibitors
104,149
sq m of exhibition area
21,488
international visitors
Our visitors
for the event
Our
Clients