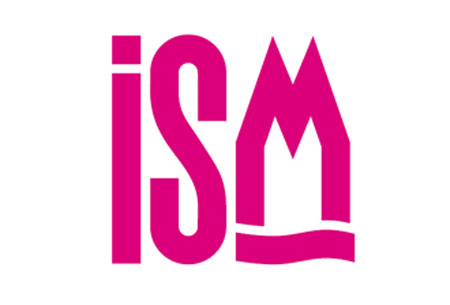 ISM 2024
(28 January 2024 - 31 January 2024 )
Organizer:
Koelnmesse GmbH
About the
event
Update
ISM 2024 will be held between the 28th and 31st of January 2024. Messe Cologne will not feature coronavirus safeguards for the live trade exhibition. This is because Germany has lifted its pandemic restrictions.
Preface
Founded in 1971, ISM (ISM Köln or ISM Köln Süßwarenmesse) is a pre-eminent trade exposition for the F&B industry's sweets and snacks sector. It presents confectionery, sweet, and snack innovations. The annual event is held in Messe Cologne alongside ProSweets Cologne. This allows participants to access new markets, earn recognition and network. This results in over 39 000 attendants from more than 140 nations attending the event. The group includes more than 37 000 visitants. 70% of them represent a foreign country. 93% of the group has direct involvement in acquisition and procurement selections. Additionally, 79% have executive positions. The attendant group also features approximately 1 800 exhibiting companies. 87.5% of them travel from abroad. Additionally, more than 600 correspondents from 27 nations visit the fair. Participants represent nations like the United States, France, Argentina, Egypt, Japan, and Australia. They vary from manufacturers through suppliers to distributors. This includes wholesalers, importers, exporters, purchasers, trade chains, department stores, and hypermarkets. Food services, baked goods shops, cafés, bakehouses, confectionaries, and retailers also attend. So do online food merchandisers, vending machine operators and alimentation scientists. Nutrition chemists and sweets/snack producers likewise visit ISM Köln.
About ISM
Industries such as F&B, food processing, packaging, and wholesale attend ISM. Additionally, the retail, import & export, nutrition, health, distribution and HoReCa sectors attend the trade fair. So do the vending machine, chemical, and agriculture industries.
ISM Köln Süßwarenmesse is a trade fair with a comprehensive support schedule. For instance, one of its showstoppers is the detailed exhibition. It features seven exhibitor sections. These include cocoa-related, sugar confectionary, biscuits, snack fares, vogue & raw snacks, breakfast bites, and gelato. Another must-attend sub-event is the Finest Creation-Hand-Crafted. The ISM Expert Stage, ISM Award, Trend Court@ISM, Halal Market, and Sweet Kitchen should not be disregarded. This also applies to the New Product Showcase, ISM Start-up, and ISM Newcomer Area. The Cologne Coffee Forum and the Sweet Traditions Special Show are also must-attends.
ISM's exhibitor list features a comprehensive range of leading companies. Among them are:
Kaufland;
Kroger;
Metro;
Coop;
Whole Foods;
Edeka;
Aldi;
Carrefour;
Amazon;
Walgreens;

Costco;
Roshen;
Spar;
Billa AG;
Sainsbury;
DM partners;
Mercadona;
REWE;
Toms Confectionery.
ISM Accommodation
Procure suitable accommodation for ISM before all the good deals are taken with Travel 2 Fairs Ltd. All that is necessary is to inform us about the rooms you need, how much you wish to spend, and your desired location. Travel 2 Fairs Ltd manages the rest. Reserve lodgings adjacent to Messe Cologne and gain valuable access to public transport. We can advise you on the best routes to take to the venue. Aside from affordable hotel accommodation for exhibitions, we also provide transport services. One way to travel to your hotel is to have a rent-a-car wait for you at the airport. Another is to schedule an airport transfer in both directions.
Event information might be outdated because of the coronavirus pandemic. More information is available from the organiser.
Past Iterations
ISM 2022
ISM Köln 2022 and ProSweets 2022 occurred as hybrid trade exhibitions between the 30th of January and the 2nd of February 2022. The events comprised a live exposition in Messe Cologne and a digital complement – ISM & ProSweets@home. The renditions' live aspect featured the latest coronavirus precautions. Attendees were required to show documents such as proof of recovery certificates. The events welcomed around 15 000 visitants from 96 nations, with 78% of them being foreign participants. Among the attending countries were Russia, the United States, the Kingdom of Belgium, Turkey, the French Republic, Great Britain, and the Netherlands.
ISM 2023
ISM Cologne 2023 occurred as part of the ISM and ProSweets Cologne – Special Edition. The events were held in Messe Cologne between the 23rd and 25th of April 2023. The iterations did not include coronavirus precautions. This was because of the repealing of the country's pandemic restrictions. The trade exhibitions received 119 exhibiting firms from 23 nations and more than 25 000 visitants from 135 countries.
1,774
international exhibitors
37,000
international trade visitors 
148
countries represented
120,000 m²
exhibition space
Our visitors
for the event
Our
Clients