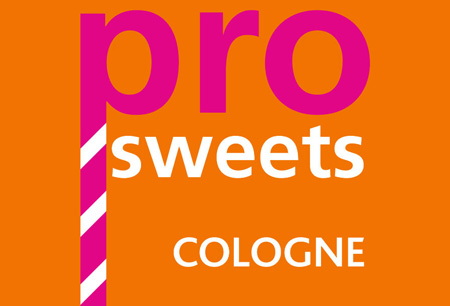 ProSweets
(23 April 2023 - 25 April 2023 )
Organizer:
Koelnmesse GmbH
About the
event
Covid-19 Update
ProSweets Cologne 2023 will take place as a live edition. The event will take place between April 23rd and April 25th at Koelnmesse. Live trade shows continue to be the best way to generate business and push the industry forward, but safety has to come first. The exhibition grounds will follow the latest state coronavirus protective policies. At present, the country does not have strict Covid-19 domestic restrictions or travel limitations. This is due to the improving pandemic situation. As a result, attendees will not be required to follow protocols such as presenting 3G entry documents upon arrival in the country or at the venue.
Introduction
ProSweets Cologne is an annual trade fair that coincides with ISM Cologne. It is a comprehensive trade fair that is hosted by Koelnmesse GmbH and was founded in 2006. The event features innovations in F&B raw materials, packaging, machine, refrigeration, food safety, automation, and other related product segments. It is a must-attend for industry members seeking to expand their knowledge, skills, brand visibility, and business networks. This includes decision-makers such as managing directors, ingredient buyers, packaging materials buyers, production managers, product development experts, supply product and service buyers, quality management and maintenance specialists, R&D experts, sales and marketing specialists, and food traders. This results in over 18,200 participants from over 100 countries attending the annual editions in Messe Cologne. The group includes more than 18,000 visitors, with 70% travelling from abroad. It also features over 200 exhibitors, with 67% representing a foreign country. This includes nations such as Italy, Iran, the USA, and Chile.
About ProSweets Cologne
ProSweets Cologne is a trade fair that is of prime importance to the food and beverage industry. It is also a must-attend for sectors such as food processing, packaging, refrigeration, safety, IT, retail, marketing, agriculture, and distribution. The event features various showstoppers which aid in achieving the event's goals. These include the INGREDIENTS Event Zone, the New Product Showcase, the diverse Guided Tours, and the PACKAGING Special Show. They also feature a comprehensive exhibition. It features the wares of leading companies such as Agriflex SRL, ACMA Spa, Theegarten, DLG eV, Ishida GmbH and Robert Bosch GmbH.
ProSweets Cologne Accommodation
Seek hotels for ProSweets Cologne before all the good deals are taken and land your dream price with Travel 2 Fairs Ltd. Tell us how many rooms you need, how much you are willing to spend, and where you want to be located. Travel 2 Fairs Ltd manages the rest. Book hotels close to Messe Cologne and gain valuable access to public transport. We advise you on the best routes to take to the venue. Asides from affordable hotel accommodation for exhibitions, we also provide transport services. One way to travel to your hotel is to have a rent-a-car wait for you at the airport. Another is to schedule an airport transfer in both directions.
Due to the corona pandemic (COVID-19), trade fair and event information may be obsolete. You can get more information from the organiser.
Past Editions
2022
The 2022 edition of ProSweets coincided with the 2022 edition of ISM. The events took place at Messe Cologne as hybrid events. Such a format change was necessary because of the ongoing pandemic. The events consisted of live exhibitions held at the venue and the digital platform ISM & [email protected] The renditions received around 15,000 trade visitors. 78% of the participants were from foreign countries, showing the importance of the events for the industry. Ninety-six countries attended the events. Among them were France, Russia, Belgium, the UK, the Netherlands, the USA, and Turkey.
343
international exhibitors 
21,000+
international visitors
Our visitors
for the event
Our
Clients