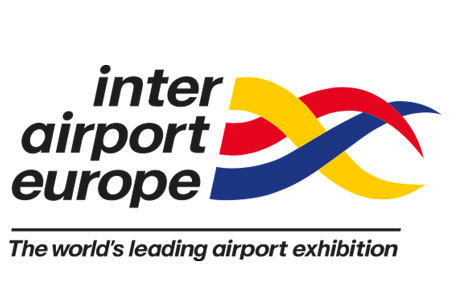 inter airport Europe 2023
(10 October 2023 - 13 October 2023 )
Organizer:
Mack Brooks Exhibitions Ltd
About the
event
Update
Inter Airport Europe 2023 will occur between the 10th and 13th of October 2023. Messe Munich will not incorporate coronavirus safeguards. This is because Germany has countermanded its pandemic restrictions.
Preface
Inter Airport Europe (Inter Airport Europe Munchen/Inter Airport Europe Munich) is an authoritarian biyearly aviation trade fair. It provides information about the industry's latest innovations and best practices. Attendees can also learn about the newest trends and network with business executives. Inter Airport Europe Munchen was founded in 1975. During its renditions in Messe Munich, it attracts approximately 16 000 attendants from 70 countries.
Attendants include manufacturing businesses, supply service providers, and flight support. They also incorporate advertising & media businesses, terminal planners & architects, and aviation counsellors. Airport, aviation traffic management, and cargo terminal operators likewise attend. So do architects, designers, facility directors, ground managers, investors, and IT developers. Military staff, cargo carriers, and system integrators do not overlook visiting the fair. Maintenance, VIPs, passengers, properties, and HoReCa service providers also attend. Local, provincial, and federal infrastructure, regulative, and safety authorities likewise take part. Among the represented countries are Germany, India, the USA, and Australia.
About Inter Airport Europe
As mentioned, various industries partake in Inter Airport Europe Munich. The primary groups comprise the
aerospace
and airport industries. Other sectors include health, safety, and environmental protection. Participants also represent the architecture, construction, and interior design industries. The IT, retail, HoReCa, defence, investment, and real estate sectors likewise attend. Showstoppers include the exhibition, Innovation Awards and the Seminar Programme. The exposition presents the latest wares via its five sectors: interTERMINAL, interRAMP, interDESIGN, interDATA, andinterFUTURE.

The Seminar Programme incorporates distinguished lecturers who will examine preset subjects. The Innovation Awards laud the innovations that will promote the industry's further development. Inter Airport Europe's exhibitor list features various leading enterprises, including:
Siemens;
ACO;
ADB Safegate;
British Aviation Group;
Hofmann GmbH;
Honeywell Building Technologies;
Motorola Solutions Germany GmbH;
ARCOS;
Microsoft;
Schneider Electric.
Inter Airport Europe Accommodation
Procure suitable lodging for inter airport Europe with Travel 2 Fairs Ltd.
All that is necessary is to inform us about the rooms you need, how much you wish to spend, and your desired location. Travel 2 Fairs Ltd addresses the rest. Secure accommodation next to Messe Munich. This will improve your commuting time by gaining invaluable public transport access. We can inform you of the top-quality routes to take to the locale. Apart from reasonable lodging accommodation for expositions, we likewise provide transport services. One travel method to your hotel is to have a rentable car expecting you at the airport. Another is to schedule an airport transfer in both directions.
Event information might be outdated because of the coronavirus pandemic. More information is available from the organiser.
Past Iterations
Inter Airport Europe 2021
Inter Airport Europe's 2021 iteration occurred between the 9th and 12th of November 2021. The rendition occurred as a live trade exhibition and received 10 000 attendants from 79 countries. The hosting location included coronavirus safeguards. This included attendees needing to show documents such as immunisation passports before entry.
476
international exhibitors
31,476
sq m of exhibition area
10,232
international visitors
Our visitors
for the event
Our
Clients