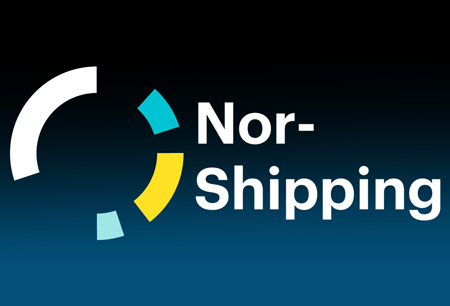 Nor-Shipping 2025
( 2 June 2025 - 6 June 2025 )
Organizer:
Norges Varemesse
About the
event
Update
Nor-Shipping 2025 will occur between the 2nd and 6th of June 2025. The hosting location(s) will not feature coronavirus safeguards. This is due to Norway countermanding its pandemic restrictions.
Preface
Nor-Shipping is a worldwide maritime trade exhibition hosted at NOVA Spektrum. It occurs for four days every two years. It attracts government officials, shipowners, shipyards, technology manufacturers, and maritime organisations. The event receives, as a result, over 30,000 visitors, 300 expert speakers, and more than 500 exhibiting firms from more than 40 countries. Over 80% of the attending are managing executives.
About Nor-Shipping
Various sectors and industries attend Nor-Shipping. These include boat accessories, shipping, ship construction, port instrumentation and offshore engineering. They also feature the marketing, coating, composite materials, logistics, and electronics industries.

The support schedule of the event features a diverse range of showstoppers. Such include the comprehensive exhibition, which features six themes. These incorporate blue economy, IT, safety, shipbuilding, maritime services and propulsion. They also feature sub-events like Young@Nor-Shipping and the Blue Economy Hall. The AfterWork@AkerBrygge is also a remarkable showstopper. The Nor-Shipping Awards and the Ocean Leadership Conference likewise should not be overlooked. The Technical Seminars and the Blue Talks are also noteworthy Nor Shipping sub-events. So are the Startup Lounge, International Ship Autonomy, and Sustainability Summit.

Nor-Shipping's exhibitor list incorporates diverse leading enterprises. Such include:
Helsinki Shipyard;
Honeywell;
Rolls-Royce Power Systems AG;
Qatar Airways.
Nor-Shipping Accommodation
Secure appropriate lodging for Nor-Shipping with Travel 2 Fairs Ltd. All that is required is to inform us about the rooms you need, how much you wish to spend, and your desired placement. Travel 2 Fairs Ltd addresses the rest. Reserve lodgings adjacent to NOVA Spektrum. This will improve your commuting time by gaining invaluable public transport access. We can inform you of the top-quality routes to take to the locale. Apart from reasonable lodging accommodation for expositions, we likewise provide transport services. One travel method to your hotel is to have a rentable car expecting you at the airport. Another is to schedule an airport transfer in both directions.

Event information might be outdated because of the coronavirus pandemic. More information is available from the organiser.
Past Iterations
Nor-Shipping 2022
Nor-Shipping 2022 was a hybrid event between the 4th and 7th of April 2022 at the NOVA Spektrum. It received 592 exhibitors from 34 countries, 900 maritime leaders and over 21 000 visitants from 83 nations. Participants expressed high satisfaction, with many reconfirming their participation in 2023. For instance, 95% of exhibiting will exhibit at the next edition. Likewise, 90% of the visitors reconfirmed their attendance in the next edition. 80% of the attendants were managing executives.
Nor-Shipping 2023
Nor-Shipping 2023 was a live trade exposition held between the 6th and 9th of June, 2023. The iteration occurred at the Oslo Stock Exchange and the Lillestrøm Exhibition Centre. The format received over 50 000 attendants. This included 892 exhibiting firms and 30 000 visitants.
22,500
sq m of exhibition area
846
exhibitors from 47 countries
Our visitors
for the event
Our
Clients