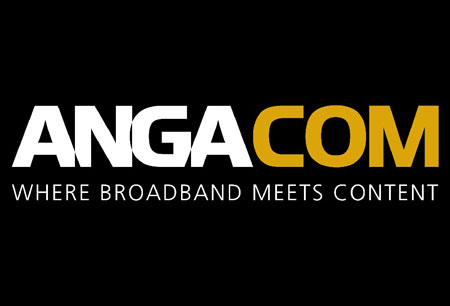 ANGA COM 2024
(14 May 2024 - 16 May 2024 )
Organizer:
ANGA Services GmbH
About the
event
Update
ANGA COM 2024 will return as a physical edition between the 14th and 16th of May, 2024. At present, the country does not have coronavirus restrictions. Thus, Messe Cologne, the hosting location of the event, will also not feature strict coronavirus safeguards.
Preface
The ANGA COM fair (ANGA COM) is a premier cable, broadband, and satellite sector trade exhibition. It is an annual trade event hosted in Messe Cologne and has been occurring since 1998. Initially, it was referenced as the ANGA Cable, with the name remaining until 2012, when it was renamed. The trade fair is one of the pivotal trade shows for the sector due to several reasons. This includes the opportunity to complete various business goals, such as overviewing up-to-the-minute innovative wares, creating business networks, exchanging technical knowledge and studying challenges, and earning recognition. The fair, as a result, attracts over 23 000 participants. Such comprises approximately 500 exhibiting firms, over 21 000 visitants, 250 media spokespeople, 520 system operators and 170 conference speakers. Besides the media industry and operators, attendants include manufacturing business representatives, suppliers, providers of content, consultants, telecommunication organisations and local authority representatives. Around 40% of the visitors have a senior management position and 37% travel from abroad. 56% of the exhibitors represent a foreign country, and 94% will participate in the next iteration. 98% of the group also evaluates the fair's customer contact range as excellent. Around 40 exhibiting and over 80 visiting countries attend ANGA COM, including the United Kingdom, the United States, and the People's Republic of China.
About ANGA COM
The Anga Com agenda features varied showstoppers, such as the 34 expert panels and 16 international ones. The Anga Com Congress is also a must-attend as it discusses the most pending topics, such as the latest IoT challenges, intelligent home innovations or consumer device markets. The ANGA COM Night is also a must-attend.

Among the leading companies that attend as exhibitors, speakers, or visitors are:
Amadys;
Astra;
AVM;
Casa Systems;
CommScope;
GM Plast;
HUBER+SUHNER;
DAZN;
Sky;
Huawei;

Opternus;
Teleste;
WISI;
Deutsche Telekom;
Vodafone;
Telefónica;
Deutsche Glasfaser;
IBS;
Intel;
Schneider Electric;

PYUR;
TDC;
Freenet;
NetCologne;
M-net;
RTL Television;
Discovery;
ZTE.
Such companies represent the consumer electronics, telecommunications, media, IT, entertainment, and broadcasting sectors.
ANGA COM in Cologne Accommodation
Procure suitable accommodation for ANGA COM before all the good deals are taken with Travel 2 Fairs Ltd. All that is necessary is to inform us about how many rooms you need, how much you wish to spend, and your desired location. Travel 2 Fairs Ltd manages the rest. Reserve lodgings adjacent to Messe Cologne and gain valuable access to public transport. We can advise you on the best routes to take to the venue. Aside from affordable hotel accommodation for exhibitions, we also provide transport services. One way to travel to your hotel is to have a rent-a-car wait for you at the airport. Another is to schedule an airport transfer in both directions.

Event information might be outdated because of the coronavirus pandemic. More information is available from the organiser.
Past Iterations
ANGA COM Cologne 2022
ANGA COM 2022 occurred as a live trade exhibition that signified the restart of the trade fair and the sector. It was held between 10-12.05.2022 in Messe Cologne. The site did not feature strict coronavirus safeguards because the country lifted its domestic restrictions in April 2022. The event received over 18 000 participants, including 390 exhibitor firms from 33 countries. The group, furthermore, included 2 500 conference representatives and 170 lecturers. Eighty-two countries were represented, with 37% of the participants travelling from abroad.
ANGA COM Cologne 2023
ANGA COM 2023 occurred as a live trade exposition between 23-25.05.2023. It signified a new attendance record for the event as it received 22 000 visitants from over 80 nations. This represented a 20% increase compared to the 2022 format and a 10% increase compared to the record 2019 one. They examined the wares of 470 exhibiting firms from 35 countries on 25 000 m2.
Our visitors
for the event
Our
Clients