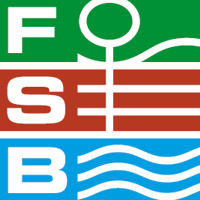 FSB
(24 October 2023 - 27 October 2023 )
About the
event
Update for the Event
FSB 2023 will be held between 24.10.2023 and 27.10.2023. Messe Cologne will not feature Covid-19 safety measures. Germany does not have travel restrictions.
Introduction
FSB
is a biannual trade fair founded in 1969 that takes place alongside
aquanale
. It is hosted in Messe Cologne for four days. It is among the pivotal events for the public space, sports and leisure industries. This is due to the event presenting the latest innovations, trends, and developments. Such include novel equipment, furniture, facilities, and construction.
FSB receives over 16,000 visitors, with 61% representing a foreign nation.
It additionally features
over 800 exhibitors from over 30 sovereign locations
. Attendants include decision-makers from municipal offices. They also incorporate facility managers, architects, engineers, planners, planning office representatives and landscapers. Operators or promoters from municipal sports and leisure facilities also attend. So do investors and housing associations. Hotels, fitness studios, sauna facilities, and camping sites also visit FSB. This similarly applies to sports clubs, sports associations, kindergartens, and senior citizen associations.
About FSB
FSB receives participants from industries such as public services, health, and
sports
. Additionally, it features attendants from the hospitality, financial, construction, and real estate sectors. The engineering, leisure, public space, landscaping
, wellness
, transport, entertainment, and education industries also attend.
Participants can look forward to a comprehensive support schedule during each edition. Its concept features three central foundations. These are multifunctional products, innovative conceptions, and sustainable technologies. These are reflected throughout the programme. Examples include the three theme worlds: Public Space, Movement Infrastructure, and Sports Facilities. They are also represented within showstoppers such as the IAKS Congress. It consists of workshops and talks that discuss the future trends of the public sector. Other notable sub-events include the IOC/IPC Awards and the IAKS Architecture Prizes. Participants should also opt to take part in the BSFH Forum. They should additionally visit the DOSB Presentations.
Leading exhibitors include BASF SE and SODEX International. They also feature Dalla Riva Sportsfloors, CONICA, and Mondo Spa.
FSB Accommodation
Seek hotels for FSB
before all the good deals are taken and land your dream price with Travel 2 Fairs Ltd. Tell us how many rooms you need, how much you are willing to spend, and where you want to be located. Travel 2 Fairs Ltd manages the rest. Book hotels close to Messe Cologne and gain valuable access to public transport. We advise you on the best routes to take to the venue. Asides from affordable hotel accommodation for exhibitions, we also provide transport services. One way to travel to your hotel is to have a rent-a-car wait for you at the airport. Another is to schedule an airport transfer in both directions.
Due to the corona pandemic (COVID-19), trade fair and event information may be obsolete. You can get more information from the organiser.
Past Editions
2021
FSB 2021 and aquanale 2021 took place at Koelnmesse between 26.10.2021 and 29.10.2021. The events occurred as face-to-face exhibitions with strict Covid-19 safety measures in place. The safeguards included attendees needing to show 3G entry documents. The events received over 16,000 trade visitors and 466 exhibitors from 103 countries.
Our visitors
for the event
Our
Clients