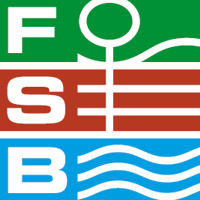 FSB
(24 October 2023 - 27 October 2023 )
About the
event
Covid-19 Update
FSB 2023 will take place between the 24th of October to the 27th of October 2023. The format of the event will be face-to-face, with strict Covid-19 prevention measures in place. The hosting location of the trade fair will be Koelnmesse in Germany. The venue will feature safety measures such as social distancing regulations and mandatory mask-wearing. Attendees must maintain a social distance of 1.5 metres at all times during their visits. They must also wear masks in designated areas such as the exhibition halls.
A Brief Introduction
FSB provides trade visitors from around the world with the full assortment of products, services and technological innovations in the field of amenity areas and sports and pool facilities. Over 800 exhibitors unveil the newest product lines to great enthusiasm in Cologne, Germany and make the trends for the next two years in advance. It pays off to be at this international exhibition and display with the best – not to mention the fact you will be presenting to 26,000 trade visitors, and that is only a starting point!
An Industry Profile
Let us see what makes FSB an industry leader. On one hand, this has to do with the fact that you are able to see the entire value chain in one place and make informed purchases as a meeting place for supply and demand. On the other, it is also promoting new, forward-thinking concepts and ideas as to how public space should be used in cities and how leisure can be fully transformed. There is an incredible assortment of sports and facilities on display – city furniture, leisure park equipment, leisure park facilities, playground equipment, sports park construction, sports park equipment, public swimming pools, recreational facilities and even theme parks. It is all shown here.
Travel 2 Fairs Takes You There
Travel 2 Fairs Ltd has been active in the business travel sector for years and provides you with the hotels for FSB that fit your price range and exceed your expectations. You tell us what you want in your accommodation, and a personal travel assistant makes a list of affordable hotel prices for FSB. Another main part of our hotel service is to locate you close to Koelnmesse, so you are able to spend less time on commuting. We cater to travel budgets of all sizes thanks to our vast network of hotels in the city and are also flexible when it comes to travel groups sizes.
Past Editions
2021
FSB 2021 coincided with aquanale 2021. The events took place at Koelnmesse between the dates of 26.10.2021 and 29.10.2021. The events occurred in the form of face-to-face exhibitions with strict Covid-19 safety measures in place. The safeguards included attendees needing to show 3G entry documents before entering the venue. Such documents included negative test results, vaccination passports or proof of recovery. The event despite the ongoing pandemic received over 16,000 trade visitors and 466 exhibitors from 103 countries.
Our visitors
for the event
Our
Clients