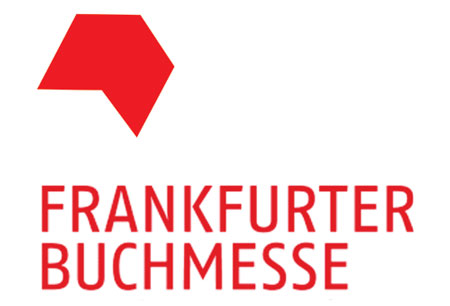 Frankfurt Book Fair 2024
(16 October 2024 - 20 October 2024 )
Organizer:
Messe Frankfurt GmbH
About the
event
Update
Messe Frankfurt will be the location for Frankfurt Book Fair 2024, and strict coronavirus safeguards will not be in place. This is due to Germany removing its pandemic regulations. Frankfurt Book Fair 2024 will occur as an in-person event between the 16th and 20th of October 2024.
Preface
The Frankfurt Book Fair (Buchmesse) is the leading book trade show for the publishing industry. Founded in 1949, the international Frankfurt Book Fair is the location for the sector to network, discuss ideas and gather knowledge. The trade exposition takes place in Messe Frankfurt, one of Frankfurt's leading venues. The Frankfurt International Book Fair is the meeting location for many professionals, ranging from writers and publishers to education specialists and academics.

The Frankfurt Book Fair's participation rate often exceeds 250 000 attendees. For example, one edition accommodated 7 503 exhibitors and 10 000 media agents. It additionally received 285 024 visitors. The fair receives 110 countries, including China, the UK, the USA, and the Argentine Republic.
About Frankfurt Book Fair
The Frankfurt Book Fair is a show that can help professionals gain recognition. Furthermore, it can aid them in maintaining contacts and forming new ones. The Frankfurt Book Fair can assist specialists in completing such goals via its programme. This includes the comprehensive exhibition that allows the publishing industry to showcase its latest additions. This includes presenting wares via several collective stands. These include Independent Publishers, Audiobooks, Stationery & Gifts.
The Independent Publishers Stand is where independent German-speaking publishers show their latest titles. Each publisher can present up to 24 book selections, ranging from fiction to specialised books. The Audiobook Collective Stand is a presentation zone for audiobook bestsellers and new releases. The Stationery & Gifts Stand is the presentation hub for products such as stationery.
The Frankfurt Book Fair likewise features a sub-event, the Literary Agents and Scouts Centre, where agents can network. Another event of interest is the Frankfurt Academic. It is an exposition area for scientific and educational publishing topics. The event allows professionals such as librarians to learn about publishing options. They can also learn about innovations and trends related to information management.
The Frankfurt Authors is the leading event for bloggers, writers, and self-publishing specialists. It is where such professionals can exchange information and further their specialist knowledge. Generally, the zone's topics include advice about blogging and book-writing livelihoods. Often, such subjects receive mention in interactive webinars and live workshops. Writers, publishers, and bloggers can likewise attain recognition via the Book Blog Award.
Another event of interest is the Frankfurt EDU. It is an event where education specialists can discuss the education sector's future. This includes the potential and challenges of using technology in education. The zone is the meeting location for EdTech companies and publishers.
Another event in Frankfurt Buchmesse's support programme is the Frankfurt Kids. It is the meeting location for professionals working in children and youth literature. The Frankfurt Kids frequently feature the latest highlights and trends as topics. Examples include the latest information about children's media and early childhood education.
The New Generation is similar to the Frankfurt Kids sub-event. It provides insights into the youth and young adult age groups. This includes learning about new media trends during the event and exchanging information with leading BookTubers. The sub-event furthermore provides an opportunity to gain recognition via the Frankfurt Young Stories Contest. This is a writing contest where up to five winners can earn a monetary prize and a writing workshop participation opportunity.
The Frankfurt Book Fair's exhibitor list often features companies such as:
Penguin Random House;
Simon & Schuster;
Hachette;
Scholastic;
HarperCollins;
Macmillan;
Ingram;
Taylor & Francis;
Springer Nature;
Spotify;

TikTok;
Holtzbrinck and Bonnier;
Ganske Group;
Aufbau;
C.H. Beck;
Diogenes;
DuMont;
Klett-Cotta;
Hanser and Suhrkamp;
Kurt Wolff Stiftung;

Academic Language;
Verlag Europa-Lehrmittel;
Magic Cat Publishing Ltd;
Palazzo Editions Ltd;
P.R. Books Ltd;
Independent Publishers;
Giorgio Nada Editore;
SAGE Publications Ltd;
Oxford University Press;
Merriam-Webster.
Several industries attend the fair, including media, education, book publishing, printing, and film.
Frankfurt Book Fair Accommodation
Procure suitable accommodation for Frankfurt Book Fair with Travel 2 Fairs Ltd. All that is necessary is to inform us about the rooms you need, how much you wish to spend, and your desired location. Travel 2 Fairs Ltd manages the rest. Reserve lodgings adjacent to Messe Frankfurt and gain valuable access to public transport. We can advise you on the best routes to take to the venue. Aside from affordable hotel accommodation for exhibitions, we also provide transport services. One way to travel to your hotel is to have a rent-a-car wait for you at the airport. Another is to schedule an airport transfer in both directions.
Event information might be outdated because of the coronavirus pandemic. More information is available from the organiser.
Past Iterations
Frankfurt Book Fair 2021
Frankfurt Book Fair 2021 occurred between the 20th and 24th of October 2021. The face-to-face exhibition incorporated strict coronavirus safeguards. The iteration signified the event and book publishing industry's triumphal restart after the onset of the pandemic. The iteration featured 36 000 visitants, 37 500 readers, 2 013 exhibitors and 2 500 media representatives. One hundred and five countries participated in the trade exposition.
Frankfurt Book Fair 2022
Frankfurt Book Fair 2022 took place between the 19th and 23rd of October 2022 in Messe Frankfurt. The venue did not include coronavirus safeguards because Germany removed its pandemic restrictions. The attendant group comprised 180 000 visitants, 6,400 media representatives, and over 4,000 exhibiting firms, who represented 95 countries.
Frankfurt Book Fair 2023
Frankfurt Book Fair 2023 occurred as a live trade exposition between the 18th and 22nd of October 2022. The event was held in Messe Frankfurt, with the Guest of Honour being Slovenia. The event received 215 000 visitants from 130 nations, more than 4 000 exhibitants from 95 countries and over 7 000 media specialists. The format's public visitation days featured a 30% increase compared to Frankfurt Book Fair 2022.
110
represented countries
10,000
media representatives
Our visitors
for the event
Our
Clients