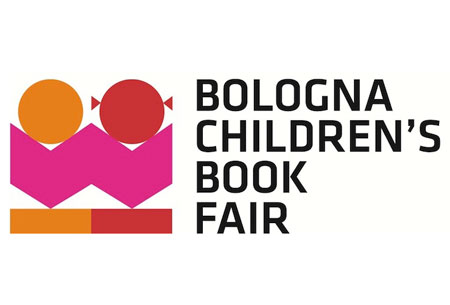 Bologna Children's Book Fair 2024
( 8 April 2024 - 11 April 2024 )
About the
event
Update
Fiera Bologna is preparing for the Bologna Children's Book Fair 2024 which will occur between the 8th and 11th of April 2024. The event will be held without implemented coronavirus safeguards. This is due to the country countermanding its pandemic restrictions.
Preface
The Bologna Children's Book Fair (BCBF) is one of the publishing industry's leading trade fairs. It is an annual event that occurs in Fiera Bologna. It attracts diverse participants such as publishers, writers, transcribers, and literary agencies. Virtual media experts, teachers, critics, and distributors also attend the fair. Additionally, editorial directors, consultants, app creators, and audiobook experts take part. Booksellers, packagers, printers, librarians, and end users attend the fair. This results in a participation rate of over 1 000 exhibiting firms from 90 countries. Additionally, the event receives over 20 000 visitants. This includes one record-setting rendition, which featured over 75,000 attendees. The BCBF is a trade fair that provides over 250 sub-events. They enable participants to achieve goals such as exchanging ideas, networking, showcasing products, and earning recognition.
About the Bologna Children's Book Fair
Various sectors attend the BCBF. These include libraries, books, publishing, and printing segments. The education, hobbies, gaming, mass media, IT, services, and health industries also attend. The event features a diversity of sub-events. Examples include various awards, such as the Bologna Ragazzi Award and Bologna Ragazzi Cross Media Award. The fair also includes expositions such as the Illustrators and Books on the Move. Attendees can also visit the Illustrators, Translators Centre, Comics Corner, Booksellers Lounge, Literary Agents, and Teachers' focus zones. The fair also presents the wares of leading companies such as:
Hasbro;
HarperCollins Publishers;
LEGO® Books;
Lonely Planet;
Oxford University Press;
PONS GmbH;
Curtis Brown;
Writers House;
The Bent Agency.
Bologna Children's Book Fair Accommodation
Procure suitable accommodation for BCBF with Travel 2 Fairs Ltd. All that is necessary is to inform us about the rooms you need, how much you wish to spend, and your desired location. Travel 2 Fairs Ltd manages the rest. Reserve lodgings adjacent to Fiera Bologna. This will improve your commuting time by gaining invaluable public transport access. We can inform you of the top-quality routes to take to the locale. Apart from reasonable lodging accommodation for expositions, we likewise provide transport services. One travel method to your hotel is to have a rentable car expecting you at the airport. Another is to schedule a two-way airport transfer.
Event information may be out-of-date due to the pandemic. More information is accessible from the organiser.
Past Iterations
Bologna Children's Book Fair 2022
The 2022 edition of the Bologna International Children's Book Fair took place as an in-person event at the Fiera Bologna. The hosting dates were set between the 21st and 24th of March 2022. Coronavirus safeguards were implemented at the venue. This included attendees needing to show 3G entry documents, such as proof of recovery. The edition received 1 070 exhibiting firms from 90 countries and 21 432 visitants. Over 300 journalists also attended the edition, which marked the successful restart of the event.
Bologna Children's Book Fair 2023
The 2023 iteration of the event received 1 456 exhibiting firms from approximately 90 nations and 28 894 visitants. This signified a 35% increase compared to the previous iteration. A total of 325 sub-events were held during the hybrid trade exhibition held in Fiera Bologna. The complementary digital platform received 2 million website views, 800 illustrators from 70 nations, and 200 000 participants with 60% engaging from abroad. The social media communities comprised of 80 000 Facebook, 90 000 Instagram, and 10 000 LinkedIn followers. Over 750 media experts (35% of them from abroad) representing 33 countries attended the event.
over 80
represented countries
Our visitors
for the event
Our
Clients