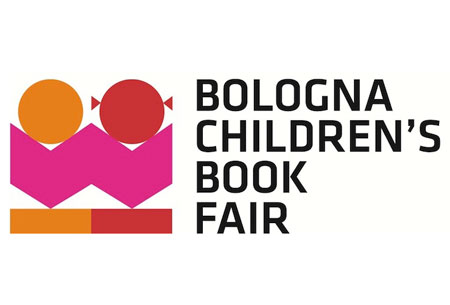 Bologna Children's Book Fair
(21 March 2022 - 24 March 2022 )
Location:
Italy , Bologna
About the
event
Covid-19 Update
Organisers have cancelled the in-person edition of Bologna Children's Book Fair 2021 due to the uncertainty and risks associated with the coronavirus pandemic. However, this doesn't mean you will miss anything because organisers are bringing a packed digital program from June 14th until June 17th.
This will keep the conversation going while Fiere Bologna is preparing for a physical edition in 2022. You can start planning your visit for March 21st – March 24th, 2022. Bologna Children's Book Fair 2022 will be held amidst a strict COVID-19 prevention plan at the exhibition grounds. You can expect only the highest standards for hygiene.
Calling Card
Bologna Children's Book Fair is where you come to learn about the latest publishing trends in children's literature, both at home and around the world. The book fair is a world-class event with big clout and excellent opportunities to sell rights and break into new publishing markets. The fair is scheduled every single year during springtime to kick off the year on a powerful start. Based in Bologna, Italy, each edition runs for a total of four days at Bologna Fiere. Children's literature goes hand in hand with illustration, which is why a great part of Bologna Children's Book Fair is devoted to illustrators. Authors make appearances to connect with industry professionals and also launch new titles alongside their publishers.
Business Profile
There are multiple opportunities to consider in making money at Bologna Children's Book Fair. Yes, there are rights and illustrations to sell, but also licensing and multi-media as well. The fair attracts a large crowd coming from every corner of the publishing industry such as literary agents, translators, licensors and licensees, illustrators, mobile developers, graphic designers, printers, distributors, audiobook professionals, teachers and librarians. So who are the publishers and other exhibitors at the book fair? Alice Jeunesse, PICUS, Ballon Media, Ediciones Liebre, Somebooks and Panamericana Editorial are only some of the names involved. Of course, you have a good number of European exhibitors and visitors from Italy, Belgium, Germany, Austria, France and Croatia, but also presence from South Korea, Chile, the Ivory Coast, India and New Zealand.
Did You Know?
The Bologna Children's Book Fair is where 32 awards are handed out each year, which makes the book fair a lively and competitive space for publisher. Perhaps most important and coveted of all awards is the Bologna Prize for the Best Children's Publisher of the Year. Another thing to note here is that the book fair does a lot to facilitate business and connect professionals together. Some of these efforts and ventures can be seen in special features such as BolognaBookPlus. It is aimed at the wider publishing industry including a copyright training course and a translation workshop. Visitors can also benefit from an all-digital platform called Open Up – The BCBF Skill Box, which aims to connect and educate professionals from all corners of the world.
Your Hotel Room in Bologna
Make your hotel booking for Bologna Children's Book Fair ahead of time and find your perfect hotel in Bologna through Travel 2 Fairs ltd. Our database has hostels, hotels and apartments all over the city at difference price points. Travel 2 Fairs ltd delivers hotels close to the Bologna Fiere that match your needs, cut down your commute and minimizes expenses. We position you close to public transport service and tell you the best routes to use, so you enjoy a short commute. You don't need to go somewhere else to book a rent-a-car, because we have reasonably priced options waiting for you. Another service in our portfolio is airport transfers. Clients rely on us for transfers upon arrival and departure.
over 80
represented countries
Our visitors
for the event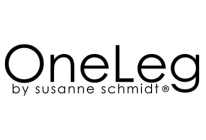 We are very satisfied with your service, and will contact you next time we need your help.

Fernando Nunez
Petit Palace Italia - Gran Via
Thank you, Ms. Tess Nolan. Very polite.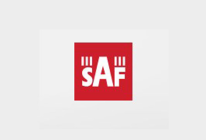 Hello,
Thank you for your email and services. Indeed my colleagues have come back and are very satiesfied with their visit.
Also we have learned the lesson and knowing that we may be going to the IBC2020, we are thinking of making a very early booking. Is that possible?
What options you can provide, it can include the Olympic Hotel, as they were satisfied, but also other similar options close to RAI.
Looking forward to your answer,
Ieva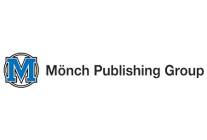 Megan Moore was grand to work with... We had on-off-on again hotel guests. She found the highest quality hotel at the lowest price for us in a popular Paris neighbourhood - 5 stars at 2 star prices! Megan also found some great deals for us in other tier one cities as well - low prices, high quality - during peak exposition times. Will certainly use her again!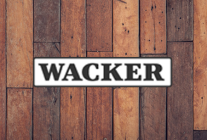 Dear Megan,
Wishing a great start to 2019 in Health, Happiness and Wealth!
My sincere apologies for the late reply as I headed for my holidays on return and just back last Friday to office.
Well, everything were great during my stay in Langham with a room's view of Pearl River and awesome facility. Plus point with walking distance (5mins) to subway station and 10 mins stroll to the exhibition centre.
My greatest appreciation to you for all the coordination and arrangement for the hotel reservation!
Have a happy Monday!
Thank you
Best regards,
Salvia Omar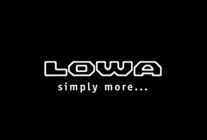 Scott
The Westbridge Hotel
DSEI
Tom Many thanks for your e mail. I have left some feedback with the hotel but I thought the hotel was excellent, the staff were friendly and helpful, the gym was usefeul & the food was excellent. In terms of location it was perfect. I would definitely recommend the hotel for future stays. 5 stars from me & if it is good enough to accommodate both Robbie savage and Howard Webb then it was good enough for me. In terms of your service you provided it was excellent and hassle free – it takes the stress out of looking for hotels. Are you a partner for the accommodation side of DSEi as we will probably look to exhibit in 2017 – I would love to stay at the hotel again but recognise that you can only book maybe 10 – 12 months in advance ?
Regards Scott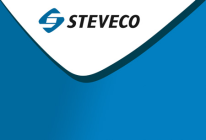 Dear Tom,
The Maritim Hotel Bremen was very nice accommodation. Could you book it for next year May 21.-23. during Breakbulk Europe 2019. Five rooms like this year. I´m waiting for your reply.
Best regards Eija Suntio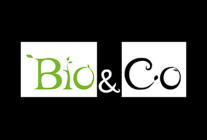 Dear Tom,
We had a good stay. The hotel is clean and people are friendly and helpful but it is really very old fashioned! The furniture and decoration 1970, could become very fancy again in a few years maybe? I recommend to take your own body wash etc with you while theirs isn't good quality. Breakfast is very correct Have a nice day and I will certainly contact you again for a next fair.
Best regards
Martine Achy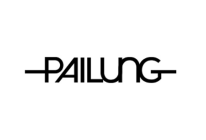 Mr Kent Hsieh
Doubletree By Hilton Milan
SIMAC
Hi Megan,
I like it a lot, near by the fair, with a link to center, very cozy.
Best Regard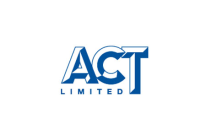 Hi Megan,
"Our selected apartment for the EMO 2011 exhibition was of a very high standard of cleanliness. Ideally situated, a short stroll from the main railway station. The owner was present at our pre-arranged arrival time and was more than helpful in making our stay a very pleasant experience. Overall the standard of service was excellent, with all arrangements made on our behalf to make the whole visit efficient and enjoyable. ACT will be happy to use you companies services for our next trip abroad. Good luck with the new web site and ventures"
Best Regards Denis Houghton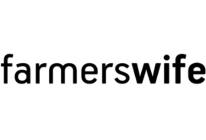 Ms. Pía Hartwig
Hampshire Hotel - Eden Amsterdam
IBC
Hi Tess,
hope you are fine, we really enjoyed our stay in the Hotel we had in Amsterdam for IBC Show this year
So we would like to check prices already for next year, same hotel could you do me this favor?
Muchas Gracias!
Kind regards!
Pía Hartwig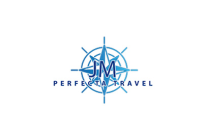 Matea Jeric
Citadines Kurfurstendamm Berlin Aparthotel
ITB BERLIN
Dear Brian,
Thank you for your email and please note that we have been very happy with accommodation during ITB.
With very best regards,
Matea Jeric
Executive director Perfecta Travel Croatia
Our
Clients