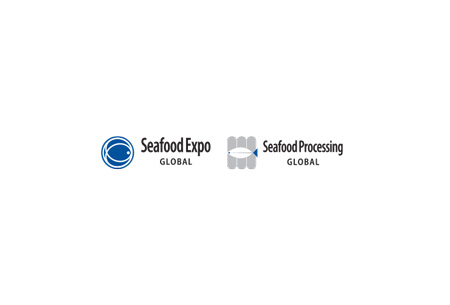 Seafood Expo Global 2024
(23 April 2024 - 25 April 2024 )
Organizer:
Diversified Communications
About the
event
Update
Seafood Expo Global 2024 will occur between the 23rd and 25th of April 2024. Fira de Barcelona will not incorporate coronavirus safeguards. This is due to Spain countermanding its pandemic restrictions.
Preface
Seafood Expo Global (Seafood Expo/Seafood Expo Barcelona) is a pre-eminent aquaculture trade exhibition. It is held for three days every year and has been occurring since 1993. It coincides with Seafood Processing Expo. Furthermore, it presents the latest market trends related to aquaculture and food & beverage.
The event receives diverse participants. Such include distributors, hoteliers, importers, exporters, wholesalers, and owners. They also incorporate executive purchasing managers, processors, manufacturers, and caterers. Proprietors and private label programme buyers likewise attend. Equipment and packaging buyers, as well as high-volume purchasers, also take part. They represent airline businesses, taprooms, lodges, voyage lines, government, and military organisations. They also represent grocery stores, hospitals, supermarkets, restaurants, resorts, and fast-food chains.
As a result, Seafood Expo receives over 30 000 attendants. This incorporates over 1 000 exhibiting firms from more than 70 countries. It also includes more than 26 000 visitants from over 150 nations. Such include the Argentine Republic, Canada, the Kingdom of Belgium, India, and Papua New Guinea. Of this diverse participant group, 83% have procured new products or suppliers. 75% of the visitors intend to make purchases after attending the expo. Also, 82% have influential purchasing decision roles.
About Seafood Expo Global
Seafood Expo Global receives attendants from various industries. The predominant groups are beverage & food, food processing and packaging. They also include the aquaculture and fisheries sectors. The groups are complemented by the wholesale, HoReCa and manufacturing industries. Furthermore, the fair is attended by the import, defence, health, and aerospace sectors.
Seafood Expo incorporates various showstoppers. These include the over 70 Country Pavilions comprising the exhibition. They furthermore encompass the Seafood Excellence Global Awards and the Key Buyer Program. The Conference Program is also a must-attend. The various Special Events are likewise invaluable.
The Seafood Expo Barcelona attracts many leading companies, such as:
Pacific Seafood Group;
Diavena;
Karat Caviar;
Global Aquaculture Alliance;
Pro Fish Association;
Aldi;
Auchan;
Bidfood;
Brakes;
Coop;
Costco;
Delhaize;

Foodbuy Foodservice;
Groupo Eroski;
HelloFresh;
Kaufland;
Lidl;
Loblaw;
Marks and Spencer;
Metro;
Ocean Basket;
Sodexo;
Sysco;
Transgourmet.
Seafood Expo Global Accommodation
Procure suitable lodging for Seafood Expo Global with Travel 2 Fairs Ltd. All that is necessary is to inform us about the rooms you need, how much you wish to spend, and your desired placement. Travel 2 Fairs Ltd addresses the rest. Reserve lodgings adjacent to Fira Barcelona. This will improve your commuting time by gaining invaluable public transport access. We can inform you of the top-quality routes to take to the locale. Apart from reasonable lodging accommodation for expositions, we likewise provide transport services. One travel method to your hotel is to have a rentable car expecting you at the airport. Another is to schedule an airport transfer in both directions.
Event information might be outdated because of the coronavirus pandemic. More information is available from the organiser.
Past Iterations
Seafood Expo Global 2022
Seafood Expo Global 2022 occurred between the 26th and 28th of April 2022. It was held for the first time at the Fira de Barcelona. Seafood Expo Barcelona 2022 featured 1 550 exhibiting firms from 76 nations and over 26 000 visitants on 39 847 m2.
Seafood Expo Global 2023
The 2023 iteration signified a new participation record for the event. It featured more than 33 000 visitants (24% compared to the previous rendition) and 2 078 exhibiting firms from 87 nations on 49 339 m2. Fira Barcelona did not feature coronavirus safeguards because Spain countermanded its pandemic restrictions.
1850
Seafood Expo Global exhibitors
36,000
sq m of exhibition area
Our visitors
for the event
Our
Clients