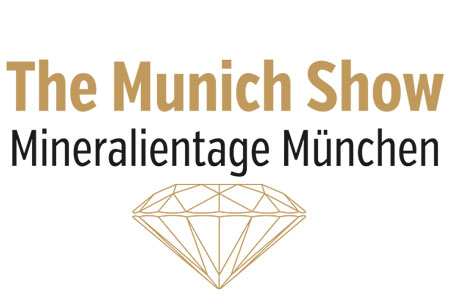 The Munich Show - Mineralientage
(30 September 2022 - 2 October 2022 )
Location:
Germany , Munich
About the
event
Event Announcement
The hosting dates for Munich Gem and Mineral Show 2022 are between 30.09.2022 and 02.10.2022. The event will take place at Messe Munich, West Entrance. As the show will be in-person, a stringent Covid-19 prevention plan will be implemented. The following measures will be included in the safety plan:
All attendees, including stand builders, service providers, and partners, are required to register their contact information, which includes their first and last names, address, phone number, and email address. They must also wear a medical mask or, in the case of visitors, an FFP2 mask at all times.
Visitors to the fair can enter after showing proof of recovery, vaccination, or the absence of a COVID-19 infection. They must submit a digital vaccination passport, a digital recovery document, or negative test results in order to complete the task. The documents must be no more than 180 days old at the time of the fair's start.
If the test results are negative, attendees can submit their documents up to 24 hours before the event. A rapid antigen test, PCR test, or on-site rapid antigen test are all examples of negative test results. Providers of such documents must keep in mind that the tests are only valid for 24 hours. Attendees must retake the tests at a testing centre to renew the validity of their status. The dedicated corona test centre at the Messe Munich or one of the specialised laboratories in downtown Munich are two options. When staying in the city, attendants can also inquire about the nearest centre.
Participants of the fair should note that Germany has implemented travel restrictions. Due to these regulations, they must present upon arrival in Germany documents such as negative test results. They may also be required to quarantine for a certain amount of days, depending on their departure country.
Calling Card
The Munich Show is Europe's largest fair for minerals, and jewellery. The show exhibits over 3 days various high-quality minerals and fossils and meteorites. Besides gems and fashion ornaments, attendees can also buy raw materials and technology. This includes for instance fossils, new engraving or polishing tools, and others. The fair provides attendees ample B2C and B2B opportunities through its diverse program. For example, retailers can form connections by visiting certain areas. The event is among the leading ones for Munich and takes place at Messe Munich.
Business Profile of the Event
The Munich Show is the leading event for many sectors related to jewellery and mining. For instance, gemstone suppliers and manufacturers look forward to the fair. This is because the event can help them find clients. The trade show is also the location for designers to showcase their collections. The Show furthermore helps mining company owners to expand their business. Many international institutes and museums visit to find valuable specimens. Companies such as the Kunugi S.L.U. Rafael Arquillo is often among the attendees of the fair. Likewise, enterprises such as A.R. Cristais Boamound attend.
Did You Know?
The Munich Mineral show has several goals. These include networking between suppliers, manufacturers, designers, the public, and others. Also, the trade fair aims to expand the knowledge of attendees. For the task, organisers provide areas showcasing the latest trends or information. The event often includes workshops for developing various skills. The event furthermore acts as a purchasing and retail platform. The event can also serve as a promotional location for aspiring jewellers and artists. The event also can help in inspiring the public through different exhibitions.
Four categories create the base for Munich Show's program. Each category showcases a certain aspect of the 2 main sectors. For instance, Fossil World shows high-quality fossil specimens. Various special areas also showcase high-quality specimens. These include the Mineral Pavilion, which will exhibit minerals with exclusive collector's value. Another such area is the Alpine Minerals. At this site, attendees can examine summer finds of the "Strahler" from the Alps. Gemworld Professional will be a specialised trade area for jewellery and gemstone resellers. There will furthermore be a wide range of hosted by leading figures.
The trade fair can be quite helpful for specialists from the mining and jewellery sector. These include those who work in the metal production, trading and investing branches. Mineralogists and gemmologists as well as museum curators should also opt to attend. Specialists in the Arts & crafts sector and the fashion industry can benefit as well. The watch industry and interior design should not overlook attending the trade fair.
Aspiring companies or designers have quite a few areas and aspects of the fair to look forward to. For example, junior jewellers can take part in the Young Designers Corner. This is an international competition which can help them in gaining recognition. They can also showcase their creations at the Young Jewellery - a trending area. Registered retainers and starting businesses can find expansion opportunities at Gemworld Connect. This is a specialist area open only to them for the duration of the fair.
Your Hotel Room in Munich
Invest in your business trip with hotel accommodation selected for your specific need. Travel 2 Fairs Ltd works with you to send you hotels in Munich with an ideal location and price tag. You can select the hotel offers that work best for you and place you near Messe Essen for a quicker commute. We have long worked with large groups, so you can query for parties of twenty people and more. The entire registration process takes up to a day, and you can leave all details to us. Also, Travel 2 Fairs Ltd assists with logistics as well. You can request a rent-a-car or an airport transfer in both directions, whether it is private or shared.
Logistics
The Munich gem and Mineral Show lasts for 3 days and takes place at the Messe Munich every year. Münchner Mineralientage Trade Fair GmbH is the organiser of the fair. Opening times for the event include 9 am and 6 pm every day. Public visitors should note that Friday will be the trade-professional-only day. Messe Munich is accessible via car, tram, bus, airport shuttle, train, and taxi from all areas of the city. Travelling times are rather brief. For example, it would take 20 minutes to reach the venue from the city centre by car or public transport. Likewise, the journey from the central railway station to the messe is 25 minutes. The venue is also close to the city's international airport. When travelling by car, attendees will reach the messe in 30 minutes. Munich is a large metropolitan city with over 500 hotels and restaurants. Among the recommended neighbourhoods is the Altstadt (Old City). As alternatives, visitors can sleep and dine in Isavorstadt, Maxvorstadt, and Haidhausen.
Audience and Statistics
The Munich Mineral Show attracts over 1250 exhibitors and over 40 000 visitors. Attendees represent around 60 countries. Among them are Germany, Austria, India, Afghanistan, Russian, Brazil, Japan, and others. Trade delegates from various industries and sectors visit the event. These include specialists from the mining sector and the jewellery industry. This also features related sectors like metal production, investing and trading. There are furthermore delegates from the fashion sector, such as designers. Institutes that specialise in minerals, fossils, or gems also attend. Many of the representatives are important decision-makers. Such include directors, managing directors, owners, or suppliers.
Past Editions
2021
The Munich Mineral Show 2021 included the Young Designers Corner. This was an international competition for junior jewellery designers. The Gem World sub-event also featured a new concept and industry statement. This included the novel Gem World Showcase, which was an open stand exhibition held within the area for professionals. There were also large showcases available in the public area of the venue. A consumer campaign with integrated regional retainers ran alongside the two exhibitions. The Munich Mineral Show 2021 featured over 300 exhibitors and approximately 30,000 visitors. The rendition took place at Messe Munich amidst strict Covid-19 prevention measures. This included precautions such as the 3G entry policy. Participants had to show negative test results or proof of recovery/vaccination before entering the venue. The event marked the successful restart of the gem industry.
50.000+
sq m of exhibition area
Our visitors
for the event

Roee yaniv
Sheraton Dusseldorf Airport Hotel
ProWein
Excellent hotel and breakfast. Service and reception was great. Fair was less crowded but good enough.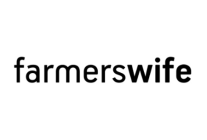 Thanks to Tess,
we had nice time in Hotel City Garden in Amsterdam. Especially thanks for the room upgrade we got!
Many thanks...

Katie Gray
Premier Inn London Docklands ExCel
DSEI
Just want it to be highlighted to your company how hard you work and that it should not go unnoticed. We have had so much bad luck in the past with accommodation in London, so it is so reassuring to have someone like you who has helped us – I will be sure to use you always going forward as customer experience is everything and you have nailed this ☺
Thank you again – what a credit to your team
Katie Gray
Events & Marketing Manager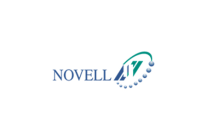 Dear Tom,
The hotel is good, clean and the people also so kind, I am satisfied with the hotel even though the room is small
For next event in CphI 2020 Milan, do you have any suggestion for the hotel?
Thank you!
Best Regards,
Inge Kartono, MD
International Marketing Manager

Steven Hecht
Novotel Cannes Montfleury
In summary, the Montfleury did a really good job. Service was prompt, professional and the obvious cultural differences aside, I wouldn't hesitate to recommend it. Room had a very nice balcony.
Best,
Steven Hecht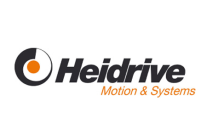 Hi Megan, thank you for your great support. Everything was fine in the hotel we booked.

My son and myself were very satisfied with Alphe-Hotel Garni. The rooms were very convenient and the breakfast was also excellent. You can offer this hotel for other people, too, they`ll be satisfied, too. The S-bahn station Ditzenbach/Sternberg could be reached in 5-7 minutes. (walking) Thank you for offering it to us. I don`t know when my next trip will be, that time I`ll call you for your help.
All the best,
Margit Margit Gruber-Torok DS Budapest Kft- Hungary Alpha-Hotel Garni hotel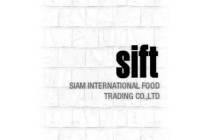 Dear Christine,
Thank you for email. Everything went well during our stay. The hotel allowed early check-in. Room is new and clean, but is too small, and the hotel is located in good location as it is convenient to public transportation and walking distance to the old town. Only few points, it's a bit noisy surrounding(from the road), especially at night. The room does not seal and not well sound protected. With the room rate it would be good if the hotel served BF. Thank you.
Best Regards,
Pisit C.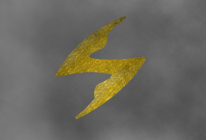 Good morning,
our team spent one week in Hotel Manin in Milan for Eicma 2015. Service, rooms, assistance really outstanding. Many compliment to Go Fair to meet our several request always on time - great organization and staff. Hotel Manin and Go fair will be the reference for next year.
Thank you!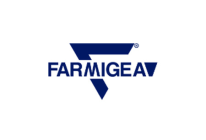 we used this service for 3 years in a row and it has always been great, effective and fast: we have been allowed to change some names of the guests and to book further rooms without any delay.
The hotel selected had a great position near to the station stop and just 15 minutes by train from the Fair. The rooms were cute and cleaned and the personnel at the desk well prepared and quick.
We are very happy and satisfied.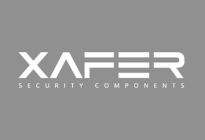 Ilenia Flaim
The Westbridge Hotel
IFSEC
The hotel is not really very close to the fair and rooms are quite small. But the level is however high and the staff is really nice and helpful.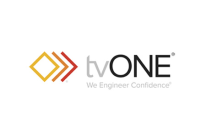 Hi Tom,
Thank you for your continued support throughout out booking process and even afterwards 😊
The stay was great, and I will be sure to keep in touch for future bookings.
Thanks again,
Rachael
Our
Clients