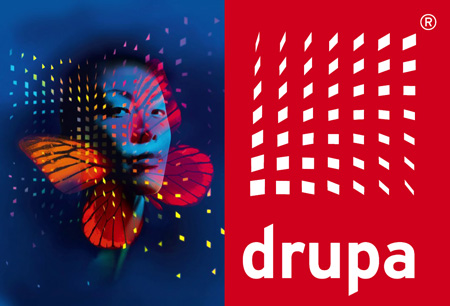 Drupa
(28 May 2024 - 7 June 2024 )
Location:
Germany , Düsseldorf
Organizer:
Messe Dusseldorf GmbH
About the
event
Update for Drupa
Messe Düsseldorf GmbH has announced the dates for Drupa 2024. The event will be hosted between the dates May 28th 2024 and June 7th 2024. The venue will not implement stringent Covid-19 protective measures. This is due to the removal of the country's pandemic-related restrictions.
Drupa - letter of introduction
Drupa is a leading event that attracts over 260,000 attendees from eleven industries. It is the meeting location for global business leaders and executive decision-makers. It is also the central presentation stage for the latest trends, solutions, and innovations. The trade fair represents all sections of the value chain, including cross-media. It also showcases wares related to the attending vertical markets. This allows attendees to learn about and invest in the newest products and processes. Drupa is an essential networking hub that promotes first-class knowledge and idea exchanges. It furthermore provides inspiration and valuable insights. Messe Düsseldorf hosts Drupa once every four years. The editions usually take place in even years, which allows the fair to serve as a trend barometer. Drupa is held for eleven days. It features a diverse schedule that promotes the completion of many business goals. It also features a high rate of participating executives. 75% of attendees have a decisive or co-decisive role in investment decisions. A total of 183 countries representing six continents attend the trade fair.
Drupa - exhibitors and trade visitors
Drupa receives participants from a diverse range of sectors. It is an event that is essential to the printing industry as well as many vertical markets. This includes consumer goods, food & beverage, pharmaceuticals, and electronics. Representatives from the banking, packaging and security sectors attend as well. The logistics, interior design, and luxury goods industries also take part in the event. The cosmetics, medical, marketing and publishing sectors likewise visit. So do the marketing, distribution, glass production and IT sectors. The educational sector is also represented at the fair, as is the advertising one. Attendees of the fair vary in professions and seniority. For instance, some participants represent universities, colleges or research institutes. Printing experts from the entire value chain take part as exhibitors or visitors. As do publishing specialists such as bookbinding experts. Media technology, media informatics, and media design specialists also attend drupa. So do packaging designers, R&D experts and IT professionals. Product managers, production experts, media producers, and brand owners also attend. As do marketing/distribution agencies and leading researchers. Engineers and representatives of trade associations and professional organisations likewise visit drupa.
Among the companies that attend the trade fair as exhibitors are:
Baldwin Technology

Shenzhen Runtianzhi Digital Equipment Co

Seiko Instruments GmbH

MFT Automation

Valloy Incorporation
The trade fair also features many leading enterprises as its partners, including:
Agfa

Danone

Heidelberg

HP

Kurz

Nestle

DuPont de Nemours

Electronics for Imaging

Kodak

Koenig & Bauer

Xeikon
Among the leading experts to attend as speakers are Dr Gabrielle Walker and Michael Gale.
Changes that will take place for drupa 2024
Drupa 2024 will feature five new main topics as part of its central themes. The new subjects will be:
Sustainability

Circular economy

Resource efficiency

Recycling

Digitalisation
Information about Drupa's schedule, goals, and perks
Participants can complete five essential business goals by attending drupa. One of them is overviewing innovations/trends and the attending industries. Additionally, participants can network at the trade fair. This includes contacting existing connections and searching for new ones. They can also conduct business, such as preparing for purchasing decisions. Participants can furthermore expand their specialist knowledge and gain recognition.
Drupa is a trade fair whose editions often incorporate focus themes. These tend to reflect the newest market trends and global megatrends. For instance, one edition featured the central topics of:
Print

Packaging Production

Functional Printing

3D Printing

Future Technologies

Industrial Printing
Often, these themes are integrated as topics or subjects in the various sub-events. Each motive focuses on specific questions related to the attending industries. For instance, Print places focus on how printed products are adapting. This includes detailing how materials can better their tactile properties and appeal. This is achievable through enhancements that provide new dimensions or improve looks. Packaging Production focuses on high-tech packages, new markets, and production innovations. Functional Printing concentrates on innovative printing processes for vertical markets. Among them are electronics. It also focuses on intelligent packaging and digital textile printing for said markets. Future Technologies focuses on AI-powered factories, collaborative manufacturing and future opportunities. Industrial Printing concentrates on new production workflows. Industrial printing solutions are discussed as part of this topic as well. 3D Printing emphasises additive manufacturing.
Additionally, the themes include new additions that reflect the megatrends. For instance, one edition included five new core topics. These were Sustainability, Digitalisation, Circular Economy, Resource Efficiency, and Recycling. Sustainability concentrates on meeting the global sustainability goals. Digitalisation focuses on how new digital technologies affect the industry. Circular Economy concentrates on how the sector can transition to a circular type of production. Resource Efficiency focuses on bettering the production chain energy efficiency. Recycling concentrates on how the industry can improve recycling. This includes incorporating new overarching methods that influence the whole value and supply chain.
The central exhibition is one of the leading sub-events. It is one of the main presentation stages for novel wares, services, and solutions. It is also among the primary locations for conducting on-site business. The product groups featured as part of the exhibition are:
Packaging production

Materials

Printing

Postpress and converting

Equipment, services, infrastructure

Premedia, multichannel

Prepress

Future technologies
Among the central sub-events of the trade fair are the drupa Hot Spots. These are micro-events that provide crucial information on various industry aspects. Each Hot Spot targets a specific group of participants, such as designers. The Hot Spots include:
drupa cube

touchpoint packaging

touchpoint 3D fab+print

touchpoint textile

dna

Print & Digital Convention
The drupa cube is one of the must-attend Hot Spots included in the event programme. It is a specialised conference that takes place for nine days. Attendees receive detailed information on key trends during the sub-event. It also discusses the future of management, digital transformation, and print technologies. Each lecture features a leading speaker, like James Sommerville or Vicky Peck. The days can feature up to 5 presentations. Five types of sessions comprise the schedule, each with a specific focus. The five types are as follows:
Executive Thinktanks

Brand Stories

Print Futures

Keynotes

Business Evolution
Keynotes feature one or more leading speakers providing information on vital industry challenges. The speakers include global business leaders and influencers. The challenges can range from overhauling businesses to adapting to new global goals. Print Futures presents the latest print technology trend predictions. This type also debates the potential future of the industry. Brand Stories detail the history of well-known brands. This includes presenting information about their development, trend responses, and brand-building experiences. Business Evolution focuses on global consumer trends and new business models. The Executive Thinktanks function as senior leadership development workshops. It is where board-level delegates can learn from a keynote speaker.
Touchpoint packaging is also an essential sub-event and Hot Spot. It is the meeting location for brand owners, material suppliers, designers, and converters. This is due to the micro-event presenting the latest printing and packaging solutions. The specialised forum also promotes the observing of visionary concepts. Attendees can furthermore discuss potential challenges or opportunities. The forum focuses on various key topics. These often differ for each edition. For instance, one rendition included the key topics:
Demography

Technology

Environment, Sustainability & Circular Economy

Supply Chain & Time-to-market

Personalisation

E-commerce & Connected Consumers

Brand Safety & Integrity

Colour & Quality Control

Design & Branding
The primary thematics often reflect the latest packaging trends. Each of the core topics features a variety of sub-topics. For instance, Demography includes the subjects of:
Single and senior households

Increased urbanisation and the accompanying challenges
Technology includes:
Adapting to increased innovation speeds

Smart packaging

Improving connectivity

Automating processes

Adapting packages to seasonal marketing campaigns
Environment, Sustainability & Circular Economy include:
Sustainable packaging

Intelligent packaging

Upcycling

Biodegradable materials
Supply Chain & Time-to-market include:
Reducing time-to-market

Redesigning supply networks

Improving the adaptivity of production parameters
Personalisation features the topics of:
Managing late-stage or mass modifications

The impact of personalisation on packaging production
E-Commerce & Connected Consumers incorporate:
Adapting packing production to e-commerce

Rethinking the supply chain

Digital technologies that promote consumer interaction via smartphone
Brand Safety & Integrity focuses on:
Solutions for trademark protection and security

Tracking & tracing the production

Supply chain authentication

The role of packaging in counterfeit prevention
Colour & Quality Control includes the subjects of:
Zero fault packaging production solutions

Effects of the Extended Colour Gamut (ECG) process on packaging printing

Close loop inspection systems and their control capacities

Impact of production mistakes on brand image and profitability
Design & Branding includes the topics of:
Effects of branded products or services on the customer

Packaging's role in brand building

Expanding creativity through new digital technologies
Touchpoint packaging can aid in learning about such topics through its support programme. This includes a detailed exhibition that showcases the latest packaging solutions. Start-ups, aspiring professionals, and leading companies present the wares. Additionally, the forum incorporates a conference schedule. This allows attendees to expand their specialist knowledge. It furthermore allows them to network with leading experts. The programme features keynotes, guided visits, presentations, panel discussions and networking events. These discuss one or more subjects, including the latest innovations or best practices.
Another must-attend Hot Spot is the touchpoint 3D fab+print. It is the presentation stage for best practice cases and additive manufacturing innovations. Additionally, it is the meeting location for start-ups and leading industry players. This is because the sub-event presents new 3D printing and additive manufacturing opportunities. The sub-event consists of a series of 80 lectures hosted over ten days. The Additive Manufacturing Association organises and selects the presentations. Additive manufacturing in printing and paper machine construction is a featured topic. Likewise, the schedule includes additive manufacturing in media and packaging applications. These topics can include subjects such as additive-manufactured machine components and prototyping.
The touchpoint textile sub-event is also a recommended Hot Spot. It is a specialist show dedicated to the textile industry. This includes presenting the latest innovations as well as discussing important topics. It is also the meeting location for companies from various related sectors. Among them are medicine, mobility, ceramics and others. During the sub-event, attendees can learn about topics like cross-sector cooperation. A Micro Factory presents the subjects via a real-time simulation. The Factory is created with the aid of the German Institute for Textile and Fibre Research. It displays a networked supply chain. It achieves this goal by representing a fashion production line. This will include showing the latest innovations. Such as those related to customer interaction, virtuality, and networked production. This includes presenting novel approaches, such as 3D clothing simulation and augmented realities. Such a demonstration will allow attendees to see in real-time new business models.
Another must-attend Hot Spot within the event schedule is the dna or Drupa Next Age. It is a specialised show that presents the latest innovations, concepts, and services. The dna is the presentation/networking stage for innovators and leading players. It features a diverse range of micro-events. This includes ones that promote idea exchange on topics like advanced manufacturing. The idea exchanges take place during the conference. It consists of speeches, interactive presentations, and panel discussions, each led by a leading speaker. The dedicated exhibition is also among the featured micro-events of the dna. Often, it consists of two sections or Circles. The Outer Circle is the presentation stage for already-established companies or technology leaders. The Inner Circle serves as the showcase stage for start-ups.
Among the notable Hot Spots is the Print & Digital Convention. It is a specialised show integrated into Drupa. It presents practical solutions that blend print communication and digital strategies. This includes providing orientation and perspectives on future-oriented business planning. The convention comprises a detailed support programme with a diverse range of micro-events. One such sub-event is the innovative technology highlight projects. These present novel pieces of equipment as part of complete practical applications. This allows attendees to learn about the means to improve their enterprises. Another micro-event included in the support programme is the lectures. These focus on topics such as corporate communications and print/digital technologies. Often, the Print & Digital Convention features theme worlds. For instance, one edition featured the theme worlds:
Customer

Interior/Exterior Design

Brand & Product

Value-added Printing

Further Processing

Programmatic Print

Label & Packaging

Printed Electronics

Dialogue-Marketing

Sustainable Media Production
Drupa frequently contains a wide range of innovative projects that encourage networking. For instance, one of its editions introduced the pilot sub-event known as Meet Drupa City or Drupa City. Dusseldorf served as the event grounds for micro-events in different city areas during the project. Various catering, hotel and retail providers provided aid. This included hosting sub-events such as #drupacityArtLounge. This was a book art exhibition that showcased the latest concepts. Another notable micro-event included in the project was the Red Dinner Day. It allowed attendees to sample culinary works of art. Featured in the event schedule was also the sub-event #drupacityViews that allowed participants to network. They could visit one of the rooftop bars for the task. Complementing the live sub-events were various social media and digital channel platforms. As a result, the novel project served as a hybrid addition to the support programme.
Drupa is a trade show that can be immensely helpful to industry professionals such as:
Business/company/plant management experts;

Professionals related to purchasing/procurement;

Manufacture/production/quality control specialists;

R&D/design experts;

Sales and distribution specialists;

Marketing/advertising/PR professionals;

Education representatives
Start-ups should opt for attending the drupa Hot Spots.
Drupa facts and target audiences
Drupa is a fair that often welcomes over 250,000 participants, with a high percentage of international attendees. For instance, the 2016 edition featured 521 German exhibitors and 1,302 international ones from 54 countries. It also included 1,824 accredited media representatives from 73 countries. Furthermore, the edition featured 64,177 German visitors and 195,988 international ones. A total of 183 countries participate in Drupa, including nations like:
the Czech Republic

Poland

Hungary

South Africa

Russia

Austria

Canada

the Netherlands

Japan

Taiwan

Sweden

Belgium

Switzerland

Cuba

Argentina

the USA

Australia

Brazil

the UK

Germany

France

Turkey

India

Chile

China

the UAE

Mexico

Finland

Italy

Spain
Among the notable statistics of the trade fair are the following:
Executives comprise about 75% of the attendees. They have a decisive/co-decisive role regarding capital expenditure/investment decisions.

65% of attendees take part with the concrete intention of investing

70% of participants procure new suppliers at the trade fair

34% of attendees place orders on-site

36% of participants place orders after attending the trade fair
What transpired in previous editions?
2016
The 2016 edition of Drupa was hosted between the dates 31.05.2016 and 10.06.2016. It featured 263,812 participants and took place as a live event at Messe Dusseldorf. The top ten countries with the highest participation were:
Netherlands

Spain

France

China

USA

Turkey

Italy

Great Britain

Belgium

India
Logistics about the venue, event, and city
The trade fair takes place for 11 days. Drupa is a quadrennial trade show - it is held once every four years. The organiser and event venue is Messe Düsseldorf GmbH.
Messe Düsseldorf is a convention centre with excellent public transportation options. This enables attendees to access the venue from locations, including the central transportation hubs. For instance, visitors can peruse the 896 bus line to travel from Düsseldorf Airport to the venue in 13 minutes. The U78 and U79 metro lines likewise will allow attendees to reach the site within 25 minutes of the central train station. The exhibition centre is in proximity to several cities in the area. This saves visitors time when travelling from one's hotel to the convention centre. For example, the travel time between Cologne and Düsseldorf is 1 hour.
Düsseldorf is a leading metropolis with diverse lodging and dining options. Many precincts, for example, have guest houses, hostels, hotels, and apartments that range from one to five stars. Visitors can likewise schedule a reservation at various pubs, clubs, restaurants, and bars. They can also choose to peruse one of the venue's catering areas. The range of cuisines and menus is quite diverse. It includes native German specialities, Asian menu options and others. Visitors should opt for the Hafen or Oberbilk neighbourhoods for dining or accommodation options.
Your Hotel Room in Düsseldorf
Booking a suitable hotel for your business trip is essential. It can influence the outcome of your business trip to drupa. Yet, finding proper accommodation can be time-consuming and stressful. This is particularly noticeable when you have other tasks to perform. Travel 2 Fairs Ltd can assist you in making the goal successful and allowing you to concentrate on extant aspects of your preparation. Among them is finding suitable business partners. During the consultation, Travel 2 Fairs Ltd will work with you to find hotels that meet your specific requirements. Such properties include those that are in a good location and are within your budget. Hotels near Messe Düsseldorf are examples of such accommodations. These types of lodgings are ideal because they allow you to reduce commuting time. Travel 2 Fairs Ltd has also worked with groups of twenty or more people, so do not be reluctant to inquire about such bookings. Our registration process will take no more than a day, and we will handle all details for you. We can also assist with logistics such as airport transfers and car rentals.


1300+
international exhibitors
156,552
sq m of exhibition area
260,000+
international visitors
Our visitors
for the event
Our
Clients