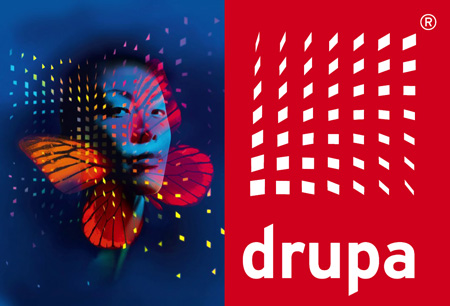 Drupa 2024
(28 May 2024 - 7 June 2024 )
Organizer:
Messe Dusseldorf GmbH
About the
event
Update
Drupa 2024 will be hosted from May 28th 2024 to June 7th 2024. The venue will not implement stringent coronavirus safeguards. This is due to the removal of the country's restrictions related to the pandemic.
Preface
Drupa is a leading event that attracts over 260,000 attendees from eleven industries, including global business leaders and executives. It is also the central presentation stage for the latest industry inclinations, resolutions, and novel solutions. The trade fair represents all sections of the value chain, including cross-media. Messe Düsseldorf hosts Drupa once every four years. The editions usually take place in even years, which allows the fair to serve as a trend barometer. Drupa is held for eleven days.
Attendees of the fair vary in profession and seniority. For instance, some participants represent universities, colleges, or research institutes. Printing experts from the entire value chain take part as exhibitors or visitors. So do publishing specialists such as bookbinding experts. Media technology, media informatics, and media strategy specialists likewise attend drupa. So do packaging designers, R&D experts and IT professionals. Product managers, production experts, media producers, and brand owners also attend. So do marketing/distribution agencies and leading researchers. Engineers and representatives of trade associations and professional organisations likewise visit drupa.
Drupa often has a high concentration of international attendees. For instance, one edition featured 1 823 exhibitor firms from 54 countries. It also included 1,824 accredited media representatives from 73 countries. Furthermore, the edition featured 260 195 visitants. A total of 183 countries participate in Drupa, including nations like South Africa, the Czech Republic, People's Republic of Canada, Japan, Brazil, and Australia. Among the notable statistics are that executives comprise about 75% of the attendees. Additionally, 65% of attendees take part with investment intentions. 70% of participants procure new suppliers, 34% of attendees place orders on-site, and 36% do so after attending the trade fair.
About the Drupa Show
Drupa is a trade fair whose editions often incorporate focus themes. These tend to reflect the newest market trends and global megatrends. Frequently, these themes are integrated as topics or subjects in the various sub-events. The micro-events include the exhibition, the Drupa Hot Spots (Drupa Cube, Touchpoint Packaging, Touchpoint 3D fab+print, Touchpoint Textile, dna, and Print & Digital Convention). Drupa frequently contains a wide range of innovative projects. For instance, one of its editions introduced a pilot sub-event known as Meet Drupa City or Drupa City.
Among the companies that attend the trade fair as exhibitors are:
Seiko Instruments;

Siemens;
Drupa receives participants from the printing, consumer/luxury/industrial goods, food & beverage, pharmaceutics, electronics, banking, packaging, security, logistics, interior design, toiletries, medical, marketing, publishing, marketing, distribution, glass production, IT, educational and advertising industries.
Drupa Dusseldorf Accommodation
Procure suitable accommodation for the Drupa exhibition before all the good deals are taken with Travel 2 Fairs Ltd. All that is necessary is to inform us about the rooms you need, how much you wish to spend, and your desired location. Travel 2 Fairs Ltd manages the rest. Reserve lodgings adjacent to Messe Dusseldorf and gain valuable access to public transport. We can advise you on the best routes to take to the venue. Aside from affordable hotel accommodation for exhibitions, we also provide transport services. One way to travel to your hotel is to have a rent-a-car wait for you at the airport. Another is to schedule an airport transfer in both directions.
Event information might be outdated because of the coronavirus pandemic. More information is available from the organiser.
Past Iterations
Drupa 2016
Drupa 2016 was hosted between May 31st and June 10th 2016. It featured 263,812 participants and was a live event at Messe Dusseldorf. The countries with the highest participation were the Netherlands, Spain, France, the People's Republic of China, the United States of America, Turkey, the Italian Republic, the United Kingdom, the Kingdom of Belgium, and India.
1300+
international exhibitors
156,552
sq m of exhibition area
260,000+
international visitors
Our visitors
for the event
Our
Clients