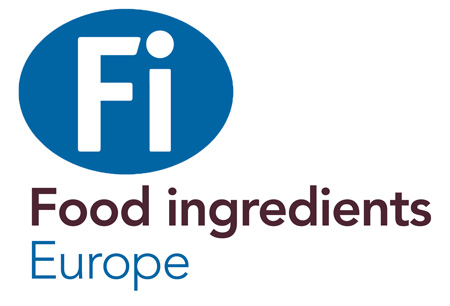 Fi Europe & Hi 2024
(19 November 2024 - 21 November 2024 )
Organizer:
United Business Media
About the
event
Update
Fi Europe & Hi 2024 will occur as a hybrid trade exhibition in Messe Frankfurt. The trade exposition will occur between the 19th and 21st of November 2024. The country, and the venue, at present, do not feature coronavirus safeguards due to the removal of the restrictions related to the pandemic.
Preface
Fi Europe & Hi (Fi Europe) is one of the beverage and food industry's most pre-eminent events. It occurs in Messe Frankfurt or Paris-Nord Villepinte in alternate years. Fi Europe has been hosted every two years since 1986. It attracts a diverse participant group, including suppliers and manufacturing companies. R&D experts and merchandising specialists also attend. So do purchasing/procurement and marketing experts. Often, the attending sectors include components, additives, and baked goods. They also feature dairy, food supplements, confectionery, and beverages.

Fi Europe is a high-profile and high-attendance event. For example, one iteration featured more than 1 700 exhibitor firms and over 24 000 visitants. 75% of the attendees were leading decision-makers. Attendants of Fi Europe include sectors such as food manufacturing and others. Many countries send trade delegates to the fair. Among them are France, Germany, and Denmark.
About Fi Europe
Fi Europe is a trade exhibition that can help professionals complete several goals. Among them is meeting existing clients and finding new buyers. One of the main events at the fair is the exhibition. It showcases a diverse range of ingredients. Among them are dairy, proteins, synthetic components, starches, and flavouring. The exposition serves as the meeting hub for exhibitors, visitors, decision-makers, and stakeholders. It features many zones of interest. Among them are the New Product Zone and the Exhibitor Showcase.

Besides the exhibition, Fi Europe also features other events in its support programme. Among them are the Innovation Tours and the Innovation Hub. Another event of interest at Fi Europe is the Fi Conference. One of the events of interest for start-ups and leading companies is The Fi Innovation Awards. This is due to the ceremony providing an opportunity to gain recognition. The Awards reward the innovations and contributions of professionals and companies in one of eight categories. Another opportunity to gain recognition is the Start-up Innovation Challenge.

Notable companies that attend the trade exhibition include:
Danone;
Unilever;
Ferrero;
Herbalife;
Nestlé;
Zelis;
Fonterra;
Meggle;
Mitsubishi;
Cargill;
Solvay.
Fi Europe provides opportunities for many F&B industry professionals. Such include distributers, importation/exportation specialists and manufacturers. Community health workers should also consider attending the trade exposition.
Fi Europe & Hi Europe Accommodation
Procure suitable accommodation for Fi Europe & Hi before all the good deals are taken with Travel 2 Fairs Ltd. All that is necessary is to inform us about the rooms you need, how much you wish to spend, and your desired location. Travel 2 Fairs Ltd manages the rest. Reserve lodgings adjacent to the venue and gain valuable access to public transport. We can advise you on the best routes to take to the site. Aside from affordable hotel accommodation for exhibitions, we also provide transport services. One way to travel to your hotel is to have a rent-a-car wait for you at the airport. Another is to schedule an airport transfer in both directions.
Event information might be outdated because of the coronavirus pandemic. More information is available from the organiser.
Past Iterations
Fi Europe & Hi 2022
Fi Europe and Hi Europe 2022 was a hybrid trade exhibition held in Palexpo between the 6th and 8th of December 2022. The event comprised a live section held at the venue and a complementing digital aspect. Fi and Hi Europe 2022 featured 21 884 visitants, 60 lecturers and 932 exhibitor firms. A total of 188 countries visited Fi Europe & Hi Europe 2022.
Fi Europe & Hi 2023
Fi Europe and Hi Europe 2023 was a hybrid trade exposition that occurred between the 28th and 30th of November 2023. It was held in Messe Frankfurt and received over 1 400 exhibiting firms from 73 countries (a 22% increase compared to Fi Europe 2022). Their wares were examined by over 32 600 visitants, including more than 21 500 pre-registered ones (80.5% were from abroad and were 30% more compared to the 2022 iteration).
60,000+
sq m of exhibition area
75%
of them - decision makers
Our visitors
for the event
Our
Clients