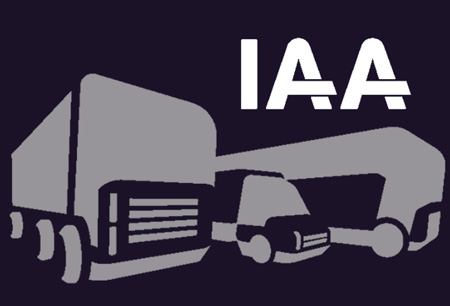 IAA Transportation
(17 September 2024 - 22 September 2024 )
Location:
Germany , Hannover
Organizer:
Deutsche Messe AG
About the
event
Update for the Event
IAA Transportation 2024 will occur between 17.09.2024 and 22.09.2024 in Messe Hannover. Germany does not have travel restrictions or Covid-19 safety measures.
Introduction
IAA Transportation is a trade fair held in even-numbered years in Messe Hannover. It is a biannual event that takes place for six days. It is one section of the International Mobility Show. IAA Transportation serves as a pivotal event for the commercial vehicle industry and often exceeds 250,000 participants. These include over 2,500 exhibitors from 48 countries. 61% of them represent a foreign nation. They present over 300 world premieres in an exhibition space of over 260,000 m2 to more than 245,000 visitors. This includes representatives of countries such as Germany, Italy, the USA, and China. They attend to examine or present various innovations. Additionally, attendees can network with diverse participants, such as leading decision-makers.
About IAA Transportation
IAA Transportation receives participants from various industries. The automotive represents the predominant participant group, followed by logistics. They are complemented by attendants from the transport and commerce sectors. The bike, regulatory, and environmental protection sectors also attend the fair.
Participants can engage in a diverse event schedule. It features showstoppers such as the Bus Area, Conference, Startup Stage and Experiences. Additionally, it includes the Career Platform and often one or more theme days. The days focus on topics such as public transport innovations and future logistics. Additionally, participants should not overlook the exhibition with its various innovative products. The sub-event is the presentation stage for lead exhibitors such as Daimler Truck, MAN, DAF, Scania, and Ford. RYTLE, Schmitz Cargobull, Renault, SAIC, Siemens, and Volkswagen Commercial Vehicles also attend.
IAA Transportation Accommodation
Seek hotels for IAA Transportation before all the good deals are taken and land your dream price with Travel 2 Fairs Ltd. Tell us how many rooms you need, how much you are willing to spend, and where you want to be located. Travel 2 Fairs Ltd manages the rest. Book hotels close to Messe Hannover and gain valuable access to public transport. We advise you on the best routes to take to the venue. Asides from affordable hotel accommodation for exhibitions, we also provide transport services. One way to travel to your hotel is to have a rent-a-car wait for you at the airport. Another is to schedule an airport transfer in both directions.
Due to the corona pandemic (COVID-19), trade fair and event information may be obsolete. You can get more information from the organiser.
Past Editions
2022
IAA Transporation 2022 took place as a live event between the dates of 20.09.2022 and 25.09.2022. The event was held in Messe Hannover and featured 1,402 exhibitors, including 68 start-ups, and 1,400 journalists. The exhibitors represented 47 countries, while the media professionals represented 57 nations.
Our visitors
for the event
Our
Clients