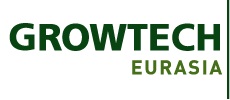 Growtech Eurasia 2023
(22 November 2023 - 25 November 2023 )
About the
event
Update
Growtech Eurasia 2023 will be held as a live event between the dates 22.11.2023 and 25.11.2023. It will be held at the Antalya Expo Center. The venue will not feature Covid-19 safety measures because of the lifting of the domestic restrictions. At present, the country does not have travel restrictions in place.
Introduction
If you are involved in the gardening and agricultural equipment sectors, then you should be at Growtech Eurasia to compete for attention on a larger more international market. The international trade fair sees 800 exhibitors presenting the latest technological innovations to an audience that goes well over 85,000 professionals. With numbers like these, it's crucial to get your bookings for Growtech Eurasia as soon as possible. Don't waste time trying to look all over Antalya, Turkey and leave the search for Travel 2 Fairs Ltd.
Hotels near Antalya Expo Center are plentiful and Travel 2 Fairs Ltd can find you a good deal for the trade fair. All you have to do is give us details – a number of beds, a budget, and a choice in location. All offers Travel 2 Fairs Ltd sends you are fitted to your specifications and are well connected to public transport. Focus on performing during Growtech Eurasia and being part of the program that addresses the future of the industry in light of climate change. In addition to the numerous talks and product displays, you can expect technology demonstrations.
Business travel is easy with an online hotel reservation for trade fairs from Travel 2 Fairs Ltd.
Past Iterations
Growtech Eurasia 2021
The 2021 edition of Growtech Eurasia took place as a live trade fair with strict Covid-19 safety measures in place. Among the safeguards was the latest entry policy and social distancing protocol. The edition was hosted at Antalya Expo Center and received 510 exhibitors and 53,640 visitors from 125 countries.
Growtech Eurasia 2022
The 2022 iteration of Growtech Eurasia occurred between the 23rd and 26th of November 2022. The venue, the Antalya Expo Center, did not include coronavirus safeguards. The iteration received 571 exhibiting firms from 27 nations. Their wares were examined by 58 555 visitants from 123 countries on 60 000 m2.
Our visitors
for the event
Our
Clients