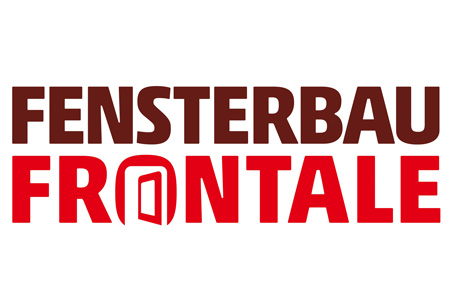 Fensterbau Frontale 2024
(19 March 2024 - 22 March 2024 )
Organizer:
Nurnberg Messe GmbH
About the
event
Update
Fensterbau Frontale 2024 will occur as a live trade exhibition between the 19th and 22nd of March 2024. The trade exhibition will take place in Messe Nuremberg. It will not feature strict coronavirus safeguards. This is due to the country removing its domestic and travel restrictions.
Preface
Fensterbau Frontale is the pre-eminent global trade exhibition for facades, windows, and doors. It coincides with the Holz-Handwerk – an international exhibition for woodcraft machinery. Fensterbau Frontale influences the window and door industries. The trade exhibition occurs every two years at Messe Nuremberg. Fensterbau is the meeting location for many professionals. Among them are specialists such as architects, carpenters, and manufacturers. Specialist trade professionals such as construction experts also attend the fair. So do safety equipment installers and suppliers.

Fensterbau Frontale receives over 110 000 attendees. For example, one edition received around 111 391 attendants. 814 of them were exhibitors, while 110 021 were trade visitants. 95% of the attendees were satisfied with their visit. 84% of the attendants were leading executives that influenced purchasing decisions. Fensterbau Frontale receives attendants from over 120 nations. Such include the Argentine Republic, Austria, the People's Republic of Canada, and the People's Republic of China.
About Fensterbau Frontale
Fensterbau Frontale is an international trade show with an extensive support programme. One of the main events at the fair is the exhibition of doors, windows, and facade products. The exposition includes several sectors for ease of navigation, such as "Semi-finished Materials." Fensterbau Frontale features a dedicated area for Architects known as the Architects' Area. The Area features various sub-events, including The Innovation Award Architecture+Window Door Facade. The Architects' Area also includes the Forum Architecture-Windows-Facades sub-event. Fensterbau Frontale's event agenda also features the Real Estate Conference. The Conference is the meeting location for real estate professionals. Another main event is the Fensterbau Frontale Forum. It is the meeting location for attendees, such as construction professionals and others.
The event's lead exhibitors include ADLER, Huyndai L&C, ift Rosenheim GmbH, and Karcher GmbH. The attending industry sectors are construction, architecture, woodworking, skilled trade, safety, and furniture production.
Fensterbau Frontale Accommodation
Secure suitable accommodation for Fensterbau Frontale with Travel 2 Fairs Ltd. All that is necessary is to inform us about the rooms you need, how much you wish to spend, and your desired location. Travel 2 Fairs Ltd manages the rest. Reserve lodgings next to Messe Nuremberg and gain valuable access to public transport. We can inform you of the best routes to take to the venue. Aside from affordable hotel accommodation for exhibitions, we also provide transport services. One way to travel to your hotel is to have a rent-a-car wait for you at the airport. Another is to schedule an airport transfer in both directions.
Event information might be outdated because of the coronavirus pandemic. More information is available from the organiser.
Past Iterations
Fensterbau Frontale 2022
Fensterbau Frontale and Holz-Handwerk 2022 attracted 708 exhibitor firms from 33 nations. Their wares were overviewed by over 28 500 visitants from more than 100 countries. Exhibitors praised the high trade visitant calibre.
64,367
sq m of exhibition area
35,956
international visitors
401
international exhibitors
Our visitors
for the event
Our
Clients