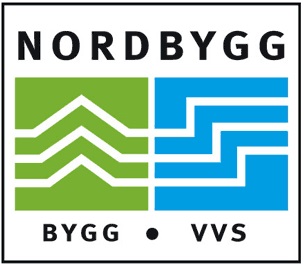 NORDBYGG 2024
(23 April 2024 - 26 April 2024 )
Organizer:
Stockholmsmassan
About the
event
Covid-19 Update
Stockholmsmassan will host the 2024 edition of NORDBYGG between 23.04.2024 and 26.04.2024. The event will take place as a live trade fair. Currently, Norway does not have domestic Covid-19 safety guidelines or travel restrictions. Organisers have stated that they will continue to monitor the pandemic situation and adjust the regulations at the venue as needed.
Introduction
NORDBYGG dominates the construction industry for the Northern European region as the must-attend international trade fair for everyone from building professionals to representatives of the real estate industry. The upcoming edition come to Stockholm, Sweden on April 21st where over 800 exhibitors are going to showcase the best in materials, tools, machines and equipment. Proceedings go on for four days with an official closing April 24th and prognoses place attendance in the thousands. This is your cue to compare hotels in Stockholm for the best deal and the place to land the top price is Travel 2 Fairs ltd.
T2F presents travelers with an online hotel reservation for trade fairs that's completely tailored to their needs and preferences. Business travel is now completely bespoke! After one brief consultation, our team assembles a list with properties that are near the exhibition venue and don't burden your budget. Cut down on costs and commuting times! NORDBYGG is the occasion to invest in your hotel stay as it's a vast market place covering every nice from real estate practices and regulations to plumbing equipment to building ceramics. It's the perfect venue to grow sales numbers and break into desirable international markets.
Past Editions
2022
The 2022 edition of NORDBYGG took place as a live event that marked the successful restart of the trade fair. The hosting location for the event was Stockholmsmassan in Stockholm, Norway. The venue did not feature strict Covid-19 safety measures due to the country lifting its domestic regulations in February 2022. Over 930 exhibitors, including 300 international ones, and around 35,000 visitors attended the event.
Our visitors
for the event
Our
Clients