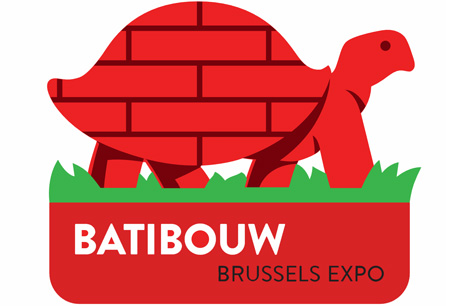 Batibouw 2024
(20 February 2024 - 25 February 2024 )
About the
event
Update
Batibouw 2024 will occur as a live trade exhibition between the 20th and 25th of February 2024. The event will be hosted at the Brussels Expo. At present, the country has lifted its domestic coronavirus restrictions. Therefore, the venue will not feature safeguards related to the pandemic. Participants from China should note that they will be asked to show, upon arrival, a negative test result no older than 48 hours. This is due to the instated travel limitations.
Preface
The Expo Batibouw Brussels (Batibouw) is Belgium's most extensive construction trade exhibition. It is an annual trade fair that has been occurring since 1959 and is hosted at the Brussels Expo. It attracts over 285 950 participants during its iterations, which take place on 70 000 m2 of event space. This includes around 950 exhibitors and more than 285 000 visitors. This incorporates representatives from the whole value chain. Among them are manufacturing businesses, architects, distributers, retail merchants, and trade associations. The public also attends to overview the latest building, improvement, and home renovation wares.
About Salon Batibouw
Batibouw features a diverse event schedule. It comprises showstoppers such as the BATIBOUW Academy, the Matchmaking Zone, the Kitchen Xperience and Flex Living. There is also a comprehensive trade exposition. It includes wares such as access control, adhesives, fittings, concrete products, doors, windows, flooring finishes, interior design, lighting, granite & marble products, fencing, shutters, and wall & ceiling finishes. Leading companies such as Aliplast, Steelit, Kvik, Miele, and Beko present such wares. Many sectors attend the trade exhibition. Among them are building machinery, interior building, consumer goods, office & home design, furnishing and lighting.
Salon Batibouw Brussels Accommodation
Procure suitable accommodation for Batibouw before all the good deals are taken with Travel 2 Fairs Ltd. All that is necessary is to inform us about how many rooms you need, how much you wish to spend, and your desired location. Travel 2 Fairs Ltd manages the rest. Reserve lodgings adjacent to Brussels Expo and gain valuable access to public transport. We can advise you on the best routes to take to the venue. Aside from affordable hotel accommodation for exhibitions, we also provide transport services. One way to travel to your hotel is to have a rent-a-car wait for you at the airport. Another is to schedule an airport transfer in both directions.
Event information might be outdated because of the coronavirus pandemic. More information is available from the organiser.
Past Iterations
Batibouw 2022
Batibouw 2022 signified the event's successful restart. It occurred as a live trade exhibition between the 21st and 29th of May, 2022. The hosting location for the live event was the Brussels Expo in Belgium. The iteration received 116 273 visitants.
Our visitors
for the event
Our
Clients