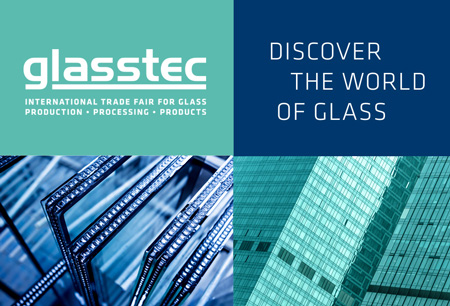 Glasstec 2024
(22 October 2024 - 25 October 2024 )
Organizer:
Messe Dusseldorf GmbH
About the
event
Update
Glasstec 2024 will ensue between the 22nd and 25th of October 2024. Messe Dusseldorf will not incorporate coronavirus safeguards. This is because Germany has countermanded its pandemic restrictions.
Preface
Glasstec (Glasstec Dusseldorf/Glasstec Germany) is a biannual trade fair held since 1970 in Messe Dusseldorf. Manufacturers, consultants, suppliers, processors, engineers, and craftspeople attend the fair. Constructors and traders also visit. So do architects, shop fitters, public authority figures, and interior designers. Builders, managers, R&D experts, and journalists take part as well. Research institutions, universities, procurers, and buyers attend as well. So do marketers, PR experts, advertising specialists, C-Suite executives, co-owners, freelancers, and directors. Department heads, team leaders, civil servants, and repair/maintenance experts attend as well. They examine wares such as glass products, solar production technologies, crafts, and tools.

Over 43 200 participants attend Glasstec Dusseldorf. These represent 50 exhibitors and 120 visitor countries. This includes attendants from the Italian Republic, the United States, and the People's Republic of China. The Federative Republic of Brazil, the Arab Republic of Egypt, and the Commonwealth of Australia also attend. Over 240 accredited journalists from 29 nations also frequent the event.

The participant group features notable statistics. For instance, 79% of the visitors are lead decision-makers. Additionally, 72% of the group have a senior or top management position. 70% of the visitors have the concrete intent of investing or procuring new suppliers. The same percentage of the attendees also represent a foreign country. Additionally, 96% of the participants are satisfied with the previous edition. 99% of the participants rate the support programme as excellent.
About Glasstec
Glasstec Germany is a trade fair that receives a diverse range of industries. Among them are the glass production, manufacturing, finishing, processing, and application sectors. The building technology and interior construction industries also attend. So do the skilled trade, architecture, consulting, HoReCa, environmental protection and art sectors. The interior design, media, education, and energy industries take part as well. So do the utilities, chemistry, retail, distribution, marketing, engineering, and packaging sectors. The electronics, transportation, electrical, and telecommunications industries also take part.

The support programme features showstoppers, such as the Start-up Zone. The Glasstec Conference, Glass Art, HUB@GLASSTEC, and Crafts LIVE are also must-attends. So is the Glass Technology Live. Participants should not overlook the International Architecture Congress.

Glasstec's aussteller (exhibitors) features leading enterprises such as:
Honeywell Inc;
IFC - World Bank Group;
ift Rosenheim GmbH;
Siemens AG;
National Glass Association (NGA);
AGC;
Saint-Gobain.
Glasstec Accommodation
Ensure appropriate lodging for Glasstec with Travel 2 Fairs Ltd. All that is necessary is to inform us about the rooms you need, how much you wish to spend, and your desired location. Travel 2 Fairs Ltd manages the rest. Reserve lodgings next to Messe Dusseldorf. This will improve your commuting time by gaining invaluable public transport access. We can inform you of the top-quality routes to take to the locale. Apart from reasonable lodging accommodation for expositions, we likewise provide transport services. One travel method to your hotel is to have a rentable car expecting you at the airport. Another is to schedule an airport transfer in both directions.

Event information might be outdated because of the coronavirus pandemic. More information is available from the organiser.
Past Iterations
Glasstec 2022
The 2022 iteration of the Glasstec fair in Düsseldorf occurred between the 20th and 23rd of September 2022. It was held in Messe Dusseldorf. It did not incorporate coronavirus safeguards. This was because the country countermanded its pandemic restrictions. Glasstec 2022 received 936 exhibiting firms from 47 nations and 30 000 visitants from 119 countries. Over 75% of the visiting were executives with investment decision positions. The same percentage of the visitants were also from abroad. More than 90% of the visiting state that they achieved their business objectives during the event.
70%
international trade visitors
Our visitors
for the event
Our
Clients