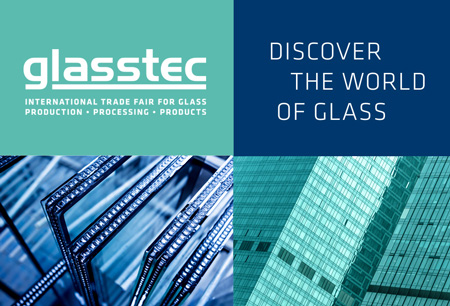 Glasstec
(20 September 2022 - 23 September 2022 )
Location:
Germany , Düsseldorf
About the
event
Covid-19 Update
Messe Düsseldorf GmbH has made the decision to resume with the regular scheduling for Glasstec. The trade fair for glass manufacturing will take place from September 20th – September 23rd. Glasstec 2022 will be a live event. In addition to the physical portion taking place at Messe Düsseldorf, attendees can access special shows and conferences online. The exhibition grounds will follow strict COVID-19 preventive measures. This will include a strict 3G entry policy - attendees need to present vaccination passports, proof of recovery or negative test results. Furthermore, participants must note that the venue will feature a 1.5-metre social regulation.
Calling Card
Glasstec covers cutting-edge innovations and solutions within the glass processing and finishing industry. The international trade fair is based in Düsseldorf, Germany and operates out of Messe Düsseldorf. Editions are held on a biennial schedule and tend to fall sometime around October. In terms of programming, there are four packed days of meetings and additional events. Glasstec sees all the major industry players gather under one roof, which makes it an essential trade fair for you. It's a natural meeting point between supply and demand and opens doors to new markets all over Europe and beyond. At the same time, Glasstec has an exceptional support program, where top experts share their experience and discuss market trends in their early stages.
Business Potential
What's truly impressive about Glasstec is its product range as buyers can discover the processing chain in full under one roof. You have multifunctional facade technology, solar end products, glass products, solar production technology and components, crafts, glass production tech, testing, tools and maintenance parts. As far as exhibitors go, some names you'll encounter include Orshade Daylight Control Systems, Acmon Systems, Olivotto Glass Technologies and GRUPO CRESPO VIDRIO. Trade visitors came from all major industry sectors whether it's from architecture and glass manufacturing or mechanical engineering and window manufacturing. There's a lot of focus on European markets with the most buyers and professionals coming from Italy, France, the UK, Netherlands, Poland, Belgium, Spain and Austria. Nevertheless, exhibitors can hope to grow their client list to locations such as Russia, the USA and China.
Did You Know?
Glasstec has always impressed with how its structures its editions. There's always a lot to do and to experience innovations in fun ways. The trade fair changes the format from one edition to the next, but some things never change such as Glass Technology Live, Crafts Center and Glass Art. If you're a start-up, you're in a great position to garner much needed attention at the Startup Zone. As Glasstec moves forward it's also changing its informational program. The conference is going to be reworked and rebranded as 'think tank' and feature lecturers by the biggest name in the glass industry. The focus? As much theory as practical application.
Your Hotel Room in Düsseldorf
Tarvel 2 Fairs ltd provides bespoke hotel accommodation for trade fairs. We are here to assist you in getting a hotel reservation for Glasstec and save money on your budget at the same time. You have access to a large range of hostels, hotels and apartments, which range from budget to high-end properties. You've your pick of hotels in Dusseldorf and we look for books hotels close to Messe Düsseldorf that stay within your price range. Your convenience is important to us which is why we place you close to public transportation. If you need some extra mobility, you can come to us for a lineup of rent-a-car vehicles. Another service we offer is the airport transfer, which can be shared or private.
70%
international trade visitors
Our visitors
for the event
Our
Clients