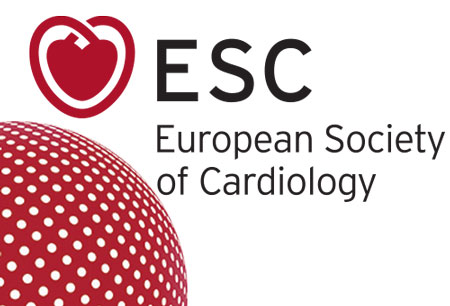 ESC Congress
(26 August 2022 - 29 August 2022 )
Venue:
Fira de Barcelona Gran Via
Location:
Spain , Barcelona
About the
event
Covid-19 Update
ESC Congress 2022 will take place between the 26th and 29th of August 2022. The venue of choice for the event is the Fira de Barcelona Gran Via. The format of the event will be face to face with a strict Covid-19 prevention plan in place. The safety measures included in the prevention plan will be:
Mandatory wearing of face masks
Attendees must wear face masks in the indoor areas of the venue.
Compulsory social distancing
Attendees must maintain a specific social distance. To make upholding the regulation easy, the venue will include certain modifications. These include increased corridor spaces and modified access control. Attendee flows, and meeting room capacities will also change.
Attendees must sanitise and disinfect their hands at regular intervals. The venue will deploy hand sanitizing stations and hydro alcoholic gel dispensers.
The venue will feature an improved ventilation system. This includes the use of antibacterial filters. Also, the frequency of air renewal will receive an increase.
AI-powered cameras will regulate the capacities and flow within the venue. This includes the use of Wi-Fi to track capacity distribution.
Calling Card
The ESC Congress is the leading annual congress for cardiology medical professionals. It is a congress which takes place in a different city and venue within Europe every year. Among them are metropolises such as Munich, London, Amsterdam, and Barcelona. Venues that have hosted the ESC Congress include Messe Munich and ExCeL London. They also feature the Amsterdam RAI and Fira de Barcelona Gran Via.
Business Profile of the Event
The ESC Congress is among the leading meeting locations for cardiology medical professionals. Such include clinicians, nurses, scientists, physicians, technicians, and general practitioners. Additionally, the congress is the meeting location for professionals working in related fields. Such include medical technology, health, and pharmacy. The fair is the location for meeting company representatives from large pharmaceutical companies. Such include Bayer AG, Novo Nordisk, and Cytokinetics.
What is New for ESC Congress 2022?
ESC Congress 2022 will take place in Barcelona, Spain. The event will be in an in-person format with a strict COVID-19 prevention plan in place.
Did You Know?
The Congress is where medical professionals can expand their specialist knowledge. Additionally, they can network with other professionals. Furthermore, the event permits such specialists to gain recognition.
The ESC Congress includes a comprehensive educational programme. This includes educational sessions where attendees can learn about one or more diseases. The programme furthermore includes Industry sessions. Such lectures allow visitors to learn patient treatment methods and preventing health problems. Often, the conference serves as the location for the presenting of new abstracts. Such feature topics such as "Secondary prevention in patients at high cardiovascular risk". Each of the sessions of lectures features a leading medical expert as a host. Among the experts who have spoken at the ESC Congress are Omar Abdelfattah and Md Sayed Ali Sheikh.
THE ESC Congress features ample opportunities for gaining recognition. Among them is receiving one of the various ESC Congress Awards. These include the Young Investigator Awards. Another prize is the Nursing and Allied Professions Investigator Award. Attendees can also compete for the Clinical Cases Award Session. The awards allow abstract presenters to gain recognition for their research. Each of the finalists receives an Award certificate and a monetary prize. For winners, the prize is 2000 Euro and for non-winners — 1000 Euro. All selected participants receive free registration for the next congress edition.
The Young Investigator Awards lauds the outstanding research of four young investigators. The Award features several categories:
Basic Science.
Clinical Cardiology
Thrombosis
Populations Sciences
Coronary Pathophysiology
Microcirculation.
The Nursing and Allied Professions Investigator Award recognises nursing and allied professions contributions. Such include research conducted by nurses or cardiovascular technologists. Electrocardiogram technicians, emergency medical technicians and others can also take part.
The Clinical Case Award lauds 4 presenters. Each presentation will receive a ranking based on their scores. The jury determines the scores based on the earned points in the following criteria:
Case Management
The originality of the case
Answers to Questions
Presentation (demonstrating learning points from the case)
The ESC Congress is a must-attend for many medical professionals. Such include scientists, clinicians, and nurses working in the field of cardiology. Allied professionals such as cardiovascular technologists and electrocardiogram technicians should also attend. So should physicians and General Practitioners.
Your Hotel Room in Munich, London, Barcelona, Amsterdam
Invest in your business trip with hotel accommodation selected for your specific need. Travel 2 Fairs Ltd works with you to send you hotels in Munich, London, Barcelona, or Amsterdam with an ideal location and price tag. This allows you to select the hotel offers that work best for you. Such as placing you near Messe Munich, ExCeL London, Amsterdam RAI, or Fira de Barcelona for a quicker commute. We have long worked with large groups, so you can query for parties of twenty people and more. The entire registration process takes up to a day, and you leave all details to us. Also, Travel 2 Fairs ltd assists with logistics as well. You can request a rent-a-car or an airport transfer in both directions, whether it is private or shared.
Logistics
The ESC Congress is an annual medical trade show hosted for 4 days. The European Society of Cardiology organises the event at different venues within Europe. Hosting venues include Messe Munich, ExCeL London, Amsterdam RAI, or Fira de Barcelona. The visiting hours for the Congress tend to be between 9 am and 6 pm.
Each of the venues where the ESC Congress has taken place is easy to reach. For example, Messe Munich has public transport connections to the central station. This allows you to reach the venue within 25 minutes from Munich's central railway station. Likewise, Amsterdam RAI is easy to reach due to its extensive transport connections. For instance, you can reach Schiphol airport in 17 minutes by bus from the venue. You can also reach Amsterdam's central stations in 10 minutes by metro.
Each of the conference cities has an extensive public transport network. This allows you to reach different districts in a safe and time-saving manner. For example, London has a network that consists of trains, buses, taxis, and metros. By using the transport lines, you can reach locations such as London City Airport in 34 minutes.
There are ample dining and accommodation options within each of the hosting cities. For example, Amsterdam provides hostels, hotels, apartments, and guest houses. Munich also has hotels, guest houses, apartments, and hostels. The variety of eateries available ranges from restaurants to markets. Often, the venues where the Congress occurs include their catering zone. The prices can vary depending on the location, time of day and type of menu. For example, certain restaurants located within the city centre can be expensive. Each of the cities has districts where accommodation is easy to organise and book. For example, Amsterdam's popular accommodation areas include the city centre and Plantage. Munich's popular areas are the Old City, the Museum Quarter and the Glockenbach Quarter.
Audience and Statistics
The ESC Congress receives over 200 exhibitors and over 31000 participants. Over 150 countries attend the congress, including:
Spain, Germany, England, Switzerland, Canada, The USA, Japan, China, Russia, Israel, Greece, Finland, Austria, Belgium, Egypt, Albania, Bulgaria, Kazakhstan, Australia, Brazil, Argentina, Morocco
Professionals from the cardiology field attend the conference. So do the medical technology, health, and pharmacy sectors.
150+
represented countries
Our visitors
for the event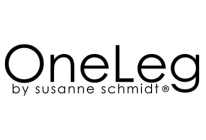 We are very satisfied with your service, and will contact you next time we need your help.

Fernando Nunez
Petit Palace Italia - Gran Via
Thank you, Ms. Tess Nolan. Very polite.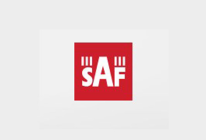 Hello,
Thank you for your email and services. Indeed my colleagues have come back and are very satiesfied with their visit.
Also we have learned the lesson and knowing that we may be going to the IBC2020, we are thinking of making a very early booking. Is that possible?
What options you can provide, it can include the Olympic Hotel, as they were satisfied, but also other similar options close to RAI.
Looking forward to your answer,
Ieva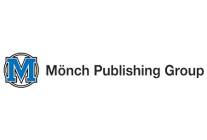 Megan Moore was grand to work with... We had on-off-on again hotel guests. She found the highest quality hotel at the lowest price for us in a popular Paris neighbourhood - 5 stars at 2 star prices! Megan also found some great deals for us in other tier one cities as well - low prices, high quality - during peak exposition times. Will certainly use her again!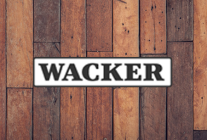 Dear Megan,
Wishing a great start to 2019 in Health, Happiness and Wealth!
My sincere apologies for the late reply as I headed for my holidays on return and just back last Friday to office.
Well, everything were great during my stay in Langham with a room's view of Pearl River and awesome facility. Plus point with walking distance (5mins) to subway station and 10 mins stroll to the exhibition centre.
My greatest appreciation to you for all the coordination and arrangement for the hotel reservation!
Have a happy Monday!
Thank you
Best regards,
Salvia Omar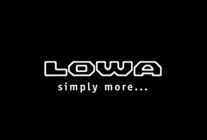 Scott
The Westbridge Hotel
DSEI
Tom Many thanks for your e mail. I have left some feedback with the hotel but I thought the hotel was excellent, the staff were friendly and helpful, the gym was usefeul & the food was excellent. In terms of location it was perfect. I would definitely recommend the hotel for future stays. 5 stars from me & if it is good enough to accommodate both Robbie savage and Howard Webb then it was good enough for me. In terms of your service you provided it was excellent and hassle free – it takes the stress out of looking for hotels. Are you a partner for the accommodation side of DSEi as we will probably look to exhibit in 2017 – I would love to stay at the hotel again but recognise that you can only book maybe 10 – 12 months in advance ?
Regards Scott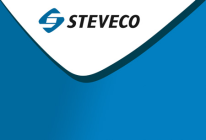 Dear Tom,
The Maritim Hotel Bremen was very nice accommodation. Could you book it for next year May 21.-23. during Breakbulk Europe 2019. Five rooms like this year. I´m waiting for your reply.
Best regards Eija Suntio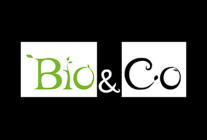 Dear Tom,
We had a good stay. The hotel is clean and people are friendly and helpful but it is really very old fashioned! The furniture and decoration 1970, could become very fancy again in a few years maybe? I recommend to take your own body wash etc with you while theirs isn't good quality. Breakfast is very correct Have a nice day and I will certainly contact you again for a next fair.
Best regards
Martine Achy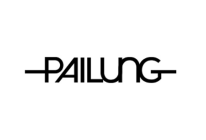 Mr Kent Hsieh
Doubletree By Hilton Milan
SIMAC
Hi Megan,
I like it a lot, near by the fair, with a link to center, very cozy.
Best Regard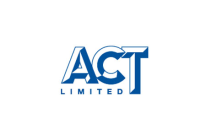 Hi Megan,
"Our selected apartment for the EMO 2011 exhibition was of a very high standard of cleanliness. Ideally situated, a short stroll from the main railway station. The owner was present at our pre-arranged arrival time and was more than helpful in making our stay a very pleasant experience. Overall the standard of service was excellent, with all arrangements made on our behalf to make the whole visit efficient and enjoyable. ACT will be happy to use you companies services for our next trip abroad. Good luck with the new web site and ventures"
Best Regards Denis Houghton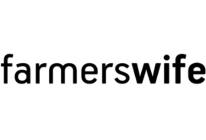 Ms. Pía Hartwig
Hampshire Hotel - Eden Amsterdam
IBC
Hi Tess,
hope you are fine, we really enjoyed our stay in the Hotel we had in Amsterdam for IBC Show this year
So we would like to check prices already for next year, same hotel could you do me this favor?
Muchas Gracias!
Kind regards!
Pía Hartwig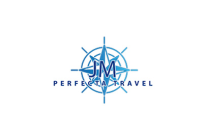 Matea Jeric
Citadines Kurfurstendamm Berlin Aparthotel
ITB BERLIN
Dear Brian,
Thank you for your email and please note that we have been very happy with accommodation during ITB.
With very best regards,
Matea Jeric
Executive director Perfecta Travel Croatia
Our
Clients