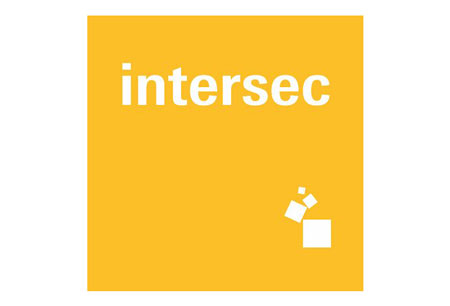 Intersec
(17 January 2023 - 19 January 2023 )
Venue:
Dubai World Trade Centre
About the
event
Covid-19 Update
Intersec 2023 will take place as an in-person event with a strict COVID-19 safety plan in place. The event location is the Dubai International Convention and Exhibition Centre. The dates for the fair are between 17.01.2023 and 19.01.2023. The event venue will feature the latest Covid-19 prevention measures, including:
Attendees will be required to show before entry 3G documents such as negative test results
Wearing a face mask will be mandatory for areas such as the exhibition halls.
Social distancing guidelines must be strictly followed at all times. Attendees must uphold a social distance of 2 metres. Floor stickers will be placed in queues to ensure that a safe distance between people is maintained. Seating capacities will be adjusted as well.
Wherever possible, barcodes or QR codes will be used to allow entry.
Handwashing is encouraged, and sanitisers will be available in all public areas.
Before entering the convention centre, all visitors will be checked using contactless temperature checks.
3G entry documents must also be presented when arriving in the UAE due to the implemented travel restrictions.
Calling Card
Founded in 1999, Intersec is the leading event for the safety and security industry. It provides a detailed overview of important developments in the sector. The fair attracts over 33 000 attendants, many of whom are high-level decision-makers. Among them are representatives of different governments. Intersec takes place at the Dubai International Conference & Exhibition Centre in the UAE.
Business Profile of the Event
Intersec receives visitors from various branches of the safety and security industry. Such include government authorities such as police forces, law enforcement, and customs. Such attendants also include civil defence, military/armed forces, and airport/port security. The exhibition is also the main event for wholesale trade sector professionals. These include manufacturers, wholesalers, distributors, trade agents and import/export. Many architects and property developers attend the event. So do MEP contractors, engineers, and facility managers. Visitors of the fair often feature system integrators, insurance, or banking professionals. They additionally include specialists working in logistics, hotel/leisure/entertainment, health, and education. Attendants of Intersec also feature oil & gas specialists, consultants, and IT professionals. Additionally, the exhibition attracts many trade associations. Companies that visitors can meet at the fair include Ejadah and Pelco.
What Was New for Intersec 2022?
The supporting programme of Intersec 2022 included a renovated conference line-up. This featured an updated format of the Future Security Summit and Fire Summit. Cybersecurity received an extensive focus. This was due to the increasing challenges related to protecting digital assets. There were also new live outdoor demonstrations.
Did You Know?
Intersec is a fair that can help you in completing goals such as expanding your knowledge. It can also help with forming new connections and making important purchasing decisions. It is additionally the place to learn about innovations and gaining recognition.
Intersec has a varied and interesting support programme. It includes many live demonstrations, such as an area for showcasing drones. Furthermore, it can also include areas of interest, such as VR fire-fighting. The support programme furthermore features conferences and workshops. For example, the fair has 4 main conferences. These are the Future Security Summit, the SIRA Summit, the Fire Summit and the ARENA.
The Future Security Summit is the meeting place for end-users of security products. It is where attendees can learn about how disruptive technologies address security challenges. Such include ways of protecting against data theft and others. The Summit is also the location for discussing security solutions. During the conference, industry leaders and experts analyse important security threats and loopholes. They also discuss how technologies can help in meeting ever-changing security requirements.
The Fire Conference or Summit is similar in intent to the Future Security Summit. It is the leading location for professionals working in the firefighting sector. During the conference, leading figures discuss trends, challenges, and innovations. The conference includes case studies, keynote presentations and panel discussions. Regulators, fire chiefs, key solution providers, and leading experts host each lecture. The focus of the discussions often includes advanced fire technologies and others.
Another conference of interest is the ARENA. It is where product comparisons, discussions focus on technology and solutions take place. The ARENA acts as the meeting location for end-users seeking to gain new knowledge. Such include important requirements and considerations to make before purchasing security products. During the conference, attendants can learn about innovative products and meet developers.
One of the main events in Intersec's programme is the exhibition of new products. It is a showcase of the latest innovations and solutions. The exhibition includes 15 country pavilions and 6 product sections. The exhibition includes products such as monitoring systems, CCTV, and access/entrance control. Attendants can also find video management & Analytics, authentication systems, biometrics/RFID, and locks. Among the exhibited products are house & building automation and armoured windows or doors. Visitors searching for intruders & burglary alarm equipment, and transmissions should opt to attend.
Intersec is an international fair that can help professionals from several industries. These include security specialists such as police forces, civil defence, and customs. It can also aid law enforcement, military/armed forces, and utility services. Airport/port experts should not overlook attending and gaining new insights. Wholesale trade experts should not overlook visiting. This includes manufacturers, distributors, wholesalers, trade agents and importers/exporters. Service providers such as architects, property developers and engineers ought to consider visiting. Facility managers and insurance or banking professionals should opt to visit. This is because the fair provides a chance to expand their business or gain new insight. Logistics and freight forwarding professionals and managers of hotels can find new connections. This also applies to health or education professionals, consultants, and IT specialists. Guarding services exports or trade association representatives should consider attending to gain recognition.
Start-ups can look forward to several ways of gaining recognition. Such include the Business Matchmaking Program. This is due to the Program allowing aspiring professionals to meet exhibitors. They can also look forward to the Future Security Summit, Fire Conference, and the ARENA.
Your Hotel Room in Dubai
Invest in your business trip with hotel accommodation selected for your specific need. Travel 2 Fairs Ltd works with you to send you hotels in Dubai with an ideal location and price tag. This allows you to select the hotel offers that work best for you. Such as placing you near the International Convention Centre for a quicker commute. We have long worked with large groups, so you can query for parties of twenty people and more. The entire registration process takes up to a day, and you leave all details to us. Also, Travel 2 Fairs ltd assists with logistics as well. You can request a rent-a-car or an airport transfer in both directions, whether it is private or shared.
Logistics
Intersec is an annual fair that takes place for 3 days. The event location is the Dubai International Convention & Exhibition Centre. Messe Frankfurt Middle East GmbH organises the fair along with several partners. The opening hours for the event are between 10 am and 6 pm for all three days of hosting.
The Dubai International Convention and Exhibition Centre is among Dubai's leading venues. It has a convenient location because of its closeness to important areas. For example, attendees can reach the venue within 30 minutes from Dubai Airport by tram. They can also reach the site from the city centre in 35 minutes via bus line 29.
Dubai is among the United Arab Emirates' largest cities. It has a variety of trains, buses, and taxis that make travelling convenient and easy. The travelling times can vary depending on the distance. For example, the journey can take 3 hours and 50 minutes when travelling to the metropolis from Abu Dhabi. Yet, should you travel from Dubai airport to the city centre, the travelling time would be 30 minutes. Visitors can find many accommodation options in the city. These include hotels, apartments in areas such as Dubai Marina. Dining options feature restaurants, bars, and clubs in districts such as Bur Dubai. Dubai has several areas where visitors should consider staying. Among them are Al Fahidi and Dubai Creek.
Audience and Statistics
Intersec is an international fair that receives many visitors and exhibitors. For example, the 2019 edition included over 1200 exhibitors and over 34800 visitors. Trade delegates represent 131 countries such as the UAE, Jordan, India, and Russia. They also presented the USA, the UK, Pakistan. China and Saudi Arabia. Many visitors of the edition were from South Africa, Italy, Iran, Turkey, Canada, and Germany. Attendants of Intersec often include representatives from Kuwait, Singapore, Israel, Australia, and Japan.
Intersec is a fair that is of great importance to the safety and security industry. It is also important for the aviation and construction industries. Many retail, wholesale, healthcare, and education industry members visit the fair. So do government, banking, telecommunications/IT professionals.
Past Editions
2022
Intersec 2022 took place as a face-to-face exhibition at the Dubai International Convention and Exhibition Centre. The venue featured Covid-19 safety measures such as the 3G entry policy. The edition received 522 exhibitors and 18,112 visitors.
1200+
Intersec exhibitors
60,000
sq m of exhibition area
Our visitors
for the event
Our
Clients