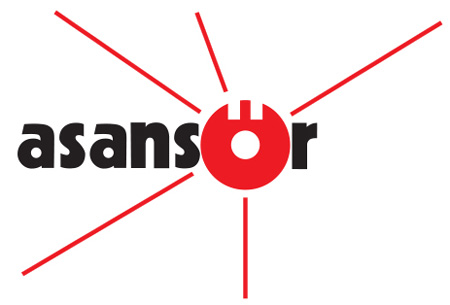 Asansor Istanbul 2025
(24 April 2025 - 27 April 2025 )
Organizer:
IFO Istanbul Fair Organization Inc.
About the
event
Update
Professionals in the Eurasian elevator industry will not have to wait long to meet again, as Eurasia Asansör 2025 is right on the horizon. ITF İstanbul Trade Fairs and CNR Holding are excited to bring yet another successful live edition at Istanbul Expo Center in September. With the pandemic more manageable, everyone wants to meet and network in person. Trade events are still the best vehicle to drive sales, and organisers give you that opportunity again on April 24th—April 27th in Istanbul, Turkey. Covid-19 precautions have not been set in place due to the removal of the related restrictions.
Calling Card
Eurasia Asansör plays an important part in the elevator, lift and escalator industry as a networking platform and a marketplace. The international exhibition is held in Istanbul, Turkey near Eastern Europe, North Africa, Central Asia, the Middle East and the Commonwealth of Independent States. This strategic location opens doors for exhibitors to make connections with buyers from a lot of different markets. Editions are spaced out every two years and are held at the Istanbul Expo Center. Eurasia Asansör is a source for new technologies and you have access to the entire value chain under one roof. As an exhibitor, you can increase your export volume and generate massive sales numbers. With enough patience, you can become a key player in the global market, who is easily recognizable internationally.
Business Potential
Eurasia Asansör makes it possible for exhibitors to come in contact with first-rate buyers from the MENAR region as well as other European and Asian countries. Last edition has delegations from Germany, Spain, Bulgaria, Brazil, Mexico, Egypt, Qatar, Algeria, Morocco, Ukraine, Georgia, Iran, and Pakistan. Their presence is to be expected as they come in contact with some of the best brands in the world – NAGEL, Bulut Makine, FABRE Asansör, GENEMER, Aybey Electronik, KEPI, Integra Asansör and Mikrolift. Together they represent the very best in the entire value chain. Overall, buyers can discover the latest in suspended ropes and balancing, decoration, signs and labeling, escalators and speedwalks, complete elevator packages, contracting and consultancy, inspection bodies and license bodies, and complementary equipment.
Did You Know?
Eurasia Asansör is still in its early stages of development and right now only a small number of its audience is international in nature. However, each edition manages to improve on these numbers so as an exhibitor you can establish a firm presence and meet up with new professionals each year. Turkey enjoys a favored status among the 12 top lift exporting countries worldwide. Its market is only going to grow. Projections right now place the export target at $500 million in 2023 and most of that is going to be achieved at Eurasia Asansör. Attendance also comes with other benefits like a serious seminar programme where experts will give practical advice and know-how on topics like periodic maintenance and applications.
Your Hotel Room in Istanbul
Interest in hotels near Eurasia Asansör is always at a high. Everyone wants a stellar location within minutes from the front doors of Istanbul Expo Center. Everyone wants a fantastic price and a good room. Travel 2 Fairs ltd actually gives it to you no matter how many people are travelling with you or how much you can spend on accommodation. There's a wide range of hotel deals in Istanbul for you to choose from. Give us a call and your hotel reservation for Eurasia Asansör is yours. Complement your accommodation for trade fairs with an airport transport. We can have someone waiting for you at the airport to drive you to your hotel. Or you can rent a car.
Past Iterations
Asansor Istanbul 2022
The 2022 edition of Asansor Istanbul occurred as a live trade fair between the dates 10-13.03.2022. The hosting location was the Istanbul Expo Center. The iteration received around 400 exhibiting companies from 30 countries. To ensure the safety of attendees, the venue featured coronavirus precautions, such as the latest entry regulations.
Asansor Istanbul 2023
The 2023 iteration occurred as a live trade exhibition between 9-12.03.2023. It featured over 24 000 visitants from 73 nations and 363 exhibiting firms on more than 60 000 m2. The venue featured precautions such as social distancing.
3000+
international visitors
Our visitors
for the event
Our
Clients