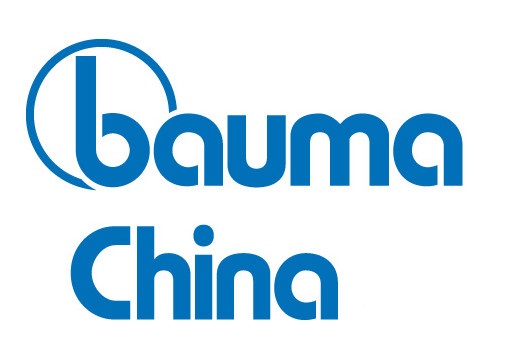 bauma CHINA
(25 November 2022 - 28 November 2022 )
Venue:
Shanghai New International Expo Centre
Location:
China , Shanghai
About the
event
COVID Update
You'll be pleased to know that bauma CHINA 2022 is going ahead as scheduled in November and interest is quite high. bauma CHINA is one of the few trade fairs in the world that ran during the first year of the pandemic and did a phenomenal job at creating a safe environment. Even with the travel restrictions, attendance was in the thousands. This year's edition will generate even more visitors. bauma CHINA 2022 will be held on November 22nd – November 25th and you can expect even better COVID-19 health and safety protocols. The Shanghai New International Expo Centre has implemented modern ventilation, crowd control barriers, disinfection points and contactless services.
Calling Card
bauma CHINA has reached the status as the leading trade fair for construction not just in China, but the whole of Asia. It has done this in just two decades and created the perfect launch pad for international exhibitors to break into the Asian markets. Held in Shanghai, China, bauma CHINA runs for four days towards the end of November. You should definitely consider bauma CHINA because of its high-profile visitors. All the decision makers from China and its surrounding regions gather at the Shanghai New International Expo Centre to network, research what's on offer at the moment and make direct purchases. The live demos and supporting events only add strengths!
Business Potential
The high demand for quality construction machinery and technology and the openness of China to foreign exhibitors means that you're able to generate sustainable success for years. A lot of Asian countries are experiencing modernization and want to build bigger and better. Brands like Volvo, Caterpillar, Bauer and Terex are regular names at every single edition. The product portfolio is truly impressive - fluid technology and power generation units, manufacture of cement, lime and gypsum compounds for building materials, mineral processing, earth-moving machines, pipe and cable laying equipment and tools, construction vehicles, formwork and scaffolding. The audience is predominantly Chinese, though the number of international trade visitors is steadily on the rise. During the pandemic, bauma CHINA also created the bauma CHINA Community – a virtual B2B platform that helps those who could not attend in person to research exhibitors and get in touch.
Did You Know?
Innovation is at the heart of everything that bauma CHINA does. One of the most recent trends at the trade fair is the emphasis on smart and green technologies. More and more exhibitors are taking the opportunities to launch high-profile, innovative technologies to relevant investors and buyers. You can experience what the future of construction is going to look like. Another major, major highlight is the BRICS Infrastructure Investment forum. The forum is open to all and concerns the needs of the BRICS states for public or private infrastructure projects. This is where questions like how financing from the New Development Bank (NDB) can be obtained among other things. The forum is free to attend.
Your Hotel Room in Shanghai
The earlier you book a room for bauma CHINA the better the deals on hotels in Shanghai, China that you get. Travel 2 Fairs ltd knows all the great spots in the city that are near the Shanghai New International Expo Centre and public transportation. You'll get to the exhibition centre in minutes and keep expenses to a minimum. It all depends on the budget you want and how many people are travelling. We're equipped to accommodate larger groups of twenty people just as easily as solo travellers. Travel 2 Fairs ltd also saves you thinking about the journey from the airport to your hotel room. Arrange an airport transfer upon arrival and for your departure. Or you can use us to rent a well-priced car.
2867
international exhibitors
300,000
sq. metres of exhibition space
Our visitors
for the event
Our
Clients