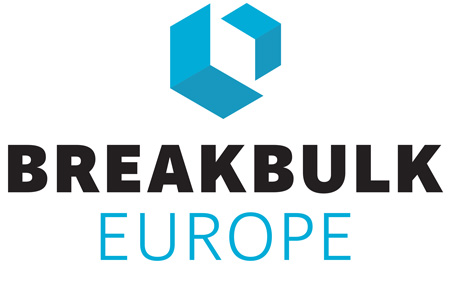 Breakbulk Europe
( 6 June 2023 - 8 June 2023 )
Location:
Netherlands , Rotterdam
Organizer:
Breakbulk Events & Media
About the
event
Update
Breakbulk Europe 2023 will be hosted as a live edition at Ahoy Rotterdam. The edition will be held between 06.06.2023 and 08.06.2023. Due to the Netherlands lifting its domestic restrictions in February 2022, the venue will not have Covid-19 safety measures in place. Organisers will instead highly encourage attendees to follow recommendations such as performing regular hand disinfection.
A Brief Look
Breakbulk Europe is a fairly recent international exhibition that was first held in 2006 and is by design, without a permanent home. Every year, the event moves around Europe with a current home at Ahoy Rotterdam in Rotterdam, Netherlands for its upcoming edition. The exhibition tackles the trends, challenges, and innovations in the cargo, logistics, and break-bulk circles. We also have to mention the satellite events in Asia, the Americas, and the Middle East. In attendance, you have at least 379 cargo owners by last count and over 10,000 visitors from 121 countries.
An Industry Profile
There is a lot of happening in break-bulk shipping, and exhibitors cover a lot of ground by displaying advancements in transport facilities, freight transport systems, ports, terminals, heavy hauliers and ocean carriers, among other transport technology solutions. The upcoming edition even promises not one, but two outdoor exhibition areas. The level of specialization means you will meet only serious buyers and investors looking for long-term partnerships. Besides business, there's a support program that features educational and training workshops in tandem with a conference that occupies itself with the most of-the-moment subjects affecting the industry.
Travel 2 Fairs Takes You There
Travel 2 Fairs Ltd gives you an easy way to book your hotels for Breakbulk Europe and save time and effort at the same time. We have been working in the business travel industry for years and in that time have created an efficient, cost-optimizing service. Send us your requirements, and your new personal travel assistant will present you with the most-fitting offers in less than an hour. We have grown a database with trustworthy hotels in Rotterdam in every major district, so your online hotel booking fully meets your needs.
Past Editions
2022
Breakbulk Europe 2022 took place as a live event between 17.05.2022–19.05.2022. The edition was held at Ahoy Rotterdam. The venue did not feature Covid-19 safety measures in place due to the Netherlands removing its domestic restrictions in February 2022. Over 15,000 visitors and 855 exhibitors from 141 countries attended the event.
Our visitors
for the event
Our
Clients