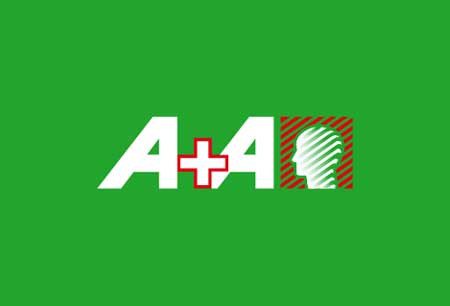 A + A
(24 October 2023 - 27 October 2023 )
Location:
Germany , Düsseldorf
About the
event
Covid-19 Update
A+A 2023 will take place between October 24th and October 27th. The event will take place as a live edition at Messe Düsseldorf in Germany. The face-to-face exhibition will not feature Covid-19 safety measures due to the country removjung its domestic and travel restrictions as a result of the improving pandemic situation.
Calling card
A+A is among the leading global trade fairs for work safety, protection, and health. It defines the health and safety standards at the workplace on a global scale. It allows professionals to discuss the latest challenges, trends, innovations, and standards. The event takes place at Messe Düsseldorf once every 2 years. The editions tend to take place in late October or early November.
Business profile of the event
A+A is a trade show that attracts a diverse group of industry professionals. This includes occupational safety specialists, purchasing/procurement experts, and sales/marketing specialists. Additionally, safety officers, work organisations, HR/HSE managers, work and staff councils also attend. So do security officers, social security self-administrated, professional and plant fire brigades. Ergonomics specialists, fire protection specialists and corporate environmental protection experts attend A+A as well.
The fair also receives company doctors, occupational physicians, psychologists and health managers. Technical test centre staff, trade supervisor office employees and entrepreneurs additionally attend. Professional associations, accident insurance fund experts and fire/disaster/environmental protection staff are among the attendants as well. So are workplace health promotion experts emergency service providers, occupational and environmental medicine specialists. A+A receives many leading companies as exhibitors or visitors. These include Condair Systems, Kelly International Corporation and Back App AS.
What Was New for A+A 2021?
The trending topics for 2021 A+A were:
Sustainability (circular economics, supply chain diligence law, certification, sustainable products)

Digitization / digital performance (digital process optimisation solutions, procurement automation, production, and delivery)

Solutions for the future (the latest innovations presented by young and innovative companies)

New worlds of work (new working environments, location-independent work and learning)

Hygiene + pandemic (solutions and products for protecting employees in a post-pandemic industry)
The edition featured the Robotics Park & ​​Self-experience Space. In the areas, visitors could observe exoskeletons created by leading manufacturers and start-ups. This allowed attendants to examine how such technology can support demanding activities. The Self-experience Space additionally permitted professionals to observe the technology in action. This included being able to test said prototypes via simulated work situations. The 3 courses included logistics, assembly, and welding.
The Robotics Park also included the Exoworkathlon. This was a live study on exercise control where young test subjects would go twice through a test course. The first run included passing the course without an exoskeleton. The second run featured equipping an exoskeleton and passing the course anew. Exoworkathlon also featured activities that discussed user feedback, ergonomics, and other functions.
Did you know?
A+A allows trade professionals to complete several business goals. Among them is learning about the latest innovations, trends, standards, and challenges. Furthermore, the trade fair also permits networking with existing and new business contacts. Additionally, the fair enables preparing for important purchasing decisions and closing them onsite. Professionals can also opt for examining and buying vital products on site. A+A furthermore enables expanding one's specialist knowledge and gaining recognition.
A+A has several main themes which form the basis of the trade show and influence the support programme. These include:
Corporate Fashion

Safety at work

Fire Protection / Disaster Management

Health at work / Corporate Health

Security at work
Additionally, A+A features several focus topics that influence the exhibition, including:
First aid and rescue, emergency medicine

Media/training
Environmental/occupational/travel medicine
Corporate health management
Company catering
Fire protection/security products
Hygiene requirements
Mobile working
Prevention and therapy
As mentioned, the focus topics tend to influence the exhibition. This includes determining the product categories and the type of products presented. The exhibition is among the main sub-events. It is the location where leading companies and start-ups present their latest wares. Furthermore, the exhibition allows visitors to examine wares before making important buying decisions. The sub-event is among the main sources of gaining recognition for start-ups. Professional visitors can examine a broad range of products. This includes personal protective equipment, technical aids, fabrics for protective wear and workwear. It also features CBRN, safety equipment, and facilities for the workplace. First aid, rescue, hygiene and sanitary supplies are also among the exhibited wares. So are workstation architecture, ergonomy, decontamination, emergency medicine and protection.
The exhibition includes special areas that focus on the latest topics and trends. Among them is the Start-Up Zone, where young companies present their novelties. Such technologies include new health apps, VR glasses, high-tech textiles, PPE, and others. The Zone allows such providers to gain recognition and form new business connections. It also allows attendants to learn about the latest novelties.
Another special zone is the Robotics Park. It is the location for presenting novel robotic technologies such as exoskeletons. Exoskeletons blend the intelligence of humans with the power of machines. They allow employees to perform better in demanding activities. The zone includes 3 work courses that focus on legs, overhead work and welding. Such technology can be quite beneficial as it helps to reduce sickness-related absenteeism. Furthermore, such technology can aid employees in better executing tasks such as welding.
A+A also features other sub-events of high interest. Among them is the International A+A Congress. It gathers in one location occupational safety stakeholders and decision-makers. The Congress feature a series of talks that focus on various subjects. Among them are digitalisation and artificial intelligence for occupational safety and health. They also include working during a pandemic and implementing Vision Zero. Participants can receive advanced training points, gain recognition, and network with leading experts. The topics can vary from addressing the latest challenges to discussing new trends. Each of the 25 talks features a leading expert discussing the subject with the audience. Speakers can include scientists, entrepreneurs, specialists, political representatives and others. The Congress can be beneficial for both European and International specialists.
Another sub-event of interest is the Trend Forum. It is the central meeting hub for professionals from all branches of the industry. The Trends Forum discusses the latest trend topics within the industry. These often include digitisation, health, safety, hazardous substances and sustainability. They also often include supply chain laws, hygiene, and protection. The Forum can be valuable as a source of information for industry professionals. It also allows them to network with other leading specialists. They can also gain recognition by attending as a speaker at the Forum.
The A+A also included the Safety + Health Meeting Point. It is where professionals can receive answers to occupational health and safety questions. These include means of protecting employees, PPE alternatives and others. The Meeting Point features various experts including association representatives, who answer onsite questions.
One of the main sub-events is the German Occupational Safety And Health Award. It allows start-ups and leading companies to gain recognition. It lauds innovations that have proactively dealt with safety and health challenges. The Award features several categories, including Strategic, Company, Cultural, Personal and Newcomer. Each submission receives a thorough examination by an independent jury. Each winner is chosen based on 4 criteria. These are Effective, Transferable, Sustainable, and Creative. Effective determines who is successful in regards to target orientation is the solution. Transferable measures how inspirational the submission is without being a blueprint. Sustainable determines how resource-saving and long-term-use-effective is a certain solution. Creative focuses on the level of ingeniousness presented by the submission.
Attendees should consider the Company Fire Protection And Emergency Management Theme Park. It is the location where professionals can listen to presentations on preventing accidents. The presentations also allow them to learn about rescue operations. Such expositions will enable companies to learn first-hand how to protect their employees. The Theme park also features live demonstrations on what to do in a given situation.
A+A is a must-attend event for many industry members. Among them are:
Occupational safety specialists

Purchasing and procurement experts

Sales and marketing specialists

Safety/security officers

Work and staff council members

Work organisation representatives

HR/HSE/Health managers

Occupational physicians

Psychologists

Ministries, institutions, professional associations

Accident insurance fund experts

Integration and inclusion experts

Professional and plant fire brigades

Emergency service providers

Fire protection specialists

Corporate environmental protection experts

Work and organisation psychology specialists

Fire, disaster, environmental protection staff

Company doctors

Workplace health promotion experts

Technical test centre employees

Entrepreneurs

Social security self-administrated

Ergonomics specialists
Your Hotel Room in Düsseldorf
Invest in your business trip with hotel accommodation selected for your specific need. Travel 2 Fairs Ltd works with you to send you hotels in Düsseldorf with an ideal location and price tag. This allows you to select the hotel offers that work best for you. Such as placing you near Messe Düsseldorf for a quicker commute. We have long worked with large groups, so you can query for parties of twenty people and more. The entire registration process takes up to a day, and you leave all details to us. Also, Travel 2 Fairs ltd assists with logistics as well. You can request a rent-a-car or an airport transfer in both directions, whether it is private or shared.
Logistics
A+A is a biannual trade show which takes place in Messe Düsseldorf for 4 days. Messe Düsseldorf GmbH organises the trade show. Opening times tend to be between 9 am and 6 pm.
Messe Düsseldorf is a leading exhibition centre that is easy to reach via public transport. You can arrive at the venue, for instance, by taxi, metro, or train. Travel times can change depending on your method of transportation and departure location. The commute time from Düsseldorf Airport to the area by bus or metro, for instance, is 18 minutes. It will take 25 minutes to travel from the central railway station to the messe by metro. The same distance via taxi or car will take 20 minutes. Many cities are near the Düsseldorf Exhibition Center. From Cologne, for instance, you can arrive at the site in an hour by taxi or by car.
Düsseldorf is a city that provides a vast assortment of eating and accommodation options. In many districts, for instance, there are hostels, hotels, guest houses, or apartments. Friedrichstadt, Hafen, Oberbilk and Flingern are among the city areas to consider. Eatery options feature restaurants, bars, clubs, and cafés. Messe Düsseldorf is also a suitable location to dine in, due to its catering zones.
Audience and Statistics
A+A is a high-profile and high-attendance event. Its 2019 edition received, for instance, 73.507 visitors. It also featured 2111 exhibitors and 419 journalists. Attending nations include:
Japan
Canada
Kenya
South Korea
Croatia
Lithuania
Germany
Finland
France
UK
India
Iran
Italy

Netherlands
Norway
Oman
Austria
Pakistan
Poland
Portugal
Romania
Russia
Sweden
Switzerland
Serbia
Malaysia

Sri Lanka
South Africa
Taiwan
Thailand
Czech Republic
Turkey
Ukraine
Hungary
USA
UAE
Vietnam
Luxembourg
Australia

Bangladesh
Belgium
Brazil
Bulgaria
Chile
China
Denmark
Slovakia
Slovenia
Spain
Singapore
New Zealand
Bosnia and Herzegovina
Attendees represent the safety, education, service, health and media industries. 98% of attendees are satisfied with the editions of the show. Also, 97% of attendants would recommend the trade show to other professionals.
Past Editions
2019 Edition
The 2019 edition of A+A took place under the motto of "People count". The edition received a total of 2,121 exhibitors and over 73000 trade visitors. It focused on sustainable textile production and fairness in global supply chains. There was a high concentration of PPE exhibitors - over 1100 presented the sector.
2021 Edition
A+A 2021 took place as a hybrid event. The edition consisted of a face-to-face exhibition and a complementing digital platform. A + A Connected was the name of the platform. The online portal allowed attendees to access the support programme. This included the A+A Congress and others. A total of 1,204 exhibitors and over 25,000 trade visitors travelled to Messe Düsseldorf in Germany. The event coincided with the International Congress for Occupational Safety and Occupational Medicine.
1364
international exhibitors
31,876
international visitors
Our visitors
for the event
Our
Clients