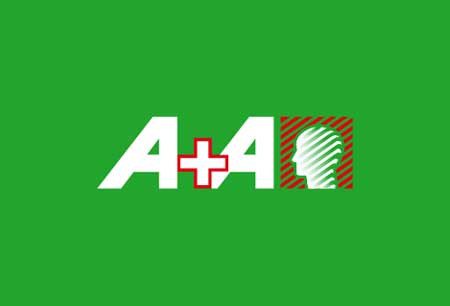 A + A
(26 October 2021 - 29 October 2021 )
Location:
Germany , Düsseldorf
About the
event
The latest updates from Messe Dusseldorf regarding A+A 2021 confirm that the currently planned edition will be taking place. Organisers maintain the dates for October 26th – October 29th. The exhibition halls at Messe Dusseldorf in Dusseldorf, Germany will follow the latest government COVID-19 health and safety protocols. The coronavirus pandemic has heavily impacted the trade show industry and that's why A+A 2021 will be held as a hybrid edition. Large portions of its programming and resources will be made available for attendees who are unable to travel. Digital offers might be helpful, but nothing can replace the unique environment of a live trade show as a way to do business. Support A+A 2021 in person and leave the travel plans to us.
Calling Card
A + A defines the standards for health and safety at the workplace in Europe. The international trade show is a major source for innovation, practical information and learning about cutting-edge research and advancement in the industry. The concept for the show focuses on three areas – safety at work, security at work and health at work. A + A operates out of Messe Dusseldorf and runs for four days on average. Editions arrive in Dusseldorf, Germany once every two years towards either late October or early November. Given the complications caused across all industries due to the coronavirus pandemic, A + A is now more relevant together as a place to discuss, foster ideas and generate sales leads.
Business Potential
The core pillars of A + A are health, safety and security at the workplace, and you can be certain the product portfolio is extensive. There's personal protective equipment, technical aids, fabrics for protective wear and workwear, CBRN, safety equipment and facilities for the workplace, first aid, rescue, hygiene and sanitary supplies, workstation architecture, ergonomy, decontamination, emergency medicine and protection. Brands buyers can encounter include Condair Systems, Ergo Advantage Inc., Hippus N.V., Kelly International Corporation and Back App AS. The audience at A + A comes chiefly from industry followed by retail, services, suppliers and institutions, facilities and authorities. Professionally, they also vary from occupational safety engineers and security officers to people in work organisation and human resources. The biggest reasons to attend A + A is to search for new products, find new partners and prepare for purchase.
Did You Know?
New technologies are always explored at A + A and the biggest trend at the moment is the intro to robotics and their application to work health and safety. That's why the trade show has developed its Robotics Park, where you're able to experience these innovations first hand. On everyone's lips are exoskeletons, which will be demonstrated to the fullest at the special zone. Another worthwhile part of the trade show is the International A+A Congress, which brings together stakeholders and decision-makers in occupational safety and health under one roof. The subjects are varied with talks and programming focusing on digitalisation and artificial intelligence for occupational safety and health, working during a pandemic, and the implementation of Vision Zero.
Your Hotel Room in Dusseldorf
Travel 2 Fairs ltd offers hotel services for A + A that are tailored to your specific needs and tastes. We make it easy, efficient and affordable to book hotel accommodation for trade shows and know all the best hotels in Dusseldorf. Book hotels for A + A within a single day and have your choice from the best deals on the market. Location is important, which is why we make it a top priority to find hotels close to Messe Dusseldorf, which are well serviced by public transport. Clients come to us to arrange airport transfers upon arrival and departure. If you prefer to drive, Travel 2 Fairs ltd also serves as an official rent-a-car vendor.
1364
international exhibitors
31,876
international visitors
Our visitors
for the event
Our
Clients