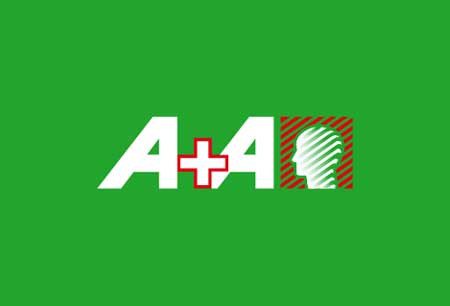 A + A 2025
( 4 November 2025 - 7 November 2025 )
Organizer:
Messe Dusseldorf GmbH
About the
event
Update
A+A 2025 will occur between the 4th and 7th of November, 2025. The event will be a live trade exhibition hosted in Messe Düsseldorf, Germany. The event will not feature coronavirus safeguards due to the country removing its restrictions related to the pandemic.
Preface
A+A is among the leading trade fairs for work safety, protection, and health. It defines the international security and welfare standards at the workplace. It also allows professionals to examine the current industry challenges, inclinations, novel solutions, and criteria. The trade show occurs in Messe Düsseldorf once every two years.
A+A is a trade exhibition that is attended by a varied multitude of industry professionals. This comprises occupational security specialists, acquisition/procurance professionals, and gross sales/commerce specialists. Safety officers, work organisations, HR/HSE managers, and staff councils also attend. So do security officers, social welfare self-apportioned, occupational and factory fire protection brigades. The attendants likewise include professional associations, accident insurance fund specialists and protection staff related to fires, disasters, and the environment.
A+A is a high-profile and high-attendance event. One edition received, for instance, 73 507 visitants. It also featured 2 111 exhibitor firms and 419 journalists. Attending nations include Japan, Canada, Kenya, Croatia, Australia, and Brazil. One detail which shows the importance of the event is its high statistics. 98% of the attendee group is pleased with the iterations of the event. Correspondingly, 97% of attending would recommend A und A to other specialists.
About A+A Dusseldorf
A+A has several main themes and focus topics that form the basis of the trade show and influence the support programme. These focus on fire protection, work security, corporate health, disaster management, prevention, therapy, mobile working, and hygiene requirements. A+A features a diverse event agenda comprised of diverse showstoppers. Such include the extensive exhibition, consisting of specialised areas such as the Start-Up Zone and Robotics Park. Other sub-events of high interest are the International A+A Congress, the Trend Forum, the Safety + Health Meeting Point and the German Occupational Safety And Health Award. Attendees should also consider the Company Fire Protection And Emergency Management Theme Park.
A+A receives many leading companies as exhibitors or visitors. These include Secova GmbH, Safety Consult, Adolf Würth GmbH, CAT Workwear, HAIX, Hubert Schmitz GmbH, and Kaneka Europe. Participants attending the fair represent sectors such as education, safety, health, services, and media.
A+A Düsseldorf Accommodation
Procure suitable accommodation for A&A Düsseldorf before all the good deals are taken with Travel 2 Fairs Ltd. All that is necessary is to inform us about the rooms you need, how much you wish to spend, and your desired location. Travel 2 Fairs Ltd manages the rest. Reserve lodgings adjacent to Messe Dusseldorf and gain valuable access to public transport. We can advise you on the best routes to take to the venue. Aside from affordable hotel accommodation for exhibitions, we also provide transport services. One way to travel to your hotel is to have a rent-a-car wait for you at the airport. Another is to schedule an airport transfer in both directions.
Event information may need to be updated because of the coronavirus pandemic. More information is available from the organiser.
Past Iterations
A+A 2019
The 2019 edition of A+A received 2 121 exhibitor firms and over 73 000 trade visitants. It focused on the sustainable production of textiles and global supply chain fairness. There was a high concentration of PPE exhibitors – over 1 100 represented the sector.
A+A 2021
A+A 2021 comprised a face-to-face trade exhibition and a complemental cyber-platform. A + A Connected was the platform's name. The online portal allowed attendees to access the support programme. This included the A+A Congress and others. A total of 1 204 exhibitor firms and over 25 000 trade visitants travelled to Messe Düsseldorf in Germany.
A+A 2023
A+A 2023 was a live trade exposition hosted in Messe Düsseldorf between 24-27.10.2023. It did not incorporate coronavirus precautions due to the repealing of the country's pandemic restrictions. It featured 2 200 exhibitants from 58 nations and approximately 62 000 visitants from 140 countries, including 3 000 conference participants. Over 96% of the visiting confirmed that their expectations were met during the event.
1364
international exhibitors
31,876
international visitors
Our visitors
for the event
Our
Clients