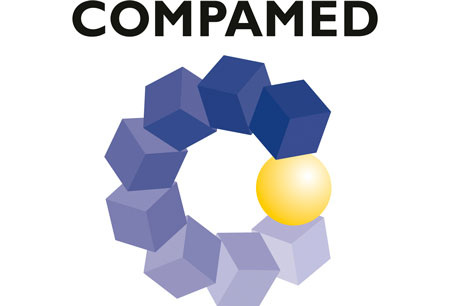 COMPAMED 2023
(13 November 2023 - 16 November 2023 )
Organizer:
Messe Dusseldorf GmbH
About the
event
Update
COMPAMED 2023 will occur as a live trade exhibition event between the 13th and 16th of October, 2023. It will coincide with MEDICA 2023. The event will not have coronavirus safeguards. This is due to Germany lifting its pandemic-related restrictions.
Preface
COMPAMED is among the leading medical technology industry events. It is an annual event that occurs in Düsseldorf at Messe Düsseldorf alongside MEDICA. COMPAMED attracts a diverse group of attendees. Among the attendants are heads of R&D divisions and production supervisors. Technical procurement managers, packaging specialists, design engineers, and validation specialists also visit. Exhibitors from MEDICA also attend. COMPAMED is a leading event with high levels of attendance. For example, one of the iterations received over 46 500 participants. A total of 169 nations attend the event, including countries such as South Africa, Canada, Japan, Peru, Spain, and New Zealand.
About COMPAMED in Dusseldorf
Among the foremost sub-events in COMPAMED's event agenda is the exhibition. It is the location where exhibitors display their novel products. COMPAMED's programme also features a range of matchmaking initiatives and networking events. Among these events is the High-Tech Forum By IVAM, the Suppliers Forum by DeviceMed and the COMPAMED Innovation Forum.
COMPAMED receives many leading companies as exhibitors, including:
ACME;
Bosch;
Continental Medical;
DuPont;
Emerson;
Evonik Industries;
FUJIFILM;
Garmin Health;
Henkel AG;
Hewlett Packard;
Honeywell;
Saint-Gobain;
Solvay;
Teledyne.
Attendees of the fair include members of the medical technology industry. It also includes specialists from the dental medicine, health, and pharmacy sectors.
COMPAMED in Dusseldorf Accommodation
Procure suitable accommodation for COMPAMED before all the good deals are taken with Travel 2 Fairs Ltd. All that is necessary is to inform us about how many rooms you need, how much you wish to spend, and your desired location. Travel 2 Fairs Ltd manages the rest. Reserve lodgings adjacent to Messe Dusseldorf and gain valuable access to public transport. We can advise you on the best routes to take to the venue. Aside from affordable hotel accommodation for exhibitions, we also provide transport services. One way to travel to your hotel is to have a rent-a-car wait for you at the airport. Another is to schedule an airport transfer in both directions.
Event information may need to be updated because of the coronavirus pandemic. More information is available from the organiser.
Past Iterations
COMPAMED 2021
COMPAMED 2021 and MEDICA 2021 took place as hybrid events between the 15th and 18th of November 2021. The events took place as live exhibitions at Messe Dusseldorf and on specialised digital platforms. The live aspects of the fairs featured the latest and strictest coronavirus safeguards. This included attendees needing to show 3G documents, such as negative test results, before entry. The coinciding editions received over 46 000 visitants from 150 countries. Furthermore, the 2021 editions featured over 3 500 exhibitor firms from 70 nations. The number of speakers that attended the two editions was 610. A total of 787 presentations took place during the editions. The complementary digital platforms registered 77 300 individual users.
COMPAMED 2022
MEDICA 2022 and COMPAMED 2022 attracted over 81 000 visitants, with 75% of them travelling from abroad. The events, which took place as live trade exhibitions between the 14th and 17th of November 2022, also included over 5 000 exhibitors firms. Due to the lifting of Germany's domestic regulations, the venue, Messe Düsseldorf, did not have coronavirus safeguards in place.
120,000
visitors altogether
Our visitors
for the event
Our
Clients