FILTECH
( 8 March 2022 - 10 March 2022 )
About the
event
Are you ready to show the world your contribution to filtration technology? FILTECH waits for your cutting-edge models of filtration equipment, filters and separators in Germany. The international trade show draws in specialized companies from all over the world and has now grown to feature over 350 exhibitors. There's little time left to tend to your travel arrangements but Travel 2 Fairs ltd is here to guide you to the most irresistible deals on the market today.
Discover hotel bookings for FILTECH that keep your budget in line and won't strain your finances after with the services of Travel 2 Fairs ltd. Set a price range and our team will narrow down all relevant promotions so you get the most value at the lowest price. Your reservation will enjoy a stellar location and connectivity to public transport. Invest all other resources in the diverse program at FILTECH. Product groups here feature microelectronic, energy, supply, food and healthcare technologies and solutions. It's the perfect platform to elevate your voice and launch a brand new product to an eager reception.
Our visitors
for the event

The hotel was perfect for our 5 days stay in Friedrichshafen. Rooms warm and clean. Good breackfast and good restaurant.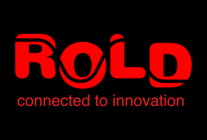 Hi Mark,
how are you? I would like to give a feedback to you: everything went well and our staying was perfect! Thank you very much for your cooperation.
Kind Regards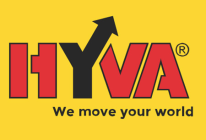 Iulian Cojocaru
Apartment-Hotel Hamburg Mitte
SMM
Hi Christine,
Thanks for everything, sorry for the confusion. I still own you a feedback from Hamburg. The Apartment Hotel - The location was not that bad, considering you are going there for the SMM show not for holiday. I had a subway station 10-12 min walk distance which was very useful , 3.20 Euro /day I was going back and forward from the exhibition center. - At the Hotel .base floor, they have a small restaurant and bar, but near the hotel at a 15m min range walk, you can find something to eat like, Pizza`s, McDonalds, Chinese Restaurant, Turkish Restaurant, German beer house with brezzels and sausages, etc - The room was a decent one, you can feel is an old Hotel by the building construction and the furniture vintage alike that gives you the impression of the `90`s, but they were clean, and looking good. - The room cleaning was ok, and also the guys from the front desk were quite polite and helpful. - Breakfast area was large which I like it the most, you did not feel crowded having many tables where to sit. The diversity was ok, nothing special, but looking clean and lots of personnel available for the coffer, table cleaning/arranging, etc - The down points are that rooms do not have A/C , the single room, has two small beds with separate mattresses put together, so if you want to roll over you will have a gap in the middle, so anyway you will use only one single bed. They say that the tap water is drinkable in Germany , but a hotel that respects its status, should offer complementary water bottle every day for the ones who prefer to stay safe, there wa sonly one 1L bottle at the first day and that`s it, I mean it costs 1Euro , you can add it to the room costs. The bathroom was only with liquid soap, no shower gel or shampoo. This is the most honest feedback you will get…
Best regards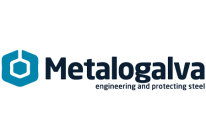 Débora
Sejours & Affaires Paris-Malakoff
Hello Tom,

First of all I want to thank you for your professionalism with us.
Enjoyed our stay and ran everything very well.
The rooms were comfortable and we were very well received.

King Regards,
Débora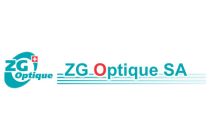 Liudmila Podgornaya
Upper Room Hotel Kurfurstendamm
Very competent and professional, Tom Parker helped us find the most suitable hotel in Berlin. Description of the hotel and its location was accurate and appropriate. Thank you for your attention, easy communication and quick response to our requests.
Best regards,
Liudmila Podgornaya. ZG Optique SA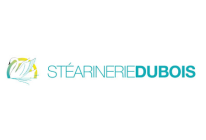 Hi Tom,
Thanks for your email, All was fine in the hotel we booked.
Thanks and have a nice day,
Bien cordialement, Best regards,
Mathilde CHELLY
Europe Sales Representative
Pharmaceutical Division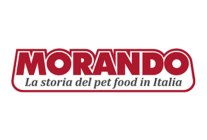 Everything perfect. Thanks for your service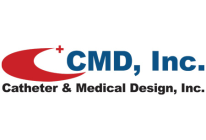 Brian: Everything went very well. You did a great job, will plan to us you again in the future.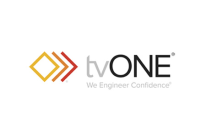 Hi Tom,
Thank you for your continued support throughout out booking process and even afterwards 😊
The stay was great, and I will be sure to keep in touch for future bookings.
Thanks again,
Rachael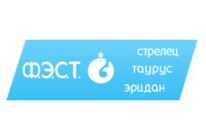 I'm Alexey,
sales person taking care of whitefish our fleet exports abroad. Travel time to time attending different shows and events. Of course, not often but it happens, having head ache how and where to book one or another hotel. I met Mrs. Megan Moore couple of years ago and was positively surprised I can have service like she render. No more head ache with bookings, just short e-mail and I'm in a hotel. That's what Megan can do better than others. My last booking was a year ago in Brussels, nice and comfortable room, good people at reception. In other words Megan really knows what her client want.
Alexey Pchelintsev
MURMANSK TAW FLEET 1,2,3,4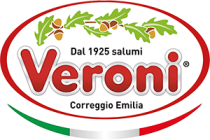 Tommaso Lo Russo
Kyriad Prestige Lyon Est - Saint Priest Eurexpo Hotel and SPA
Sirha
Nice and comfortable hotel, very close to the exhibition.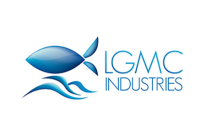 Fatiha Ramzi
ibis budget Koeln Messe
ANUGA
Dear Mark,
Many thanks your email. Nothing to say about your service, perfect ! Appreciate very much your good communication. I was very happy to have for the first time a hotel very close to the ANUGA (which gave me time to do running daily after the exhibitionJ) The hotel was good. It is a pity however that no meal was served (except the breakfast) while the Ibis hotel close to Ibis Budget was serving meals at dinner. I was also disappointed to book for a taxi at the hotel that never came. Fortunately, I went by foot to take a taxi outside in order to avoid missing my train.
All the best to you.
Our
Clients