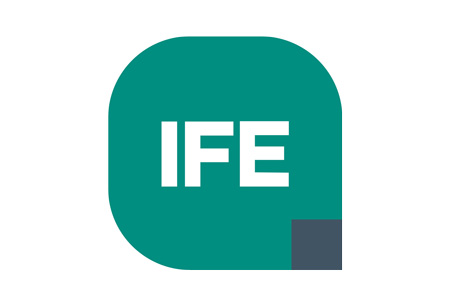 IFE
(20 March 2023 - 22 March 2023 )
Organizer:
Montgomery International
About the
event
Update
IFE will once again take place in 2023. The new dates are confirmed for the dates of March 20th to March 22nd at ExCel London. The UK does not have strict prevention measures concerning the hosting of trade fairs. However, participants are strongly encouraged to wear face masks during their visit to IFE 2023. Stay tuned for further updates regarding the event!
Introduction
IFE (International Food and Drink Event) is a leading trade of pivotal importance to the F&B industry. It is among the prominent events for presenting innovations and conducting business. The trade show receives over 1,500 exhibitors and more than 30,000 visitors from over 100 countries. A notable feature of the visitors is that 73% of the group has significant purchasing power. This is due to many attendees having a position, such as a manager, head of a department, or director. They also include C-Suite executives, controllers, global leads, chefs, assistants, buyers, senior developers, company owners, and coordinators.
About IFE
IFE receives participants from various industries. This includes the
F&B
, packaging and food processing sectors. Additionally, the event features members of the HoReCa, wholesale, distribution, import & export industries. The agriculture, aviation, R&D, education, health, and wellbeing sectors also attend.
Participants can achieve various business goals via the diverse support schedule. It features sub-event locations like the Sustainability and Trends & Innovation Stages. Additionally, participants should opt to attend the New Products Tasting Theatre. It showcases new products. Likewise, they should not overlook the comprehensive exhibition. It features nine product categories and various international pavilions. Attendants should also not look over the World Food Innovation Awards. This similarly applies to the Certification Clinic and The Advice To Go Zone. Additionally, they should consider the various networking sub-events. Examples include the Exporters Hub, the Startup Market, the Speed Pitching Sessions and the Networking Hubs.
Many leading companies attend as exhibitors or visitors. For instance, participants include Amazon, American Airlines, Domino's Pizza Group, and Costco. They similarly feature Sainsbury's, Hilton, and Tesco. Best Foods, Eurostar, Kellogg, and Lidl likewise take part. Marks & Spencer, Mars Food, McVities, Mercadona, Mondelez, Nando's, Nestle, Red Bull, Sodexo, and SPAR also attend. So do Starbucks, Subway, The Coca-Cola Company, The East India Company, TikTok, Twining's, and Unilever.
IFE Accommodation
Seek hotels for IFE
before all the good deals are taken and land your dream price with Travel 2 Fairs Ltd. Tell us how many rooms you need, how much you are willing to spend, and where you want to be located. Travel 2 Fairs Ltd manages the rest. Book hotels close to ExCeL London and gain valuable access to public transport. We advise you on the best routes to take to the venue. Asides from affordable hotel accommodation for exhibitions, we also provide transport services. One way to travel to your hotel is to have a rent-a-car wait for you at the airport. Another is to schedule an airport transfer in both directions.
Due to the corona pandemic (COVID-19), trade fair and event information may be obsolete. You can get more information from the organiser.
Past Editions
IFE 2022 marked the successful restart of the event after a two-year hiatus. The edition featured around 760 exhibitors and a broad range of highlights. The event took place in a face-to-face format at ExCeL London, with the hosting dates set between 21.03.2022 and 23.03.2022.
1,250+
food & drink suppliers
111
represented countries
Our visitors
for the event
Our
Clients