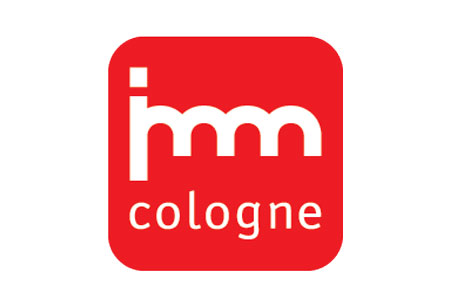 imm Cologne 2024
(14 January 2024 - 18 January 2024 )
Organizer:
Koelnmesse GmbH
About the
event
Update
Imm Cologne 2024 will occur as a live exhibition in Messe Cologne between the 14th and 18th of January 2024. It will not have strict coronavirus safeguards. This is due to the removal of the country's pandemic restrictions.
Preface
Imm Cologne is the pre-eminent furnishing show for the interior industry. It is the central display platform for the newest interior and furniture trends. This helps professionals working in the interior industry gain valuable insights. The show furthermore includes days when it opens to the public. This permits exhibitioners to display their up-to-the-minute products to end consumers. The fair is among the leading events for Cologne and takes place in Messe Cologne. The Imm Cologne Fair is the meeting hub for lighting, furniture and interior designers. This includes international suppliers of furniture, wall & flooring coverings, and lighting.
Imm Cologne attracts over 130 000 attendants from 139 countries. For example, one edition received 1 233 exhibitors and 129 451 trade visitants. Visitors to the fair come from Europe, the Americas, Asia, and Africa. This includes countries like Egypt, the United States, the People's Republic of China, and Spain. It additionally features nations such as Brazil, Croatia, the UAE, and Thailand.
About Imm Cologne
The Imm Cologne fair incorporates a varied support schedule. This includes an extensive exhibition divided into three areas. The zones are Interior World Home, Interior World Connect and Pure Atmospheres. Interior World Home showcases a comprehensive variety of innovative comfort and style solutions. Pure Atmospheres focuses on showing creative concepts for all kinds of interiors. Interior World Connect is a recent addition inspired by the Smart Village event. The new theme supplements Smart Village by adding interactive workshop platforms. This allows attendees to experience and discuss digitalisation potentials. Each area has subzones to make navigating easier.
For example, the Interior World Home has three subzones: Home Scenes, Home Sleep and Home Settings. Home Scenes showcases over 100 ideas and inspirations for lifestyle-oriented interiors. The subzone includes extensive product ranges from leading interior and furniture design labels. Home Settings shows the latest young lifestyle and ready-to-go furniture innovations. The area is the showing location for furnishing created via large-scale production methods. Home Sleep is the zone dedicated to the bedroom and its central functions: resting and sleeping. The subzone presents an extensive range of mattresses, sleep systems, and beds.
Pure Atmosphere is among the leading exhibition sections of Imm Cologne. It is the platform for presenting high-end brands that create upscale interior concepts. Each brand showcased in this zone has a booth. Like Interior World Home, Pure Atmosphere also has several subzones. These include Pure Editions, Pure Architects, and Pure Platforms.
The Pure Editions area is where attendees can examine forward-looking interior design conceptions. The zone resembles a design gallery, with each brand having its own space. Each booth is accessible from three sides. Pure Architects is the subzone for the bathroom and Smart Home interior concepts. It allows architects, interior designers and consumers to observe new building sector developments. Pure Architects has five sections. These are the Bathroom, Wall & Floor, Smart Village, Building Technology, and Light.
The Bathroom section displays up-to-the-minute bathroom wares and conceptions. Wall & Floor shows the most up-to-date terrazzo, wall, and ceiling innovations. Smart Village displays how the latest living space design technologies. Building Technology showcases the most up-to-date building technology innovations. Light showcases mood and function innovations in lighting. Pure Platforms is a recent addition to Pure Atmospheres. It is the showcasing zone for young designers and first-time exhibitors.
Imm Cologne also includes the Das Haus and the Pure Talents Contest. The Pure Talents Contest is a pivotal design competition for aspiring designers. It allows them to gain recognition by showcasing their design talent. Each nominee can present several pieces of furniture for examination before a jury. Winners gain an opportunity to have their designs become part of pre-eminent collections.
Another event of interest is the Design Fest. It is a shopping market where young designers can show innovative interior designs. There is also the Das Haus Event. This is a dedicated showcase zone where leading designers present interior building designs. Often, the event has topics such as Das Apartment and others.
Imm Cologne's exhibitors' list features notable companies such as:
BRABBU;

Maison Valentina;

DelightFULL;

Essential Home;

Christine Kröncke Interior Design;

Flexform;

Ames;

Cane-line;

Bert Plantagie.
Imm Cologne is an international trade show that attracts the furniture, interior design, architecture, skilled trade, home textiles, lighting, bathrooms, living rooms, kitchen, construction, and retail industries.
Imm Cologne Accommodation
Procure suitable accommodation for Imm Cologne before all the good deals are taken with Travel 2 Fairs Ltd. All that is necessary is to inform us about the rooms you need, how much you wish to spend, and your desired location. Travel 2 Fairs Ltd manages the rest. Reserve lodgings adjacent to Messe Cologne and gain valuable access to public transport. We can advise you on the best routes to take to the venue. Aside from affordable hotel accommodation for exhibitions, we also provide transport services. One way to travel to your hotel is to have a rent-a-car wait for you at the airport. Another is to schedule an airport transfer in both directions.
Event information might be outdated because of the coronavirus pandemic. More information is available from the organiser.
Past Iterations
Imm Cologne 2023
The 2023 iteration was hosted as a live trade exposition that coincided with LivingKitchen 2023. The events occurred between 04-06.06.2023 in Messe Cologne. The exposition space was 120 000 m2, and the trade expositions received approximately 100 718 attendants. This included around 100 000 visitants, with close to 30 000 being trade attendants from 116 nations. 52% of the visiting group was from abroad. They examined the wares of 718 exhibiting firms from 43 countries, with 88% representing a foreign country.
Our visitors
for the event
Our
Clients